Brian Fallow takes a look at tourism, the sector of the economy perhaps most impacted by Covid-19 and travel restrictions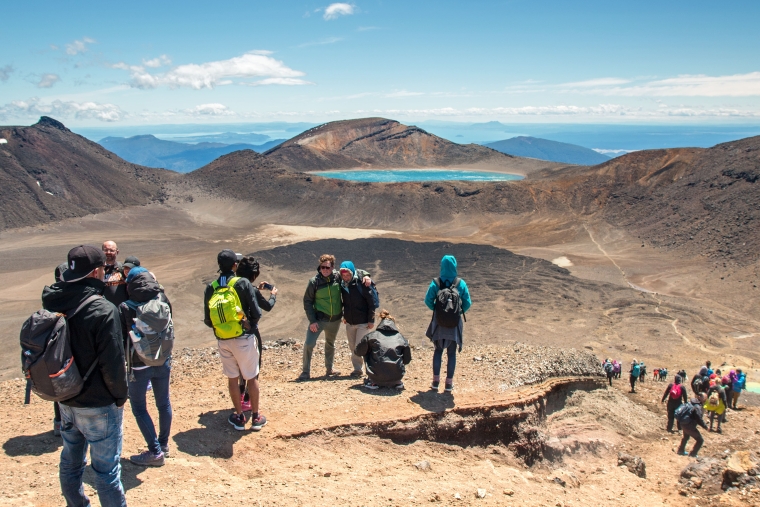 By Brian Fallow*
No industry is more challenged than tourism in these times of peril and pestilence.
Hopes have been rising for a reopening of the Tasman border but on the broader issue of international tourism Prime Minister Jacinda Ardern had a stark message for the industry on Tuesday: "We will not have open borders for the rest of world for a long time to come."
First, some numbers. These come from Statistics New Zealand's annual tourism satellite account and are for the year to March 2019.
International tourism expenditure accounted for 20% of total exports and 42% of total tourism spending.
Tourism overall, domestic and international, represented just under 10% of gross domestic product – 5.8% direct value added and 4% indirect.
The sector employed 229,000 people directly, including 29,000 working proprietors, or 8.4% of the total number of people employed. When those whose jobs depended indirectly on tourism were included the share of total employment rose to 14.4%.
Of the 3.9 million overseas visitor arrivals that year 2 million were on holiday and 1.5 million or 38% were from Australia.
These sorts of numbers are macro-economically significant and strengthen the industry's hand as it urges the Government:
·To continue some kind of sectoral support in next week's Budget for when the economy-wide wage subsidy scheme expires,
·To relax restrictions on domestic travel when the country moves to Alert Level 2, and
·To reopen the Tasman border as soon as safely possible.
The impact of the crisis is already brutal in some places, says Tourism Industry Aotearoa chief executive Chris Roberts.
"The Hermitage hotel at Mount Cook is closing. That is the heart and soul of Mount Cook village. The Heritage Hotel in Hanmer Springs is closing too, and the helicopter operators aren't operating at Fox glacier and Franz Josef so those towns face a dire outlook," he said.
"We have surveyed our members and every single one is facing difficulties. A third are intending to hibernate, to close for now but open again when the time is right. Only a handful, less than 2%, tell us they are intending to close down permanently. But I think that as time goes on, depending on how fast the recovery is, more of those hibernations will become permanent."
Estimates of job losses range from a quarter to as much as a half, so between 100,000 and 200,000 people , Roberts said.
The industry's problem is that tourism is a luxury trade. Travel for leisure is nice to have, not need to have. It is not the ideal product during a gruesome recession which hits incomes, job security and wealth.
To the extent it depends on air travel it will also struggle with concerns -- medically valid or not – some people will have about spending hours cooped up with quite a lot of other people breathing recycled air, no matter how meticulously filtered.
So while relaxing official restrictions on domestic or trans-Tasman travel would clearly be helpful, it is no panacea.
The Government is expected to announce on Thursday more details of the rules for Alert Level 2.
Roberts said a lot of effort over the past week or so had gone into trying to convince it that safe domestic travel is possible under Alert Level 2, that businesses would be able to trace customers.
"The hold-up appears to be the lack of a national tracing system or app. The Government is nervous about allowing travel without that sort of Australian or Singaporean app in place. We are nervous that our businesses will be held back, potentially for some time, if forced to wait on that system," he said.
"By no means are we imagining a return to normality in terms of the amount of domestic travel around the country but any movement would be better than none."
As the focus shifts to encouraging more domestic tourism on the part of people who might otherwise have holidayed abroad the industry would have to overcome a lack of good data on what Kiwis look for in a vacation. "We know far more about international visitors – what they spend and what they are looking for in a holiday – than we do about domestic visitors."
On the prospects for a trans-Tasman "bubble" Roberts said there seemed to be a lot of support on both sides of the Tasman.  "There is a lot of work going on on this across the tourism and aviation industries and border agencies of both countries, looking to work through all of those issues in a comprehensive manner."
But that was likely to take some time. "It could be a month or more to work out what a safe border looks like, but the intention is to get all that work done and have something that both governments can agree to," he said.
"We would hope to see the border open as soon as it can safely be done but we are probably looking at about October before it could realistically happen."
Looking further ahead Tourism Minster Kelvin Davis has asked Tourism NZ, along with the Ministry of Business, Innovation and Employment and the Department of Conservation and industry stakeholders to "re-imagine" how tourism will operate in the post-Covid world: "How we market domestically and internationally, who we market to, and how we manage visitors when they arrive on our shores."
Perhaps on the principle of never wasting a good crisis, it could be an opportunity for a major reset in an industry at risk of falling victim to its own success.
In a trenchant critique of the sector released last December the Parliamentary Commissioner for the Environment, Simon Upton, said it ran the risk of killing the goose that lays the golden egg.
"So much of what New Zealand has to offer centres around an absence of people, starting with a flora and fauna that had not encountered humans until 800 years ago. A sense of remoteness and isolation, both physically and in time, lies at the heart of how so many special places are experienced. Many of our visitors come from places where it is almost impossible to escape the pressure of population," he said.
But an inexorable growth in numbers risked an irreversible decline in both environmental quality and human experience of it.
"The experience of Milford Sound [for example] can be a day spent on a bus to and from Queenstown, vehicles waiting a long time to get through the Homer Tunnel, and overcrowded carparks, all for a brief visit to a place that is crowded and noisy."
Roberts says the sector was already grappling with the issue of value versus volume. "We were trying to work out how to deal with rising visitor numbers while maintaining the quality of the product. Now those visitors have gone away we can't take our eye off the ball…We have to have smarter thinking around congestion at some of the most popular spots."
He cites the Milford Opportunities Project, headed by former Meridian Energy chief executive Keith Turner, as evidence of that.
---
*Brian Fallow is a former long serving economics editor at The NZ Herald.