Budget includes $400 million Tourism Recovery Fund to help keep the lights on in the hard hit industry and begin tough recovery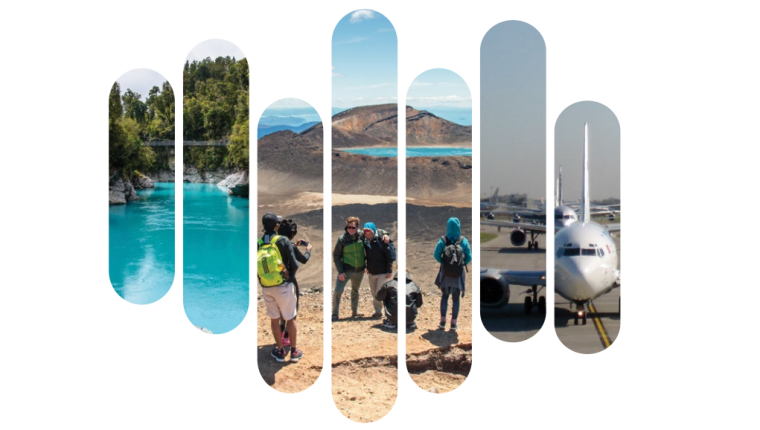 The Government has announced a $400 million Tourism Recovery Fund within its broader Budget announcement, which Tourism Minister Kelvin Davis said alongside extending the Wage Subsidy Scheme and a domestic tourism campaign, will allow the battered industry to "recover and restart."
Davis said initial consultation showed a strong desire for a deep look at the future of tourism, but also significant short-term pressures due to COVID-19. From Thursday, as New Zealand moved into COVID-19 Alert Level 2, domestic travel is again allowed. However there's no indication yet on when overseas tourists, even those from Australia, will be able to visit NZ.
A Tourism Transitions Programme will be established to provide advice and support for either shifting the focus of a business towards the domestic and Australian market, hibernating it, or unspecified other options. Davis said strategic assets will be identified and provided with the protection and assistance they need so they wont be lost, and a public-private New Zealand Futures Tourism Taskforce will be established to "lead the thinking on the future of tourism in New Zealand."
The yet to be determined strategic assets could be key tourism attractions, services, businesses and facilities.
"The establishment of the $400 million Tourism Recovery Fund enables us to deliver various support mechanisms to the industry under one umbrella," said Davis.
"This will fund a domestic tourism campaign. Tourism New Zealand has this week begun work to showcase New Zealand on social media promoting safe travel to New Zealanders. Further domestic activity will roll out soon, including a nationwide campaign."
"This package is designed to help the tourism sector at this point of our journey together. As we move through our recovery we will look at what further support we may need to provide in the days to come," Davis said.
Tourism NZ said aside from the $400 million Tourism Recovery Fund, the sector's funding remained stable at just under $112 million.
Stephen England- Hall, Tourism NZ's chief executive, said the business advisory service will be operated by Tourism NZ and the Ministry of Business, Innovation & Employment. Over the next year Tourism NZ will work to stimulate domestic tourism across the country, provide new tools, data and insights for the sector and business support services.
"Tourism New Zealand will also work to keep the New Zealand brand alive internationally and prepare international market response plans in advance of our borders reopening," England- Hall said.
A good start but more is needed, industry says
Tourism Industry Aotearoa chief executive Chris Roberts said the Budget support sends good signals the Government has recognised the industry's needs and will be an active partner in its recovery.
"The Government has recognised the critical importance of the tourism industry to New Zealand's future. Tourism was the first industry to be hit by the impacts of COVID-19 and will be the last to recover," Roberts said.
"The Budget package will not be enough to prevent significant job losses across the industry. In terms of immediate survival, the measures announced today are welcome but further initiatives will be required in the months and years ahead."
An extension to the wage subsidy had been top of the request list for many tourism businesses, he said. Additionally Roberts said the $1.1 billion investment announced in the Budget to be managed by the Department of Conservation to create 11,000 environment jobs in the regions is also welcome, enhancing natural attractions and providing regional job opportunities for some people losing tourism jobs.
"I've spoken with Tourism Minister Kelvin Davis this afternoon and he has assured me there will be close engagement with the industry on what the next steps should look like and what further business assistance is needed," Roberts said.
Finance Minister Grant Robertson said the 12-week wage subsidy will be extended by eight weeks for businesses that are really struggling. To date, businesses that have suffered a 30% decline in revenue in a 30-day period between January and June, compared to the same period in 2019, have been eligible. To get an extension, businesses have to prove they've suffered a 50% decline for a 30-day period, compared to last year.
The subsidy will once again be paid in a lump sum and its value will remain the same - $585.80 a week for full-time employees and $350.00 for part-timers. Some high-growth new firms will also be eligible. Applications will open on June 10. The extended subsidy is expected to cost $3.2 billion. About $10 billion has already been paid out in wage subsidies.
A statement from Davis says the tourism response package includes:
Tourism Transitions Programme

This programme will deliver advice and support for either pivoting a business towards the domestic and Australian market, hibernating a firm, or other options.

Tourism New Zealand (TNZ) will provide customer insight and views of overseas market conditions to help businesses make good decisions about their futures. NZ Māori Tourism will also be supported through this fund to deliver the Transitions Programme directly to its stakeholders.

Strategic Tourism Assets Protection Programme

Some of our key tourism assets, in the form of attractions and amenities, play a vital part in our domestic tourism offering and our international brand as a tourist destination. Some of these are at risk due to the effects of COVID-19 and if lost, could slow down either the national or regional recoveries, and have a major impact on some communities. This fund will identify those strategic assets and provide them with the protection and assistance they need so they will not be lost.

Tourism Recovery Ministers Group

This will be established to oversee the Tourism Recovery Package, and the tourism industry's recovery. Members are expected to include Ministers of Tourism, Finance, Māori Development, Conservation, and the Under Secretary of Regional Economic Development. 

New Zealand Futures Tourism Taskforce

This public-private taskforce will lead the thinking on the future of tourism in New Zealand. It will consist of cross-government and tourism sector representatives and will prioritise the current and future issues that will shape and impact tourism, and lead recommendations on further policy and regulatory reform in the sector.