NZ Police say they have restrained NZ$140 mln obtained through cyber-crime and organised crime in action against bitcoin exchange BTC-e and its Russian owner Alexander Vinnik after working with US IRS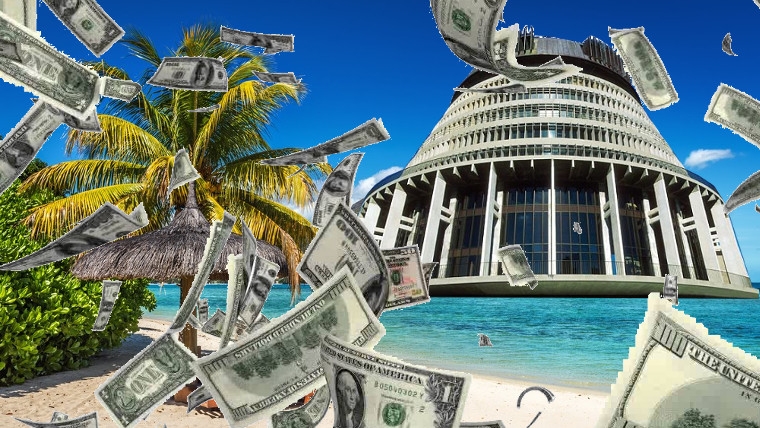 New Zealand Police say they have restrained NZ$140 million from Canton Business Corporation, the shell company that managed bitcoin exchange BTC-e, and its Russian owner Alexander Vinnik who were holding funds in a NZ company.
In a statement NZ Police say this is the largest restraint of funds in their history.
"The Asset Recovery Unit has in the last 11 months restrained a total of $165.4 million in cash and bank accounts, and nearly $63 million worth of assets and property. Canton and its owner, Alexander Vinnik, previously operated cryptocurrency exchange BTC-e," NZ Police say.
Alongside the restraining order, NZ Police say an investigation is ongoing, pending an application to the High Court seeking forfeiture of these funds.
"It is alleged that BTC-e, which operated from the United States, had no anti-money laundering controls and policies. This resulted in criminals and cyber criminals laundering proceeds derived from a range of criminal activities including computer hacking, ransomware attacks, theft, fraud, corruption and drug crime through BTC-e. Vinnik was arrested on money laundering allegations in Greece in 2017 and has since been extradited to France where he remains in custody [and also faces charges]."
The NZ Police statement doesn't name the NZ company that was holding the funds. In response to an interview request a NZ Police spokeswoman told interest.co.nz: "Unfortunately we're unable to facilitate interviews on this due to the multiple ongoing investigations."
NZ Police say the money restrained is likely to reflect profit gained from the victimisation of thousands, or hundreds of thousands, of people globally from cyber-crime and organised crime.
NZ companies & a limited partnership
In a lengthy and detailed story in February last year interest.co.nz reported NZ law enforcement authorities were expecting to be contacted by their US counterparts prosecuting Vinnik and BTC-e, who were accused of operating a multi-billion dollar criminal operation with the assistance of NZ registered companies.
We reported that concerns centred around two NZ registered companies and one NZ limited partnership, being FXOpen NZ Ltd, which was placed in liquidation in June 2015, XP Solutions Ltd which remains a registered NZ company, and limited partnership FXOpen LP Ltd. FXOpen NZ Ltd is linked to an international group of FXOpen companies.
Interest.co.nz also reported on the misuse of NZ internet domain names, and discovered that Vinnik registered a NZ company as long ago as October 2008 with the assistance of local company agents NZ Securities Ltd. The company, in which Vinnik was the sole director and shareholder, was WME Capital Management Ltd. It was removed from the Companies Register in 2012 because the Companies Office believed it had ceased business. Vinnik was reportedly known in the Russian digital currency exchange community as "Sasha WME." 
The US Department of Justice charged Vinnik and BTC-e in a 21 count indictment with operating an unlicensed money service business, operating an alleged international money laundering scheme and allegedly laundering funds from the hack of Japan-based bitcoin exchange Mt. Gox, alleging BTC-e was operated by Vinnik and received deposits valued at more than US$4 billion. Despite doing substantial business in the US, BTC-e was not registered as a money service business, the US Department of Justice said.
Canton Business Corporation, BTC-e's managing shell company, was based in the Seychelles but affiliated with a Russian phone number, and its web domains were registered to shell companies in countries including Singapore, the British Virgin Islands, France and New Zealand, the US Department of Justice said.
"New Zealand Police have worked closely with the Internal Revenue Service of the United States to address this very serious offending," NZ Police Commissioner Andrew Coster said.
"This restraint demonstrates that New Zealand is not, and will not be, a safe haven for the illicit proceeds generated from crime in other parts of the world. The global criminal community need to understand New Zealand's financial system, and companies established here, are not the places to try to hide illicit income," said Coster.
"This restraining order also demonstrates that New Zealand Police are actively conducting investigations with our international partners and that we have the expertise to investigate money laundering at the most serious level. I want to acknowledge the tireless work of the Asset Recovery Unit in successfully restraining these illicit funds. They applied for the order during [COVID-19] Alert Level 4, which shows their commitment to holding organised criminals to account," Coster added.
Vinnik's lawyers allege Greek authorities have committed human rights abuses against Vinnik, who has been on a hunger strike. Russia had tried to extradite him from Greece. Vinnik's fate reportedly escalated to the Kremlin, with President Vladimir Putin raising the matter directly with Greek Prime Minister Alexis Tsipras amid suspicions this was an attempt to prevent Vinnik falling into US hands.
*This article was first published in our email for paying subscribers. See here for more details and how to subscribe.