National MP Hamish Walker demoted after admitting to giving media outlets Covid-19 patients' personal details, provided to him by Michelle Boag - a former National president who worked for the Auckland Rescue Helicopter Trust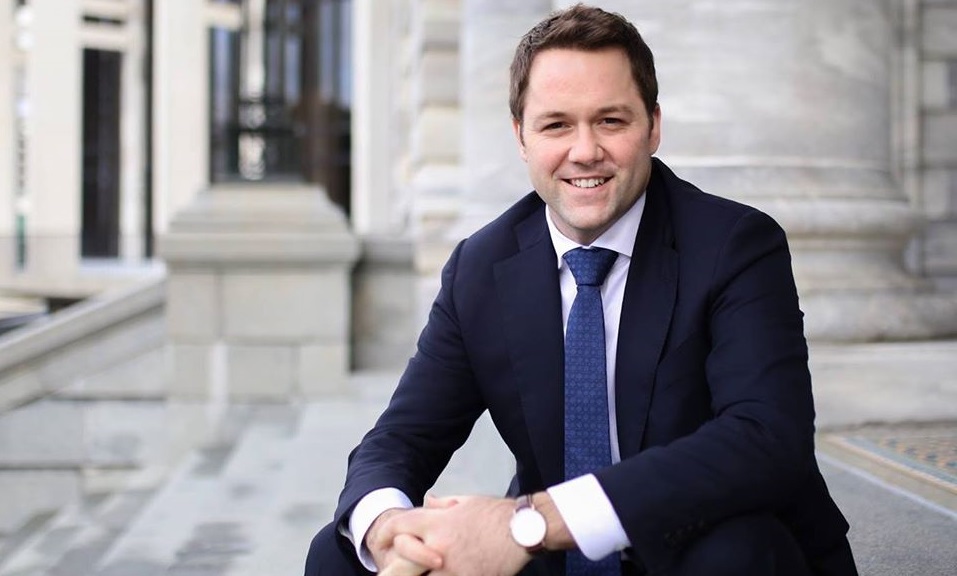 National MP for Clutha-Southland, Hamish Walker, has admitted to giving the media the personal details of Covid-19 patients in quarantine in an attempt to draw attention to this information supposedly being insecurely stored.
Former National Party president, Michelle Boag, has confessed to passing the information on to Walker, having received it in her capacity as the Acting CEO of the Auckland Rescue Helicopter Trust.  
Boag has since resigned from that position, meanwhile National leader Todd Muller has taken Walker's Forestry, Land Information and Associate Tourism portfolios off him.
Walker, Muller and Boag issued statements on Tuesday afternoon, after State Services Commissioner Peter Hughes on Monday appointed Michael Heron QC to lead an investigation into the leak.
Media organisations that received personal details of the 18 Covid-19 patients didn't report these details, but reported the fact the information had been leaked.
Walker said he passed on the information to "expose the Government's shortcomings".
Boag pointed out she received the information in an email sent to her personal address.
Walker: 'I have not committed any criminal offence'
"It was never intended that the personal details would be made public," Walker said.
"I have received legal advice that I have not committed any criminal offence.
"The information that I received was not password protected by the Government. It was not stored on a secure system where authorised people needed to log on. There was no redaction to protect patient details, and no confidentiality statement on the document.
"By exposing a significant privacy issue I hope the Government will improve its protocols and get its safeguards right.
"I made serious allegations against the Government's Covid-19 response and passed on this information to prove those allegations.
"Private health information does not have basic safeguards in place and the Government needs to immediately change its protocols and store the information on a secure, safe network that at a minimum requires a password.
"I sincerely apologise for how I have handled this information and to the individuals impacted by this. I will be fully cooperating with the Michael Heron QC inquiry."
Muller said: "I have expressed to Hamish my view that forwarding on this information was an error of judgement."
Boag said: "This was a massive error of judgement on my part and I apologise to my colleagues at ARHT whom I have let down badly.
"I very much regret my actions and did not anticipate that Hamish would choose to send it on to some media outlets..."
Situation has a 'ring of dirty politics to it'
The Heron investigation will continue and is expected to wrap up in three weeks' time. It will look at who or what caused the disclosure of information, what, if anything, might have prevented this happening, and what, if any, improvements might prevent this happening again.
A spokesperson for the State Services Commission said costs would likely be recovered from the various parties involved. 
State Services Minister Chris Hipkins said the situation had a "ring of dirty politics to it". 
ACT leader David Seymour tweeted: "Incredible this information wasn't password protected. No business would get away with that. A completely incompetent operation."