National MP Hamish Walker announces he won't stand for re-election in Southland as his leader says he wants him gone and the party's board meets to discuss his future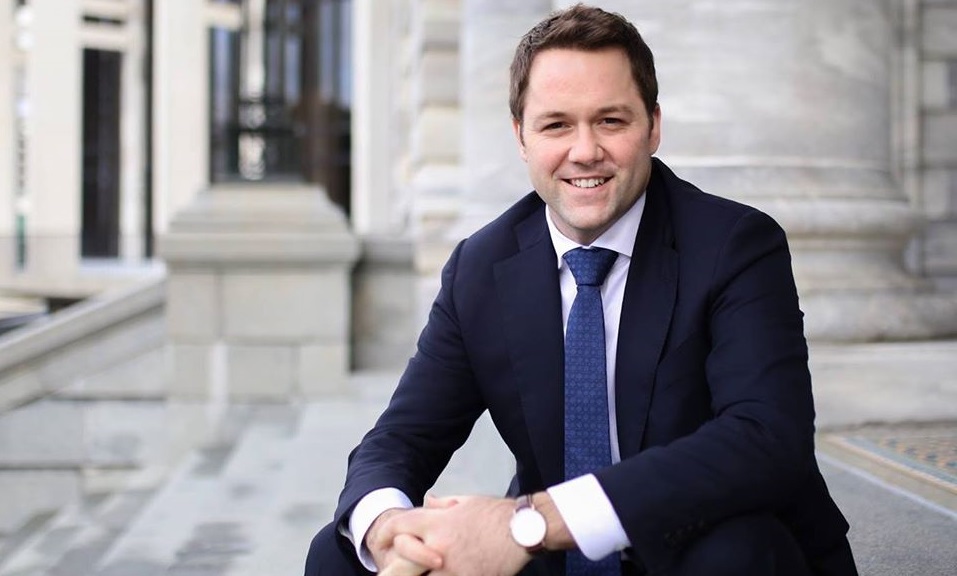 National MP Hamish Walker has announced he won't be standing for re-election in the Southland electorate at the September 19 election.
He made the announcement on Wednesday afternoon, as the National Party board was meeting to discuss his fate.
National Leader Todd Muller on Wednesday morning effectively said he wanted Walker gone. 
Walker on Tuesday admitted to giving media the personal details of 18 people with COVID-19 in quarantine.
He said he did so to expose the fact the information was supposedly being held insecurely.
However, reporters who received the information said Walker wanted them to see the names to justify his comment, criticised for being racist, that it was "absolutely disgraceful" that arrivals from "India, Pakistan and Korea" were going into managed isolation down south without the community being consulted.
Walker received the patients' details from former National Party President Michelle Boag, who said she received them in her capacity as the Acting CEO of the Auckland Rescue Helicopter Trust (ARHT), even though they were sent to her personal email address. 
However the Trust said Boag has never had access to any clinical or patient data held by it. 
"ARHT is an integral part of the health system and we are entrusted with information about our patients which is properly protected by protocols which only enable access to those who need this data to care for the patient. We have reviewed these protocols and are confident that none of this patient information has been subject to any privacy breach," its chair Simon Tompkins said.
Boag has resigned from her role with ARHT. She will also no longer be part of National Deputy Leader Nikki Kaye's campaign for Auckland Central.
Walker and Boag came clean more than 24 hours after the State Services Commission announced it had appointed Michael Heron QC to investigate the leak.
Walker reportedly only told Muller he was the leaker at midday on Monday, after he and other National MPs had spent much of the weekend attacking the Government for its handling of border control.
Muller reportedly asked Walker to own up publicly. He then received a letter from Walker's lawyers asking the party not to out Walker, citing privacy concerns.  
Muller said: "There was a clear breach of trust, which goes against the values National holds as a party.
"The National Party Board will still meet today to discuss the selection of a new candidate."
Muller has distanced himself from Boag, saying she didn't have anything to do with he and Kaye overthrowing Simon Bridges and Paula Bennett.
Walker said: "I wish to thank the people of Clutha-Southland who I have loved meeting, assisting and representing over the past two and a half years.
"I sincerely apologise for my actions."
National Party President Peter Goodfellow said: "On behalf of the National Party Board of Directors, I would like to apologise for any distress caused to the individuals concerned as a result of the actions of one of our Members of Parliament."
Heron is expected to report back in three weeks' time. 
A spokesperson for the State Services Commission said costs would likely be recovered from the various parties involved. 
The media organisations that received the personal information chose to not share it.