National commits to giving all mothers a $3000 entitlement to use on health or social services and allowing parents to take paid parental leave at the same time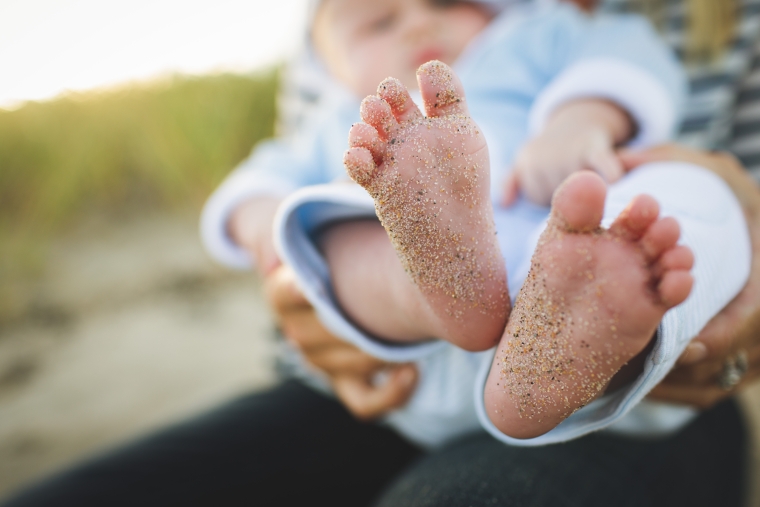 National is pledging to give all mothers a $3000 entitlement to use on health and social services required during the first 1000 days of their child's development, should it get into government. 
Mothers would be able to choose which approved services they spend the entitlement on, including additional paid parental leave, pre or postnatal parental education, midwife services, an extended postnatal stay, specialist health support, participation in parenting groups, extra early childhood education for siblings, additional support from the likes of Plunket , etc.
Mothers of the 10% of babies deemed the most high risk or high needs would be allocated $6000. These parents would also receive support from a specialist "navigator", who would help the choose the most suitable services. 
Mothers wouldn't receive cash. Rather they would receive a nominal funding amount against which they could commission services.
National is committing to introducing the package on top of the existing Best Start programme (a $60/week cash payment to parents), but notes this becomes means tested for children aged between one and three.
It says funding for its First 1000 Days package would be new, and is expected to cost taxpayers $192 million a year.
"This new funding, allocated per child rather than directly to service providers, will mean that parental demand will determine which services receive how much of the additional money," National said in its policy document championed by its Social Investment spokesperson, Louise Upston.
"We believe this is a better way to allocate funds than it simply being up to Ministers to choose their preferred options. Organisations that are currently funded by the Government to provide services for the first 1,000 days would keep their existing baseline funding."
A National-led government would identify "at risk" babies whose parents would receive $6000 of services by introducing a new "enhanced screening" system.
This would include pre and post-birth GP visits, and a revamped "B4 School" check for children age three to "identify developmental concerns and trigger early intervention services".
Separately, National is committing to providing funding to enable all mothers to stay in hospital or at a birthing centre for three days after giving birth, should they wish.
It is pledging to allow parents to take paid parental leave at the same time should they choose to do so.
Paid parental leave is currently available for up to 26 weeks. This leave can be split between parents, but both parents can't take their leave at the same time.
National is committing to introducing a "child passport" – an "enhanced version of the current Well Child/Tamariki Ora book with electronic record-keeping. This will record needs identified through screening and track progress to key physical, emotional, developmental and education milestones. It will be used to ensure that, where required, early action is taken to address issues or additional needs."
And it would "establish a National Centre for Child Development – to be headquartered at one of our universities – which will bring together the best of child health, neuroscience and education research.
"The Centre will be tasked with improving best-practice throughout the system, and also with developing products and services that parents will be able to purchase with their additional, individualised funding allocations."
Finally, National would "progressively lower the adult-to-child ratio at early childhood education centres looking after children who are under 2 years old".
National leader Judith Collins said: "The seven-part plan, which centres on National's pioneering social investment approach, calls for greater and more targeted spending to create better human and economic returns in the long run and costs $226 million.
"Studies have shown that countries that fail to invest in the wellbeing of women and children during this crucial time will suffer worse economic results in the future, through lower productivity and higher health costs.
"Our package will give parents control and choice over the type of support they receive, regardless of their situation or parenting experience."
Here is National's costings: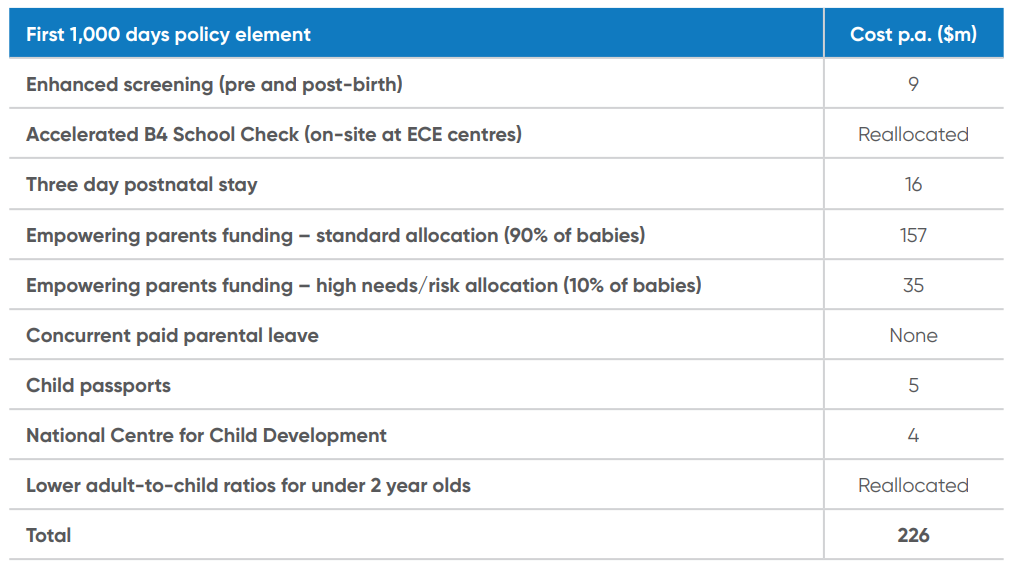 Here is a link to National's policy document.