National caucus elects medical doctor Shane Reti as Deputy Leader; Backs Judith Collins to remain Leader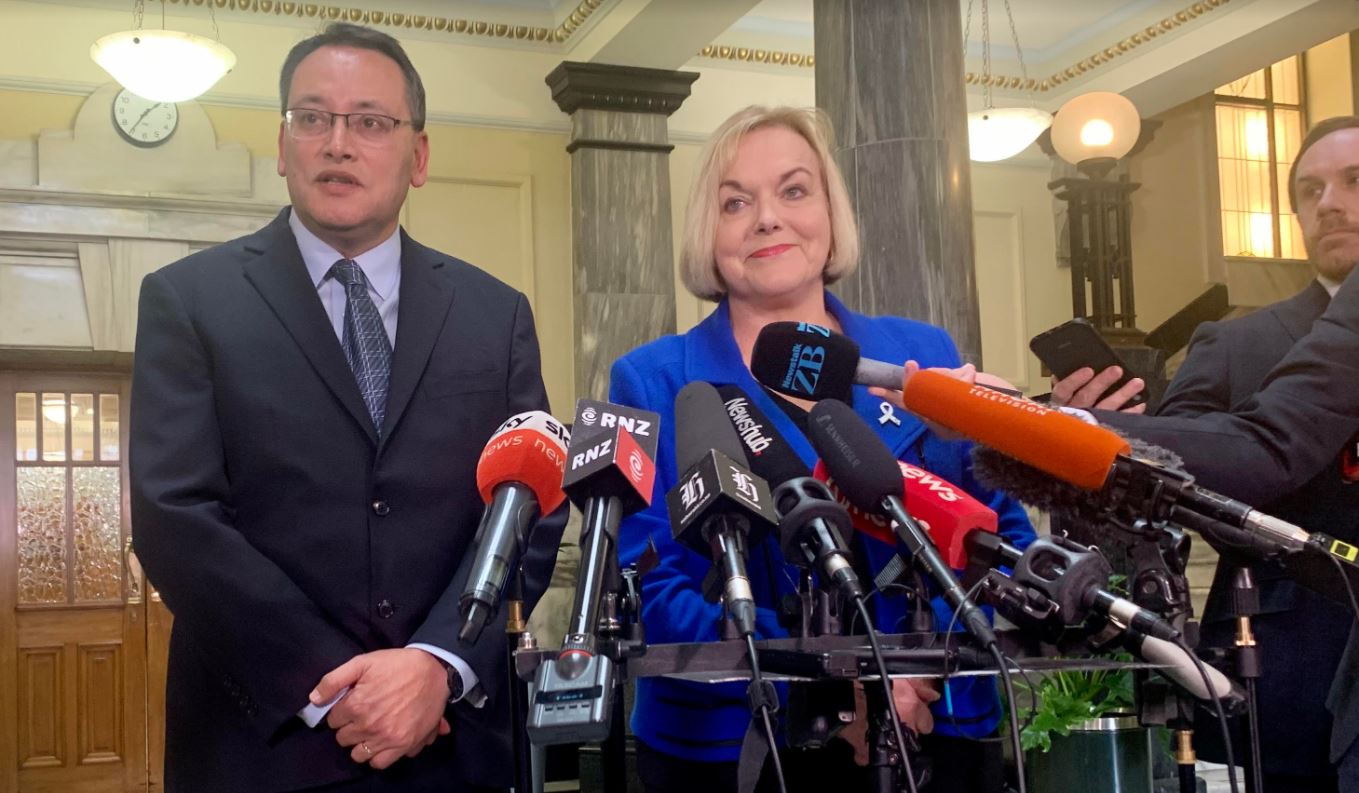 The National Party caucus is backing Judith Collins as Leader and has selected Shane Reti as Deputy.
National said both selections were "unopposed".
Reti will remain Health Spokesperson. Collins said she would work with Reti on allocating portfolios to the rest of the National caucus. These will likely be announced on Wednesday afternoon.
Political commentators are picking Simon Bridges for Finance, saying he has the grit to go up against Finance Minister Grant Robertson. Andrew Bayly is another potential candidate. He's clued-up on finance, but less of a political operator. 
Reti's selection follows Gerry Brownlee stepping down as Deputy in the wake of the party faring poorly in the general election. Receiving only 25.6% of the vote, National secures 33 of the 120 seats in parliament. 
An 'engine room'
Reti rose to prominence in July when Collins appointed him Health Spokesperson following the incumbent, Michael Woodhouse, getting caught up in a Covid-19 patient data breach by former National president, Michelle Boag.
Reti narrowly lost the National safe seat of Whangārei following the October election, which he'd held since 2014. 
He doesn't have any political baggage of note and has been National's spokesperson for tertiary education, skills and employment, Treaty of Waitangi negotiations, data and cybersecurity, and disability issues.
While he's never held a ministerial role, he's had a successful career outside of politics. 
Reti is a medical doctor, who practiced family medicine and dermatology in Whangārei for 16 years.
He served three terms on the Northland District Health Board, is registered with the NZ Institute of Chartered Accountants, and was an Assistant Professor at Harvard Medical School.
Reti has also worked for New Zealand Trade and Enterprise in an economic development role as Beachheads Advisor to the New Zealand consulate in Dubai.
Speaking to media, Reti likened himself to Bill English. He said he was akin to saying less and doing more.
"I'm an engine room behind the leader. I'm an engine room beside all of my caucus colleagues," Reti said. 
He said he decided to go for the deputy leadership role two weeks ago. 
Collins, who often refers to Reti as "Doctor Shane", said he was "a hard-working, intelligent MP with all the skills needed to be an effective leader".
"His detailed examination and prosecution of the Government's handling of Covid-19 helped improve the response for New Zealanders," Collins said.
"Dr Reti's knowledge and history working in the health sector will be an asset as Parliament deals with the impact of Covid-19."
Matt Doocey and Maureen Pugh elected Whips
Collins said it was "an enormous privilege" to be reconfirmed as Leader of the National Party.
"I'm looking forward to leading a strong, united and focused Opposition that will deliver for all New Zealanders," she said.
The National Party caucus also voted on two Whips, with Matt Doocey selected as Senior Whip and Maureen Pugh selected as Junior Whip.
"The Whips have an important role to play in helping ensure all our MPs are focused on holding the Government to account," Collins said.
"I'm sure Matt and Maureen will do a wonderful job.
"National's MPs are energised about the term of Government ahead. We owe it to the people of New Zealand to provide a strong and effective Opposition as we navigate the difficult economic and health issues ahead of us - and this is exactly what National will do."