SUVs now dominate the new car market even as car sales volumes fall. But hybrid sales manage to grow sharply despite the overall market pressures, powering NEVs to a 13% market share in 2020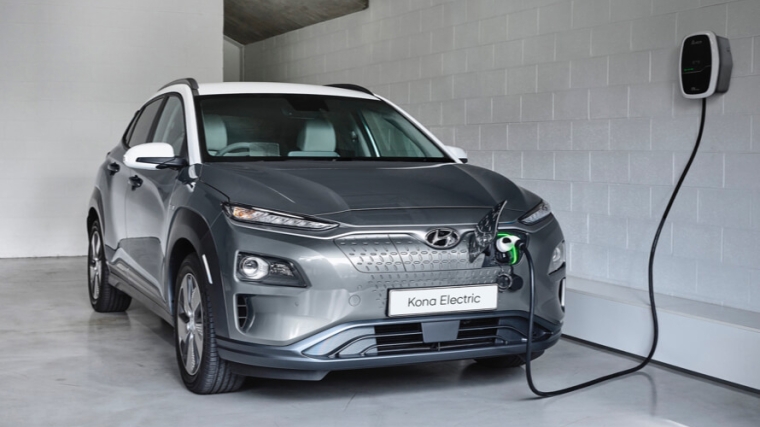 We have previously looked at the sharp decline in 2020 car sales and now want to delve into the dominant segment of our new car sales - those for SUVs.
The share SUVs won rose in this declining new car market and is now up to 77%, a record high. 'Standard' sedans are no longer very standard, more the outlier these days, the specialist niche.

SUVs are the presumptive standard, and actually have been since early 2016. Since 2017 they have never had less than 50% market share, even in a 'bad' month.
But the SUV segment is changing too.
It is shrinking. It is so dominant it can no longer avoid the overall market direction.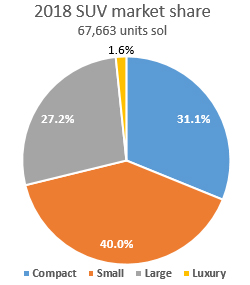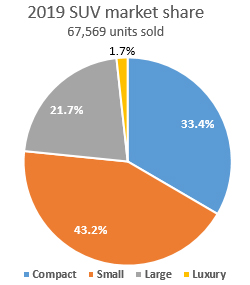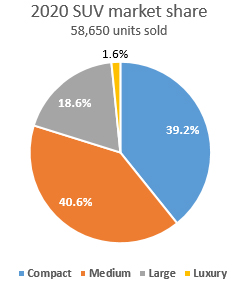 And the share that the smaller versions of the class is winning is rising.
The large and luxury versions have seen their share decline from 2018 from a 28.8% share to just a 20.2% share in 2020. That is a decline of -40% or -7658 vehicles in the two years from 2018 to 2020.
The compact and medium versions have seen their sales dip just -3% or -1355 in the same period, now garnering a 61.1% share in 2020.
For 2021 however we will be watching an additional aspect - now many are NEVs ("new energy vehicles") which covers electric-petrol hybrids, all-electrics, and the coming hydrogen-powered alternatives that have yet to reach New Zealand.
In 2020, across all classes of new passenger cars, only 10,939 NEVs sold in the year for a 13.5% share. That included 8664 hybrids, 1519 pure electrics, and 756 PHEVs (plug-in hybrids). In 2019 there were a total of 8658 NEVs sold, or an 8.3% share. Interestingly both pure electrics (-338) and PHEVs (-170) both sold less in 2020 than 2019. Only the non-plug-in hybrids made volume gains in 2020, rising from 5875 to 8664 or almost a +50% rise.
It is uncertain when hydrogen fuel cell cars will be released here. The next big innovation will be wireless charging for EVs which is likely to come soon.