Support for both Jacinda Ardern and Judith Collins falls in 1 News Colmar Brunton poll, as 27% of respondents can't pick a preferred PM; Labour comfortably the favourite party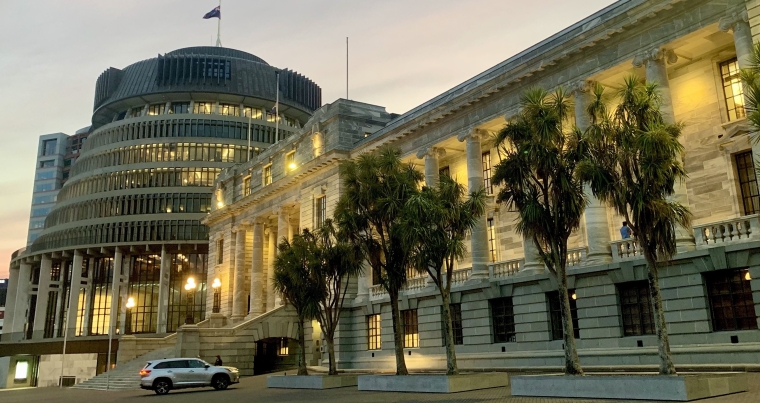 Some of the sheen is coming off Prime Minister Jacinda Ardern, but both her and the Labour Party continue to wallop National in the opinion polls.
According to the latest 1 News Colmar Brunton Poll, conducted between March 9 and 13, support for Labour is at 49%.
This is down four percentage points from the previous poll done in December. However, Labour would still be able to govern alone, securing 62 seats in Parliament.
Support for National is at 27% - up two percentage points. The Green Party is at 9% - up one point, and ACT is stable at 8%.
Movements in the preferred prime minister ranks were more major, with Ardern falling 15 points to 43% and National leader Judith Collins dropping four points to 8%.
Interestingly, more than a quarter (27%) of respondents didn't know who their preferred prime minister was. This is more than double the portion of "don't knows" from the last poll, but is on par where things were at a year ago. In late 2019, the "don't knows" reached 34%. 
Here's a summary of the results:
Preferred party:
Labour: 49% (down 4 points)
National: 27% (up 2 points)
Greens: 9% (up 1 point)
ACT: 8% (no change)
NZ First: 2% (no change)
Maori Party: 2% (no change)
New Conservatives: 1% (no change)
TOP: 1% (up 0.7 points)
Don't know: 5%
Refused: 4%
Preferred prime minister:
Jacinda Ardern: 43% (down 15 points)
Judith Collins: 8% (down 4 points)
David Seymour: 4% (no change)
Christopher Luxon: 2% (no change)
Simon Bridges: 1% (up 1 point)
John Key: 1% (no change)
Don't know: 27% (up 14 points)
Refused: 6% (up 4 points)