US producer prices surge; Canada adds loads of jobs; More house price pressure; UST 10yr at 1.67%; oil steady, gold down; NZ$1 = 70.4 USc; TWI-5 = 72.8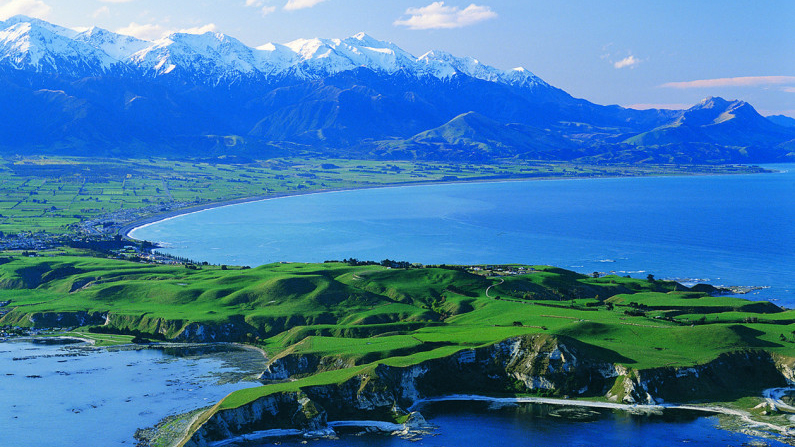 Here's our summary of key economic events overnight with news that inflation pressures are continuing to increase.
US producer prices increased much more than expected in March, according to official US stats, resulting in the largest annual gain in nine-and-a-half years. The PPI increased 1% in the month, which was double the expected rate, and also double the February figure (0.5%). On an annual basis the PPI moved up 4.2% - the biggest increase since September 2011.
Such prices will almost inevitably fuel inflation though the US Federal Reserve - like our central bank the RBNZ - is currently expressing the hope that these inflationary pressures will be short term only and will fade away. Time will tell.
Goods prices accounted for more than half of the increase in March. They rose 1.7% - the largest increase since the index began in December 2009. A big factor was an 8.8% jump in petrol prices. The indexes for diesel fuel, residential electric power, industrial chemicals, steel mill products, and processed poultry also moved higher. In contrast, beef and veal prices fell 4.3%.
And on things agricultural, the latest USDA assessment of world agricultural trade shows they expect the US to get a lower supply of beef from Australia, and along with changing domestic dynamics, the price of beef is expected to rise. (pgs 31,32) They also see rising exports of US skim milk powders in response to global prices rises.
Across the border in Canada there's further signs of economic recovery, with employment rising faster and unemployment falling much faster than expected in March. The labour underutilisation rate fell 1.9 percentage points to 14.7%, the lowest level since February 2020.
Employment rose 303,000 (+1.6%) in March, and was within 1.5% of its pre-Covid February 2020 level. The unemployment rate fell 0.7 percentage points to 7.5%, the lowest level since February 2020. Both full- (+175,000; +1.2%) and part-time (+128,000; +3.9%) employment increased. Self-employment rose for the first time in three months, up 56,000 (+2.1%), but remained 5.4% (-156,000) below its pre-Covid February 2020 level. Total hours worked rose 2.0% in March, driven by gains in several industries, including educational services, retail trade and construction.
Putting all this in some perspective though, there were 1.5 million Canadians unemployed, up 371,000 (+32.4%) compared with February 2020. Compared with February 2020, there were 296,000 (-1.5%) fewer people employed in March 2021, and 247,000 (+30.4%) more people worked less than half of their usual hours.
Still in Canada and bearing in mind the recent sharp house price rises in Toronto and Vancouver, Canada's financial regulator is proposing a tighter mortgage stress test. The Office of the Superintendent of Financial Institutions (OSFI) is proposing that the new benchmark to determine the minimum qualifying rate for uninsured borrowers would be either the greater of a range of rates submitted by lenders plus 200 basis points or 5.25%, according to a letter to lenders.
And still in Canada, Canadian Imperial Bank of Commerce Chief Executive Victor Dodig urged policymakers to focus on measures to boost the supply of homes amid calls for them to intervene to cool a surging housing market. "Part of the short-term aberration you're seeing here is low interest rates, lots of liquidity, but not enough supply," Dodig said. Does that sound like anywhere else you can think of?
In China, their consumer inflation rate for March shows no sign of resurgence there for households. Food prices are falling because pork prices have retreated sharply after their ASF-boosted gains. But interestingly, lamb prices are holding, retaining an +8% year-on-year rise whereas beef prices are retreating along with pork. Milk was one of the few food prices to rise in March. But factory prices are rising fast.
Across the water in Taiwan figures for March show their total exports expanded 27.1% year on year to US$ 35.89 billion; total imports rose by 27.0% from a year earlier to US$ 32.23 billion. The trade balance was a surplus of US$ 3.66 billion.
In March 2021, compared with the same month of last year, exports of electronics rose 24.5%, information, communication and audio-video products rose 38.9%, base metals grew 21.4%, plastics & rubber rose 39% and exports of machinery grew by 29.3%.
In Britain they are mourning the death of Prince Philip, who has died at the age of 99. 
Elsewhere in Britain there's a theme becoming very familiar around the world. House prices are surging. The culprit for the latest surge in the UK is seen as the extension of a property purchase tax cut over there last month. Mortgage lender Halifax said house prices rose 1.1% in monthly terms during March, the biggest increase in six months, after a flat reading in February. In annual terms, prices rose 6.5%, the strongest reading in four months and taking the average house price to a record high £254,606, Halifax said.
In Australia, their central bank has released is latest Financial Stability Review. It is focused on risks from their residential property boom, but says its banks could cope with any shock.
To end the week in China, the prices of iron ore and coking coal stages a small rally, undermining the expectation that prices are past their top and likely to fall. Complicating matters in China ius their new-found drive for cleaner air, with some large steel mills in their rust-belt regions being shut. Their iron ore stocks are high, but the other mills in other regions are now scrambling to stock up for the rise in demand they have suddenly got. That is pushing steel prices up, and along with it iron ore and coal prices.
On Wall Street, the S&P500 is up +0.7% in early afternoon trade. European markets were generally very flat overnight. However, the UK market fell -0.4%, while German stocks rose +0.2%. Yesterday, the Shanghai market ended down -0.9%, Hong Kong was down further, with a -1.1% fall, while the very large Tokyo market closed up +0.2%. The ASX200 was pretty flat, dropping less than -0.1% yesterday, and the NZX50 Capital Index fell -0.5%.
The latest global compilation of COVID-19 data is here. The global tally is still rising, now 134,305,000 have been infected at some point, up +915,000 in one day, mostly in Brazil (+89,000), Turkey (+55,000) and India (+132,000). Global deaths reported now exceed 2,908,000 and +15,000 in one day. Vaccinations in the world are still rising fast, now up to 734 mln (+23 mln) and in the US half of their population (173.4 mln have had al least one dose and up +3.4 mln in one day) have now had this protection as they achieve a very fast rollout. The number of active cases there rose to 6,871,000 and up +13,000 overnight as new hotspots emerge with problematic variants.
The UST 10yr yield is up +4 bps to 1.67%. The US 2-10 rate curve is flatter at 148 bps. Their 1-5 curve is also flatter at +78 bps, as is their 3m-10 year curve at +162 bps. The Australian Govt 10 year yield is also rising, up by +7 bps at 1.73%. The China Govt 10 year yield is stable at 3.24%. But the New Zealand Govt 10 year yield is lower at 1.72% and a retreat of -4 bps.
The price of gold starts today down -US$12 from this time yesterday at US$1744/oz and off its recent high.
Turkey is selling down its gold stocks in response to its domestic financial crisis. That means that overall demand for gold from authoritarian regime central banks is now unusually low.
Oil prices are little-changed from this time yesterday, now just under US$59.50/bbl in the US, while the international price is now just under US$63/bbl.
The Kiwi dollar opens today marginally softer at just on 70.4 USc. Against the Australian dollar we are little-changed at 92.3 AUc. Against the euro we are unchanged at 59.2 euro cents. That means our TWI-5 is still at 72.8.
The bitcoin price will start today at US$58,399 and up +1.3% from this time yesterday. Volatility in the past 24 hours has been modest at +/- .2%. The bitcoin rate is charted in the exchange rate set below.
The easiest place to stay up with event risk today is by following our Economic Calendar here ».