The Government has asked the Productivity Commission to undertake a wide-ranging review of current immigration settings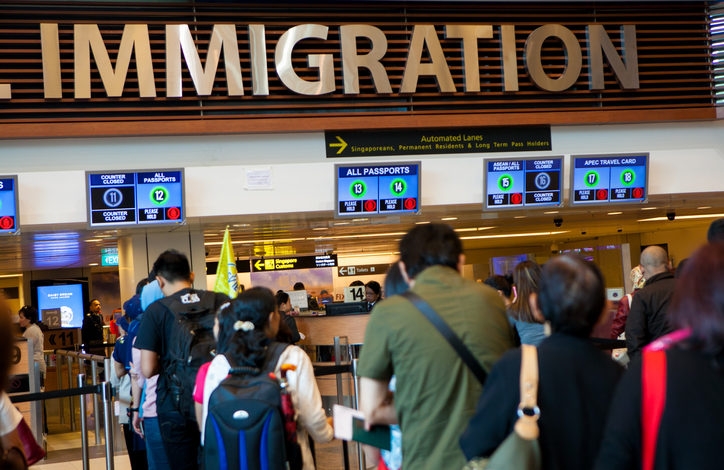 The Government has asked the Productivity Commission to take a comprehensive look at New Zealand's working-age immigration settings.
In the terms of reference for what has officially been dubbed the "Inquiry into Immigration Settings for New Zealand's Long-Term Prosperity and Wellbeing," Finance Minister Grant Robertson said the disruption caused by COVID-19 provided a rare and unique opportunity to take a system-wide view of immigration settings, including the impact of immigration on the labour market, housing and associated infrastructure, and the natural environment.
The terms of reference note that before the COVID pandemic, more people were entering this country's labour market through permanent and long term migration than from the school system.
"Migrants can bring to New Zealand a highly valuable diversity of skills, talents, knowledge, experience, international connections  and financial, social and cultural capital," the terms of reference state.
"However, questions have from time to time been posed about the economic and other impacts of New Zealand's working-age immigration settings," it said.
These include:
The impact of large increases in net migration (and hence rapid population growth) on housing markets and associated infrastructure, social cohesion and the natural environment.
The impact the above have on interest and exchange rates, GDP growth and NZ's international competitiveness.
How we should think about meeting future skill or labour shortages.
Whether the skills of migrants are well-matched with the jobs available and how these skills are assessed and recognised.
Other matters to be considered by the Commission include:
How access to migrant labour affects businesses' incentives develop the skills of existing and future local workers in their own firm or industry and their efforts to attract new local staff.
Perceptions that crowding out of domestic workers by migrant workers will disproportionally affect New Zealanders who lack work experience and qualifications, a group in which Maori and Pacific people are disproportionally represented.
The length of time migrant workers remain in NZ.
The use of the student visa as a pathway to residency.
The Commission has also been directed to consider associated migration that is a direct consequence of working-age migration, such as migration of partners, children and parents of working-age migrants.
"The Commission should aim to provide concrete advice on how immigration affects labour market outcomes and the overall wellbeing of New Zealanders, including through productivity growth, the development of skills, levels of capital investment and labour market opportunities among different groups," the terms of reference state.
It should assess evidence on the impact of low-skilled migration on wages, working conditions and business models in relevant sectors, and consider the impact on those sectors of reduced access to migrant labour, including any lessons learned from border closures due to COVID-19."
The Commission is due to make its final report by April 30, 2022.
The full terms of reference for the inquiry are available here. 
The comment stream on this story is now closed.