Smaller players in electricity market lay formal complaint accusing Genesis and Contact of withholding power and creating an 'Undesirable Trading Situation'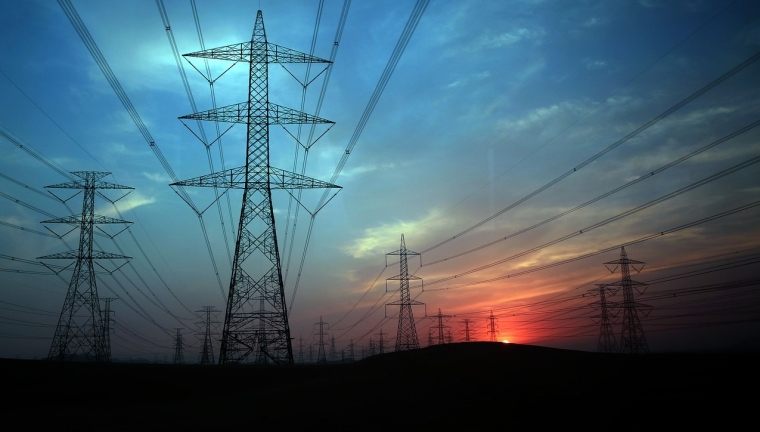 Two small players in the electricity market have made a formal complaint to the Electricity Authority following Monday's rolling blackouts.
Retailer, Electric Kiwi, and wholesale energy trading firm, Haast Energy Trading, are accusing large gentailers of abusing their market powers by withholding generation capacity.
They say there was an 'Undesirable Trading Situation' (UTS) on Monday night when tens of thousands of homes had their power cut.
A UTS is a catch-all type of complaint within electricity regulations that allows for formal allegations of market failure or manipulation to be investigated. It's defined as an extraordinary event which threatens, or may threaten, confidence in, or the integrity of, the wholesale market.
Electric Kiwi and Haast Energy Trading say Genesis and Contact caused this UTS and breached trading conduct rules in the Electricity Participation Code.
Haast Energy Trading managing director Phillip Anderson didn't buy Genesis CEO Marc England's line that the blackouts saw Genesis lose money.  
He said that looking beyond Monday night, less generation capacity creates scarcity, which ultimately makes wholesale electricity more expensive. What's more, outages see a risk premium built into the price.
Haast Energy Trading and Electric Kiwi ultimately want the electricity generators to be broken up and the market to be structurally reformed.
In direct response to their formal complaint, they want the Electricity Authority to ensure the wholesale electricity price for Monday night is reset to assume the generation they accuse Genesis and Contact of withholding was offered to the market. This, they believe, would prevent generators from being rewarded for withholding capacity.
Genesis and Contact's sides of the story
England on Tuesday said the owner and operator of the electricity grid, Transpower, didn't give Genesis enough time to fire up its big coal-powered Rankine ahead of demand peaking on Monday night.
He noted that the 'Customer Advice Notice' issued by Transpower on Monday morning didn't require Genesis to fire up its Rankine. What's more, Genesis didn't think it was necessary.
By the time Transpower started issuing more serious warnings in the afternoon, it was too late, as the plant needs six to 10 hours to get going.  
Electric Kiwi CEO, Luke Blincoe, said this wasn't good enough from an operator of significant national infrastructure.
"Genesis claim that they covered their own customers' needs, and evidently, they feel they have no responsibility to other Kiwi families and businesses to keep the lights on," he said.
As for Contact, it said it needed 72 hours to fire up its gas-powered Taranaki Combined Cycle plant, which was last used in July.
Blincoe was again sceptical, believing Contact would only need 72 hours if it needed to source gas to fuel the plant. He believed Contact had the gas, so could've fired it up more quickly.
Transpower's mistake left at least 16,379 homes unnecessarily out of power
Energy and Resources Minister Megan Woods likewise took aim at the gentailers for not making more generation capacity available.
She refused to apologise for singling out Genesis, whose CEO said her comments were "misguided".
She also said she had received an apology from Transpower for making mistakes.
Transpower concedes it overstated how much load some retailer had to shed when the electricity system came under pressure on Monday night.
WEL Networks claims it cut power to a whopping 16,379 homes, which it didn't need to, due to Transpower's miscalculations.
It said it was asked to reduce load by more than 20%, well above the national average.
"It should be noted there is regulation that requires Transpower to undertake best endeavours to reduce load evenly across all its customers," WEL Networks said.
Transpower also left Woods in the dark
What's more, Transpower didn't notify Woods' office of the "New Zealand wide emergency" until 7:51pm on Monday; two-and-half hours after it issued its first 'Grid Emergency Report'.
Woods has directed the Ministry of Business, Innovation and Employment to investigate the situation.
She said the focus of the review would include communications with industry, stakeholders, and the public; escalation communications; whether Transpower's alert system is fit for purpose; Transpower's modelling tool; whether other generation could have been brought online; scheduling and risk margins; and whether there is adequate standby generation or other resources to reduce risk.