New Covid-19 cases in the community fall to 28 on Friday; Newly established businesses now eligible for Covid-19 Resurgence Support Payment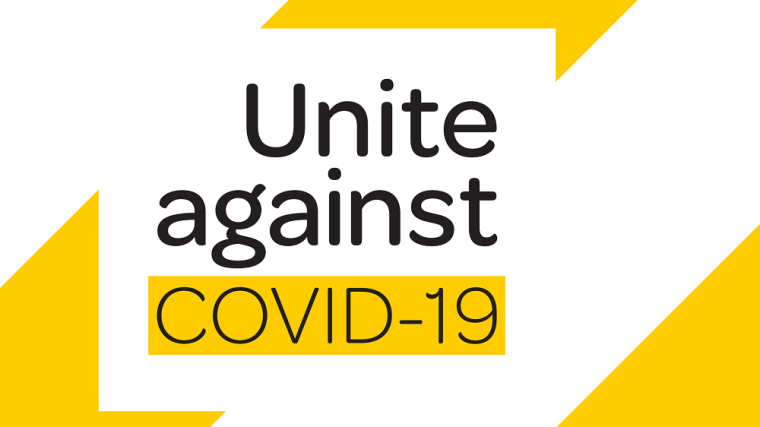 The number of new Covid-19 cases in the community fell to 28 on Friday.
Director of Public Health Caroline McElnay was encouraged, but said we shouldn't become complacent as outbreaks have long tails.
See Ministry of Health data below for all the details.
Separately, Finance Minister Grant Robertson announced the Government has loosened the eligibility criteria for the one-off Covid-19 Resurgence Support Payment.
Businesses now only need to have been operational for a month to qualify. Previously they were required to have been operational for six months.
Robertson said more than $454 million worth of these payments have been paid out since the start of the outbreak to more than 147,000 businesses.
The payment includes a core per business rate of $1,500, plus $400 per employee, up to a total of 50 full-time equivalents. So the maximum available is $21,500.
Furthermore, $998 million in Wage Subsidies has been paid to 242,600 businesses.
Robertson said a smaller portion of large companies are receiving the Wage Subsidy than during previous Covid-19 outbreaks.
He said 2.5% of payments had been made to businesses with more than 100 employees. Meanwhile, 59% of payments had been made to businesses with fewer than 20 employees.
New Zealand Bankers' Association CEO Roger Beaumont provided an update on Friday afternoon as well.
He said, "In the first week of lockdown banks saw little customer contact due to the Covid restrictions. Since then, calls have increased on average 20 per cent. We put the increase down mostly to people experiencing uncertainty. 
"While it's true there are some people experiencing financial hardship because of the current lockdown, we're not seeing the same demand for help we saw with the first lockdown in March last year.
"Last year, under the loan repayments deferral scheme agreed with the government, Reserve Bank and credit rating agencies, around $70 billion in household and business loans had repayments fully deferred or reduced for up to six months.
"We're not seeing the need to bring back the scheme at this stage but deferring or reducing repayments remain a potential option for people in hardship, on a case-by-case basis."
| | |
| --- | --- |
| Cases |   |
| Number of new community cases | 28 |
| Number of new cases identified at the border | 4 |
| Location of new cases | Auckland (27); Wellington (1) |
| Location of community cases (total) | Auckland 747; Wellington 17 |
| Number of community cases (total) | 764 (in current community outbreak) |
| Cases infectious in the community | 35% of yesterday's cases have exposure events |
| Cases in isolation throughout the period they were infected | 65% of yesterday's cases |
| Cases epidemiologically linked | 25 of today's cases |
| Cases to be epidemiologically linked | 3 of today's cases |
| Cases epidemiologically linked (total) | 733 (in current cluster) (31 unlinked) |
| Number of sub-clusters | Eight. The two largest subclusters are the Mangere church group: 347; and Birkdale social network cluster: 74 |
| Cases in hospital | 43 (total): North Shore (11); Middlemore (18); Auckland (14). |
| Cases in ICU or HDU | 9 |
| Confirmed cases (total) | 3,372 since pandemic began |
| Historical cases, since 1 Jan 2021 (total) | 127 out of 1,555 since 1 Jan 2021 |
| Contacts |   |
| Number of contacts identified (total) | 37,620 |
| Percentage who have received outbound call from contact tracers (to confirm testing and isolation requirements) | 84% |
| Percentage with at least one test result | 87% |
| Locations of interest |   |
| Locations of interest (total) | 261 (as at 9am, 3 September) |
| Tests |   |
| Number of tests (total) | 3,037,064 |
| Number of tests total (last 24 hours) | 12,796 |
| Tests in Auckland (last 24 hours) | 6,460 |
| Tests rolling average (last 7 days) | 20,760 |
| Testing centres in Auckland | 24 |
| Wastewater |   |
| Wastewater detections | No unexpected detections in past 24 hours |
| Whole genome sequencing |   |
| Links to current outbreak | 632 cases to date have been sequenced and all link to the current outbreak |
| COVID-19 vaccine update |   |
| Vaccines administered to date (total) | 3,684,600; 1st doses: 2,419,970; 2nd doses: 1,264,629 |
| Vaccines administered yesterday (total) | 89,073; 1st doses: 64,064; 2nd doses: 25,009 |
| Mâori | 1st doses: 221,566; 2nd doses: 112,719 |
| Pacific Peoples | 1st doses:142,079; 2nd doses: 76,731 |
| NZ COVID-19 tracer |   |
| Registered users (total) | 3,139,376 |
| Poster scans (total) | 336,698,778 |
| Manual diary entries (total) | 15,231,923 |
| Poster scans in 24 hours to midday yesterday | 1,187,031 |