23 new cases on Wednesday, with one unlinked; Auckland reaches 80% vaccination rate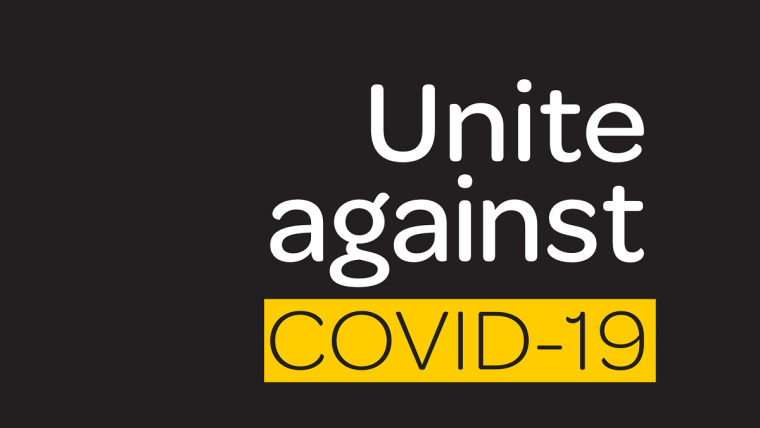 The Ministry of Health is reporting 23 new Covid cases, all in Auckland. 
The latest case numbers are up from 14 on Tuesday.
Of the latest cases, one was not linked, while the one unlinked case from Tuesday remained unlinked at this stage.
Director-General of Health Ashley Bloomfield said of the 23 latest cases, 11 were household contacts, with six of these in one house.
It brings the total in this outbreak to 1108, with 835 of these now recovered.
There were 13 people in hospital, all in Auckland, with two in ICU.
There were 53,000 vaccinations on Tuesday.
Covid-19 Response Minister Chris Hipkins said 80% of Aucklanders had now received at least one dose of vaccine. Nationally the number stood at 75%. The rate among Maori was 52% and among Pasifika 67%.
He believed a 90% rate for the whole country was achievable. 
Hipkins, wearing another of his hats as Education Minister, announced further NCEA support for Auckland students (see release at bottom of this article).
This is the detailed update from the Ministry of Health:
Cases
 
Number of new community cases
23
Number of new cases identified at the border
One
Location of new cases
Auckland
Location of community cases (total)
Auckland (including 4 cases in Upper Hauraki) 1,091 (818 of whom have recovered); Wellington 17 (all of whom have recovered);
Number of community cases (total)
1,108 (in current community outbreak)
Cases infectious in the community
Seven (50%) of yesterday's cases have exposure events
Cases in isolation throughout the period they were infectious
Seven (50%) of yesterday's cases
Cases epidemiologically linked
22 of today's cases
Cases to be epidemiologically linked
1 of today's cases
Cases epidemiologically linked (total)
1,080 (in current cluster) (7 unlinked from past fortnight)
Number of sub-clusters
Ten epidemiologically linked subclusters. Of these, two are active, seven are contained and one is dormant.
There are eleven epidemiologically unlinked subclusters. Of these, three are active, three are contained and five are dormant
Cases in hospital
13 (total): Auckland (3); Middlemore (10).
Cases in ICU or HDU
Two
Confirmed cases (total)
3,763 since pandemic began
Historical cases, since 1 Jan 2021 (total)
152 out of 1,945 since 1 Jan 2021
Contacts
 
Number of active contacts being managed (total)
1,282
Percentage who have received an outbound call from contact tracers (to confirm testing and isolation requirements)
93%
Percentage with at least one test result
89%
Locations of interest
 
Locations of interest (total)
126 (as at 10am 21 September)
Tests
 
Number of tests (total)
3,267,861
Total number of laboratory tests processed (last 24 hours)
18,877
Tests rolling average (last 7 days)
13,510
Swabs taken in Auckland (last 24 hours)
9780
Testing centres in Auckland
22
Wastewater
 
Wastewater detections
No unexpected detections in ESR's latest testing
COVID-19 vaccine update
 
Vaccines administered to date (total)
4,817,214 1st doses: 3,146,149; 2nd doses: 1,671,065
Vaccines administered yesterday (total)
53,721; 1st doses: 27,534 2nd doses: 26,187
Mâori
1st doses: 298,008 2nd doses: 145,965
Pacific Peoples
1st doses: 192,841 2nd doses: 102,109
NZ COVID-19 tracer
 
Registered users (total)
3,240,718
Poster scans (total)
375,582,697
Manual diary entries (total)
16,778,429
Poster scans in 24 hours to midday yesterday
2,319,996
Historical cases identified at the border
| | | | | |
| --- | --- | --- | --- | --- |
| Arrival date | From | Via | Positive test day/reason | Managed isolation/quarantine location |
| 20 September | Canada | USA | Day 0 / routine | Wellington |
This is the NCEA release from Hipkins:
The number of Learning Recognition Credits for senior secondary school students will be increased for Auckland students, Education Minister Chris Hipkins confirmed today.

This recognises the extended time these students will spend in Alert Levels 3 and 4.

"It means students in Auckland will have a fair opportunity to attain NCEA, despite the additional disruption they have experienced," Chris Hipkins says.

Auckland students will be entitled to 1 Learning Recognition Credit (LRC) for every 4 credits they achieve through assessment in the 2021 school year, rather than 1 LRC for every 5.

They will be eligible for up to 16 LRCs at NCEA Level 1, and 12 LRCs at levels 2 and 3, instead of the current caps for students who have spent 16 days or 20 days under Alert Levels 3 or 4.

The threshold for Auckland students to be awarded a Certificate Endorsement will also be adjusted to 44 credits at Merit or Excellence level, rather than 46 for students who were able to return to classroom learning sooner.

"These changes are a full reactivation of the support provided to Auckland in 2020, following their second lockdown," Chris Hipkins says.

"The disproportionate impact of disruption from COVID-19 on Auckland also means some students and their families may be apprehensive about returning to school, and it will take time for students to readjust to classroom learning.

"The opportunity to earn additional LRCs provides reassurance to students that their qualification and awards remain within reach.

"I would also like to thank schools, teachers and whānau in Auckland for the work they have done and continue to do to support students at this time," Chris Hipkins says.