Insurance: How the Insurance Claims Register affects you
By John Grant
If you have made an insurance claim since 1999, there is every chance that details of your insurance history are being kept on the Insurance Claims Register ("ICR"), and are available to all insurers that are members of the ICR.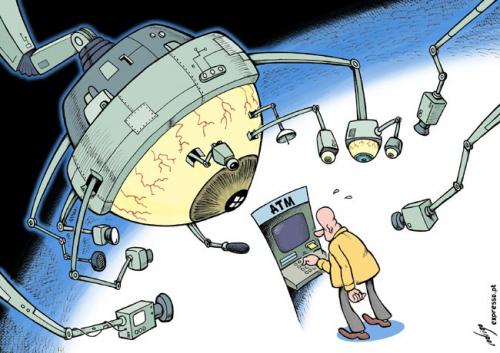 That means that when you apply for insurance or make a claim, insurers are able to check the details you disclose against those recorded on the register. One of the fundamental principles of insurance is "
utmost good faith
" – which means that you and the insurance company will not willfully hide anything from each other. The ICR was established in 1999 as a means of fighting insurance fraud, which was then estimated to be costing the New Zealand Insurance industry upwards of $65m per year. The ICR only records details relating to personal insurances such as
House
,
Contents
,
Car
,
Travel
, and Pleasure Boat cover. It does not apply to commercial insurance. Insurers which participate in the register are: AA Insurance, Ansvar, AMP, FMG, Lumley, NZI, State, SIS, Tower and Vero. In addition many insurance policies administered by banks are underwritten by one of these insurers and so they are also part of this system. These companies represent the predominant share of the New Zealand insurance market, although it is notable that one major, AMI, is not currently participating.
How does it work?
When you make a claim under under one of the participating product types (per above) with a participating insurer, that company will pass the details to the Insurance Claims Register. These details are then available for other companies to access. The information is used in two ways. When you apply for insurance, the insurer can check that what you've said about previous claims is correct. And, when you lodge a claim, the company can compare it against your previous claims record.
Privacy issues
If you insure with a one of the participating insurers you will have signed away the right for the company to send these details on to the ICR. Your signed acceptance will have authorised them to pass the details through and for them to search and review your details on the site. Some government agencies also have the legal right to comb through your ICR file without your specific permission, under circumstances provided for in the privacy law. On the other hand, you do have the right to access the information held about you at any time, and seek changes to that information if the information you find is incorrect. But few people know about this right - it is not well publicised, nor is it a simple thing to review. To access the information about yourself, you need to approach the ICR by either contacting them through your insurer, or going direct to the
Insurance Council
in Wellington for a request form. You can email them at
icnz@icnz.org.nz
. There is currently no charge for a look at your records. And remember, you won't have a file in the ICR if you haven't made a claim since 1999.