PSIS sees future as stand alone co-operative despite rivals' merging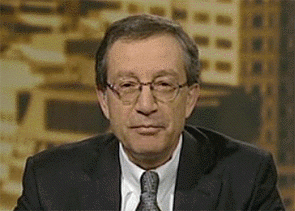 Even with dramatic changes to its competitive landscape inevitable as rivals eye mergers to create greater scale, PSIS still sees its future as a stand alone co-operatively owned banking services provider.
PSIS chief executive Girol Karacaoglu told interest.co.nz opportunities and sufficient differentiation remained among the cluster of New Zealand non-bank deposit takers for a customer owned co-operative to survive. This was even with SBS Bank wanting to merge with other mutually owned organisations to create a national "Community Bank" and Marac, the Canterbury Building Society and Southern Cross Building Society in talks to merge and seek a banking licence to create a "Heartland Bank" with national reach.
"Can we do it on our own? We believe we can," Karacaoglu said.
The merger moves come as the Reserve Bank prepares to introduce new prudential regulations for non-bank deposit takers and as the major banks battle for retail deposits to help meet new Reserve Bank fundng rules that require them to source 65% of their funding from either retail deposits or bonds with terms of more than a year.
Karacaoglu said PSIS's differentiating factor was its position as a co-operative.
"Our main effort is really to present ourselves as different in the sense that we are a member owned co-operative and use that as a differentiating factor," Karacaoglu added. "And if we can succeed in that then for a small institution as a co-operative I think we have a long-term future, absolutely."
That said, although PSIS was not currently talking to any rivals about a potential merger, it was always open to having chats and discussions and, Karacaoglu noted, had been involved in numerous such conversations over the years.
"But I can assure you as we speak nothing is happening."
His comments came as PSIS yesterday posted a 66% jump in annual net profit to NZ$13.1 million. This was driven by a 38% surge in net interest income to NZ$49.6 million. Karacaoglu said "favourable" interest rate margins had boosted the bottom line. The difference between the average paid on deposits and the average received on loans was 3% in the year to March. This was expected to slip back to between 1½% and 2% in the March 2011 year with interest margins falling as competition for deposits ramps up.
Nonetheless, Karacaoglu said PSIS was getting good deposit growth with term deposit rollovers running at about 85%. PSIS's total deposits rose by NZ$50.4 million to NZ$1.1 billion in the March year.
Although PSIS hasn't yet decided whether to apply for the extended Crown retail deposit guarantee scheme, which takes over from the initial guarantee scheme on October 12, Karacaoglu said customer members appeared happy to extend the life of their deposits beyond October.
* This article was first published in our email for paid subscribers earlier today.See here for more details and to subscribe.