Rural lender criticised for 'bad preparation' over aborted bondholder meeting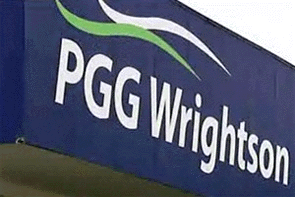 PGG Wrightson Finance's CEO Mark Darrow says he's not surprised the rural lender was forced to cancel and reschedule a bondholders meeting having failed to secure the required quorum for it to go ahead, but this wouldn't be a problem second time around.
Nonetheless the company has been criticised for poor orgainsation given the embarrassing need for a re-run.
The company announced its plans to rollover the sharemarket listed bonds on July 9 via an NZX statement, which included in ithe July 28 date of the meeting. Bondholders were then mailed a notice of meeting and prospectus on July 13.
The meeting was called by PGG Wrightson Finance to seek bondholder approval to roll over NZ$100 million worth of bonds for 12 months. They're due to mature on October 8 this year, just four days before the Crown retail deposit guarantee expires.
Darrow told interest.co.nz PGG Wrightson Finance had "narrowly" failed to receive the required bondholder support to secure a quorum at the meeting. Under its trust deed it had needed support from investors holding bonds valued at 50.1% of the NZ$100 million total,  or $50 million plus $1. This target was missed even when proxies mailed in by "several hundred" investors were added to the 30 or so investors who physically turned up to the meeting at Christchurch's Copthorne Hotel Commodore.
There are almost 1,700 investors holding the bonds in total. The meeting has been rescheduled for August 12, again in Christchurch.
Given the proxies received ahead of the first meeting would carry over to the second meeting and additional forms had been returned by bondholders since the deadline passed for the first meeting, Darrow said the quorum requirement for the rescheduled meeting had basically already been met.
"We have enough votes to get a quorum for the second meeting. It's just now down to how people voted. We still require a 75% yes vote," Darrow said.
"So all it really means is a two week delay and nothing more."
But Brian Gaynor, Milford Asset Management executive director and long time financial market watcher, said PGG Wrightson Finance should've been able to prevent it happening. Gaynor said he could recall bondholder meetings being cancelled due to a lack of a quorum on two or three other occasions over the past 10 to 15 years.
Bondholders don't have a tradition of turning up to regular annual meetings like shareholders, Gaynor noted, as they're only ever called to extraordinary meetings. Nonetheless, PGG Wrightson Finance should shoulder some blame for the situation given running the meeting twice would waste money and time.
"It's bad preparation by the company," Gaynor said.
"They should make sure. They should have rung them (bondholders) up, they should have got it organised. I would say the company wasn't well organised."
The bond rollover proposal is part of a NZ$412.2 million wall of funding maturities PGG Wrightson Finance faces in a 12 month period across its debenture, bank and bond funding. All up, about 86% of the rural lender's total financial liabilities are due to mature in the year to March 2011 including NZ$178.8 million worth of debentures.
Darrow told interest.co.nz earlier this month the volume of debentures up for renewal within 12 months was nothing new, the relationship with its banks was very good, and he expected bondholders to support a one year maturity extension given the Crown guarantee and good - 8.25% per annum - interest payments.
"We don't see why everyone wouldn't support it (the bond rollover)," Darrow said then.
Speaking yesterday Darrow said he couldn't comment on which way the votes in so far had gone as he didn't want to prejudice anyone who hadn't yet voted.
PGG Wrightson Finance needs bondholder approval at the rescheduled meeting before it can amend its Bond Trust Deed and the conditions attached to the NZX listed bonds. The original conditions of the bonds permitted PGG Wrightson Finance to extend their term by up to 12 months from their scheduled October 8 maturity date, if the Crown guarantee which PGG Wrightson Finance held was extended on similar terms.
The company has been accepted into the extended Crown retail deposit guarantee scheme and granted an extended Crown guarantee. However, as the extended Crown retail deposit guarantee scheme is on different terms, so extending the bond maturity date until October 8, 2011 needs bondholder approval. The extended Crown guarantee kicks in from October 12, when the initial guarantee expires, running through until December 31, 2011.
Darrow said it was always going to be a challenge getting a quorum given the "high" 50.1% requirement and fact bondholders were spread both around New Zealand and overseas. The meeting location had been discussed with trustee New Zealand Permanent Trustees. This included putting together a geographical profile as to where the largest bondholder base was so in choosing the meeting location PGG Wrightson Finance would inconvenience the least people.
"That's why it's in Christchurch. The largest number of bondholders would be in the Canterbury region," said Darrow.
It wasn't especially frustrating to have to reschedule the meeting given it was expected.
"The bonds don't roll until October 8 so we have more than enough time to go through a process and we'll make sure we do," Darrow said.
"We're patient people."
* This article was first published in our email for paid subscribers yesterday. See here for more details and to subscribe.