Resigning CEO Alloway reveals split on Allied Farmers board in days before Allied Nationwide receivership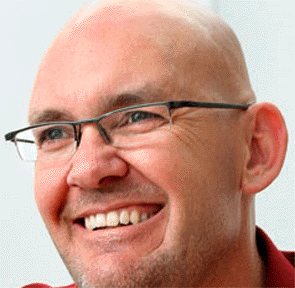 Resigning CEO Alloway reveals split on Allied Farmers board in days before Allied Nationwide receivership
Allied Farmers Chief Executive Rob Alloway has revealed the extent of the split on the Allied Farmers board in the days before it put Allied Nationwide into receivership to stop the rural services parent from being dragged into a similar collapse.
Alloway, who will resign as CEO from the board in December, also confirmed to interest.co.nz that Allied Farmers was winding down its seasonal revolving credit facilities for around 150 farmers in the Taranaki and Manawatu regions to save around NZ$6 million. Alloway also said he was confident Allied Farmers would raise the funds needed within coming weeks to repay NZ$16.9 million worth of bank debt owed to Westpac and that Allied Nationwide's receivers were unlikely to put Allied Farmers into receivership over the more than NZ$20 million owed by the parent to Allied Nationwidide. See more here on what Allied Farmers owes to Allied Nationwide.
Alloway said the board of Allied Farmers had debated whether to put Allied Nationwide into receivership earlier and that eventually his own view that receivership was necessary won out.
"I've been a bit of a lone voice in terms of the board," Alloway said.
"A quarter of the board kept wanting to pour money into until it would have sucked the whole group under," Alloway said.
Eventually the board decided on receivership and the board member against receivership resigned. Chairman John Loughlin resigned in the same statement announcing the receivership.
Meanwhile, he said Allied Farmers was in the final stages of negotiating the sale of non-core assets, including Hanover Finance loans. The proceeds would be used to help repay the senior debt with Westpac. See more on the Westpac loans here.
Allied Farmers was also looking to preserve working capital, hence the move to wind down the revolving credit facilities for farmer customers who had balances of more than NZ$50,000.
Alloway said he believed the receivers for Allied Nationwide, McGrathNicol's Kerryn Downey and Andrew Grenfell, would be unlikely to put Allied Farmers into receivership, given many of the loans were backed by revenue streams in factoring arrangements and the underlying rural services business was still generating NZ$3 million of earnings before interest and tax annually.
Elsewhere, Alloway again questioned the quality of the valuations and audits of Hanover Finance's loan values, which have since been written down sharply. He said valuations done by JLL, CBRE and Michelle Tierney had ultimately proved incorrect, as had audits done by KPMG and PwC.
"Audits aren't worth toilet paper," Alloway said.
(Corrected to make clear Alloway will resign as CEO, but not as director from December)
* This article was first published in our email for paid subscribers earlier today.  See here for more details and to subscribe.