Finance Minister Bill English rubbishes talk of credible NZ$1.4 bln bid for South Canterbury Finance; says govt wanted to avoid "cheap opportunistic sale"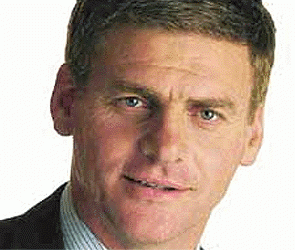 There was no acceptable NZ$1.4 billion bid on the table for South Canterbury Finance at the time the troubled finance company was put in receivership, Finance Minister Bill English said on Morning Report.
Treasury is to release papers this week on the events surrounding the collapse of South Canterbury Finance, while the Auditor-General will start a review of the government deposit guarantee scheme that meant the government is paying out NZ$1.6 billion to SCF investors.
English was asked whether the papers will show why the bid that was on the table for South Canterbury just a day after it went into receivership wasn't accepted.
It has been reported without named sourcing in both the NZ Herald and Dominion Post that Sydney-based businessman Duncan Saville had put a NZ$1.4 billion bid to government in the lead up to SCF's receivership in the final days of August.
English told Morning Report host Geoff Robinson that he could not say for sure what the papers would say about any particular bid.
"What I can say is that there was no particular bid put in front of government that was recommended by The Treasury," English said.
"There's been quite a lot of speculation both from bidders and from commentators that there was some magic solution put forward that the government didn't accept. That is simply not correct," he said.
"You can imagine that where the government has been facing the risk of paying out one and a half billion dollars, there was no way we were going to be pushed into some kind of cheap, opportunist sale."
Geoff Robinson: "So there was no NZ$1.4 billion bid for South Canterbury on the table at that time, which is what's been strongly rumoured?"
Bill English: "That's correct. There was no NZ$1.4 billion bid on the table."