Serious Fraud Office investigating Auckland-based WSD group of companies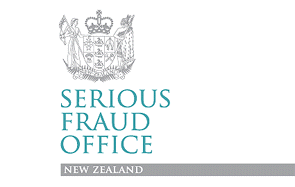 Read the SFO's statement below:
The Serious Fraud Office (SFO) today announced that it had opened an investigation into the affairs of the WSD group of companies, executing search warrants at WSD Group's premises at 475 Mount Eden Road (Auckland) and a private residence in Glendowie earlier today.

WSD was, until recently, controlled by former Wall Street Banking Corporation Director, Riaz Patel. The investigation involves WSD Global Markets Limited, WSD Financial (NZ) Limited, WSD Financial Group Limited and others. WSD Global Markets Limited is accredited as an NZX Futures and Option Firm.

None of the other entities are accredited or regulated by NZX.

SFO Chief Executive, Adam Feeley said the investigation had been coordinated closely with the NZX and Securities Commission.

Mr Feeley said that WSD has actively promoted New Zealand as part of its marketing strategy to investors stating (on its website):

"New Zealand has developed a sophisticated, unrestrictive business environment that competes aggressively in world markets. Geographically New Zealand has the advantage of being the first country to start the trading day being midway between the USA and Asia. This advantage is further complemented with political stability and world class, business orientated, governance…. With new initiatives it has grown into a financial services powerhouse in the Pacific with regulations that add support to the industry. More and more international investors are now looking to New Zealand for investments and related services."

"Most of the investors in WSD are overseas residents, so it is important that the SFO does all it can to protect New Zealand's reputation amongst both domestic and international investors as a well-regulated and safe place to invest."

The investigation centers on allegations WSD has failed to correctly account to investors for funds received. In 2008 the Cook Islands Financial Supervisory Commission placed WSBC in statutory management and revoked the banking licence with effect from 31 December 2009.

Mr Feeley, said, "There is a misconception that the SFO has previously investigated WSBC. In 2008 we simply to provided assistance to the foreign authorities who were investigating WSBC. The file was closed once that role had been fulfilled."

Mr Feeley added that the investigation was the twelfth major investigation commenced by the SFO this financial year.

"We are well ahead of the expected caseload for the year to date, with a total of 20 cases involving losses of over $630M under investigation, and a further 32 cases involving losses over $235M being prosecuted."

Mr Feeley said that the SFO did not see any sign the SFO's caseload diminishing in the near future.