Global Financial Crisis a missed opportunity to make world economy more sustainable, environmentalist David Suzuki tells NZ conference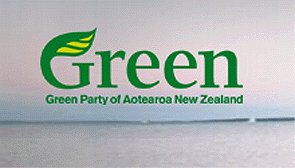 The global financial crisis was a missed opportunity to make the world economy more sustainable and change how it operates in an environment increasingly under pressure from unsustainable economic policies and instruments, Canadian scientist and environmentalist David Suzuki told a conference held at Parliament today.
Suzuki was the key note speaker at the day long conference called 'A sustainable economy for New Zealand'. Organised by the Green Party, the conference will include talks from academics and politicians, as well as economists and environmental groups on how to make New Zealand's and the global economy become more sustainable.
'We created economic instruments, so we can change them'
Humans lived in a world determined by principals and facts that emerged from the laws of physics, chemistry and biology, Suzuki told the audience, while other things, such as capitalism, free enterprise, corporations, the economy, currency, and markets were not forces of nature but instead created by humans. 
"We invented them for God sakes. We can't change the laws of nature but we can sure as hell change these things," Suzuki said.
He stressed humans needed to change these creations as they had become "totally out of sync, or out of balance with the world that makes them possible".
"A few centuries ago people believed in dragons, demons and monsters – we believed in them. If we thought they were mad at us we'd give them gold, jewels, sacrifices, virgins, anything to get them off our back. We really believed it," he said.
"Well nobody believes in dragons, demons and monsters today, we know they're figments of our imagination.
But these were replaced with another figment of imagination, the economy.
"And by God you read the headlines – 'the economy's not looking too healthy today', man do we get scared.
"We give 'em gold, we give 'em jewels, there are no virgins left, but we'll give 'em anything else. We just want them back up and running. What's going on?"
Humans could change the economy and its instruments, seeing as they were the ones who created them, Sukuki said.
GFC a missed opportunity
The global financial crisis was an amazing opportunity to do just this, he said.
"We had the global economic meltdown. That was a chance to sit back and say 'something's wrong here. We can't go from dot-com boom to bust, housing boom to bust – this is crazy, let's change the bloody system'.
"But what did we do?
"The first thing Mr Bush did, and then Mr Obama – pump hundreds of billions of dollars into the banks that created the problem. Into the auto sector without any strings attached – all they said was 'please, please, please, get back up running and growing'.
Insanity
Suzuki quoted Einstein's definition of insanity of doing the same thing over and over expecting a different result.
"That's what we're doing," he said.
"We can change these human created things, we can't change the world of nature."
Conference
The conference continues throughout the day, including contributions from Lori Wallach from Global Trade Watch, Jonathon Boston from the Institute for Policy Studies, Peter Conway form the New Zealand Council of Trade Unions, as well as representatives from various environmental groups and university professors.
Environment Minister Nick Smith, Labour Finance spokesman David Cunliffe, and Greens MP Kennedy Graham will later discuss political perceptions of sustainability.