Treasury ready to give latest advice on Crown asset ownership, releases report to improve SOE performance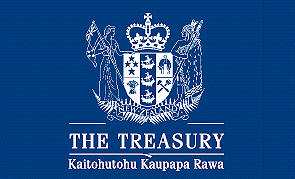 Treasury's new Crown Ownership Monitoring Unit (COMU) has released its first annual report into State Owned Enterprises and investment funds in an effort to improve the performance of the government's investments.
In a media briefing today, COMU General Manager John Crawford said Treasury was ready to provide advice to ministers on who it thought would be the best owners of the Crown's assets. Crawford said Treasury would have always had a view on who the best owners of current Crown assets were, with latest advice based on research over 2010.
Here is the release from English and Power:
A new report analysing results from government-owned companies and investment funds will help improve their performance, Finance Minister Bill English and State Owned Enterprises Minister Simon Power say.

The Treasury's Crown Ownership Monitoring Unit today published the first of what is expected to be a series of annual publications about the performance of the 37 Crown-owned entities that have full or partial commercial objectives.

"The Annual Portfolio Report shows the Government owns some high quality companies that are performing well. However we can always do better and this report is designed to improve the monitoring and performance of the Crown's investments," Mr English says.

"The Crown's commercial portfolio contains almost $95 billion worth of assets - $55 billion in commercially-focused companies and $40 billion in investment funds - employs over 26,000 people and has combined turnover of about 8 per cent of New Zealand's GDP. 

"These companies are a large part of the Crown's assets and it is important they are managed well to ensure taxpayers get the best possible return. It is particularly important they use capital efficiently at a time when the Government is trying to reduce its overseas borrowing.

"This is a step in that direction alongside the Government's first Investment Statement, which will be released next week and will outline the Government's future investment intentions," Mr English says.

Mr Power says the Government has increased transparency in the monitoring of its commercial portfolio in a bid to lift performance.

"SOEs and other Crown-owned commercial activities don't face the same market scrutiny as listed companies, but it is important to replicate that discipline as much as possible to improve performance," Mr Power says.

"We are increasing transparency in several ways, including continuous disclosure requirements for SOEs, annual public meetings and regular publication of performance information."  

The report concludes that:

The 37 government-owned entities were affected by the recession but have come through in reasonable shape.
The commercial entities in the portfolio have been through a period of high reinvestment, funded from internally generated cash and a modest amount of borrowing. However, there has not yet been a flow on from the reinvestment into profits or dividends.
Taken together, the Crown Financial Institutions have made positive returns over the past five years, reflecting the performance of the markets. 
Only the ACC fund has been able to consistently beat its passive benchmarks. 

The Annual Portfolio Report 2010 is available on the Crown Ownership Monitoring Unit website.