Holiday briefing for Wednesday, December 29, 2010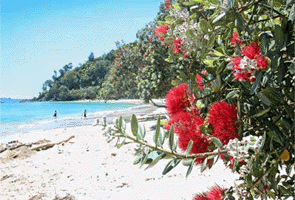 It may be the holiday break, but in the rest of the world, business goes on.  Here is a quick snapshot of some key news and data overnight.
China raised its interest rates on Christmas eve by +0.25% to 5.81% for lending, the second time it has done so in eight weeks. It is seriously worried about runaway inflation. It also lifted its benchmark deposit rates by the same amount, to 2.75%.
Japan's second largest life insurer has agreed to buy Tower Australia for A$1.2 billion.
US equities rose in their largest December rally in over ten years on signs of growing global demand, and rising commodity prices.
China cut its export quotas for rare-earth minerals by 11% for early 2011, exacerbating a global shortage. These minerals are used in smart-phones, hybrid cars - and guided missiles.
Demand for 5 year US Treasury bonds was at its lowest level since June.
Southern Cross Building Society has increased most of its term deposit rates, bringing them in line with the Marac TD rates.
The cost of crude oil is on the rise, and now sits at its 52 week high. In fact, airlines are being tipped to add fuel surcharges again as the cost of jetfuel surges.
The NZ dollar has spiked this morning to as high as US$0.76, 'benefiting' from another push higher in the on-going commodity price boom.
Here are some key benchmarks:
 
 
 
 
 
 
---   52 week  --
 
 
 
Today
 
yesterday
 
high
low
 
 
 
 --------
 
 --------
 
---------
--------- 
 
FX rates
NZ$1=US$
0.7547
 
0.7499
 
0.7964
0.6584
 
 
NZ$1=AU$
0.7473
 
0.7472
 
0.8212
0.7408
 
 
 
 
 
 
 
 
 
 
Gold
in US$
1,380
 
1,373
 
1,421
1,058
 
 
in NZ$
1,829
 
1,832
 
1,877
1,507
 
 
 
 
 
 
 
 
 
 
Copper
in US$
9,391
 
9,270
 
9,414
6,091
 
 
in NZ$
12,443
 
12,362
 
12,671
8,951
 
 
 
 
 
 
 
 
 
 
Crude oil
in US$/bl
91.45
 
91.01
 
91.45
70.15
 
 
in NZ$
121.15
 
121.36
 
121.36
101.30
 
 
 
 
 
 
 
 
 
 
US Treasuries
30 yr bond
4.49%
 
4.41%
 
4.78%
3.61%
 
 
 
 
 
 
 
 
2.62%
 
Dow
DJIA 30
11,587
 
11,555
 
11,591
9,614