Holiday briefing for Thursday, December 30, 2010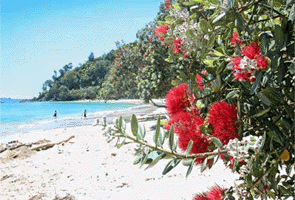 It may be the holiday break, but in the rest of the world, business goes on.  Here is a quick snapshot of some key news and data overnight.
The NZ$ has today reached an all-time post-float high against the UK pound of NZ$1 = UKP0.4945, or almost two-for-one. It was back in September 1992 when it reached its lowest ever level of NZ$1 = UKP0.2694.
He may be banned from being a director, but the notorious Bernard Whimp is at it again with a series of low-ball offers, this time behind a LP (limited partnership) structure.
The US is tapping the tax-haven cash held by corporations. Will it become the next 'stimulus?
The mirco-lending mess in India is looking particularly ugly - and someone won a Nobel Prize for this. More good intentions with unexpected consequences.
Sweden is showing central bankers how to fight asset-price bubbles.
A surprising finding about the US long-term unemployed: the rate at which workers were fired or laid off was lower in 2010 than it was in even the mild recession of 2001.
China's clampdown on rare-earth exports has other markets and other suppliers riding an investment boom - with some not-so-good consequences.
Not a believer?
The NZ dollar has spiked again this morning to as high as US$0.7660, 'benefiting' from the continuing push higher in the on-going commodity price boom.
Here are some key benchmarks:
 
 
 
 
 
 
---   52 week  --
 
 
 
Today
 
yesterday
 
high
low
 
 
 
 --------
 
 --------
 
---------
--------- 
 
FX rates
NZ$1=US$
0.7660
 
0.7547
 
0.7964
0.6584
 
 
NZ$1=AU$
0.7530
 
0.7473
 
0.8212
0.7408
 
 
 
 
 
 
 
 
 
 
Gold
in US$
1,412
 
1,380
 
1,421
1,058
 
 
in NZ$
1,844
 
1,829
 
1,877
1,507
 
 
 
 
 
 
 
 
 
 
Copper
in US$
9,499
 
9,391
 
9,499
6,091
 
 
in NZ$
12,401
 
12,443
 
12,671
8,951
 
 
 
 
 
 
 
 
 
 
Crude oil
in US$/bl
91.29
 
91.45
 
91.45
70.15
 
 
in NZ$
119.17
 
121.15
 
121.36
101.30
 
 
 
 
 
 
 
 
 
 
US Treasuries
30 yr bond
4.53%
 
4.49%
 
4.78%
3.61%
 
 
 
 
 
 
 
 
 
 
Dow
DJIA 30
11,617
 
11,587
 
11,617
9,614