Daily briefing for Wednesday, January 12, 2011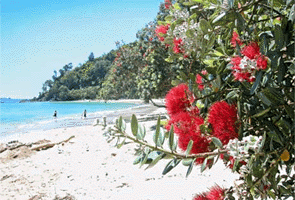 Here is a quick snapshot of some key overnight news, views, and data.
Prices too high?
Unleaded petrol is almost $2 per litre at the pump. That is 'caused' by rising crude prices, and high taxes. But our analysis shows that oil company margins are at the top of their normal range as well. Expect prices to go through the $2 barrier soon.
Prices going higher
Rising food prices are a problem around the world, and the G-20 is worried about the impacts. More countries are taking local action. India is worried about the price of onions. In China, the commerce minister has said this government will boost imports of agriculture products of which China is short and boost state reserves of products, including sugar and meat. He seems more worried about supply than price, with a beggar-thy-neighbor policy - but it could be good for New Zealand producers.
A tough budget for tough times
California has a new governor who is about to takle their budget problems head-on with spending cuts and tax boosts, Greek-style. He faces formidible challenges convincing enough people. Arnie couldn't do it, but maybe he softened them up for Jerry.
Wonder 
"Compound interest is the eighth wonder of the world. He who understands it, earns it ... he who doesn't ... pays it."
- Albert Einstein
more below ...
 
 
 8 am
 
 
 
---   52 week  --
 
 
 
Today
 
yesterday
 
high
low
 
 
 
 --------
 
 --------
 
---------
--------- 
 
FX rates
NZ$1=US$
0.7590
 
0.7627
 
0.7964
0.6584
 
 
NZ$1=AU$
0.7693
 
0.7674
 
0.8212
0.7408
 
 
 
 
 
 
 
 
 
 
Gold
in US$
1,374
 
1,372
 
1,421
1,058
 
 
in NZ$
1,810
 
1,799
 
1,877
1,507
 
 
 
 
 
 
 
 
 
 
Copper
in US$
9,450
 
9,373
 
9,754
6,091
 
 
in NZ$
12,451
 
12,289
 
12,811
8,951
 
 
 
 
 
 
 
 
 
 
Crude oil
in US$/bl
91.04
 
88.24
 
91.45
70.15
 
 
in NZ$
119.95
 
117.00
 
121.36
101.30
 
 
 
 
 
 
 
 
 
 
US Treasuries
30 yr bond
4.47%
 
4.48%
 
4.78%
3.61%
 
 
 
 
 
 
 
 
 
 
Dow
DJIA 30
11,694
 
11,635
 
11,729
9,614
 
 
 
 
 
 
 
 
 
 
Subsidies in the firing line
The new US Republican Congress is getting down to cutting spending. Farm subsidies are on the agenda.
'Utter carelessness'
US courts are ruling against the way big banks have handled themselves in the foreclosure (= mortgagee sale) processes. The rulings are so definitive, it is affecting the stock prices of most banks, wiping away billions of shareholder value.
Big earners
Being a regulator can be very profitable. The US Fed has just returned a US$78 billion dividend to the US Treasury for 2010 - way higher than the US$47 billion dividend it made in 2009. These margins are in addition to the US$25 billion in profits the US Treasury itself made with its bailout activity. But they are small returns compared with the US$14 trillion in debt built up over the generations since 1950 - and most of it since 1990.