Budget 2011 - Defence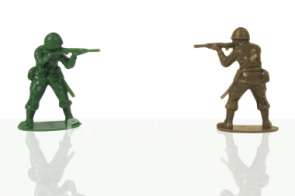 This table outlines the New Zealand Government's planned defence spending for the 2011/12 budget year.
Actual spending for the previous four years is on the left and includes, for the sake of comparison, the previous Labour Government's final spending in 2008.
The numbers are drawn together from the Vote Communication Security and Intelligence, Vote Security Intelligence, Vote Defence, Vote Defence Force and Vote Veteran's Affairs Defence Force.
Links to the primary sources used, from Treasury's website, can be found at the bottom of the page.
Please note that some of the allocation titles have been shortened for the sake of space.
Figures for each allocation are in millions of NZ$.
| | | | | | | |
| --- | --- | --- | --- | --- | --- | --- |
| Actual 2007/08 | Actual 2008/09 | Actual 2009/10 | Forecast 2010/11 | Defence: | Budget 2011/12 | % |
| NZ$m | NZ$m | NZ$m | NZ$m |   | NZ$m |   |
| 0.000 | 0.000 | 90.000 | 0.000 | Revaluation losses | 0.000 | 0.0% |
| 0.000 | 0.000 | 3.300 | 0.000 | Asset write-offs | 0.000 | 0.0% |
| 0.000 | 3.969 | 1.691 | 0.000 | Support to Limited Service Volunteer Scheme | 0.000 | 0.0% |
| 14.120 | 0.337 | 0.000 | 0.000 | Miscellaneous support activities | 0.000 | 0.0% |
| 32.807 | 36.887 | 38.115 | 73.926 | Intelligence & Security Department expenses & capital expenditure | 0.000 | 0.0% |
| 147.284 | 167.563 | 173.995 | 0.000 | Maritime Patrol Forces | 0.000 | 0.0% |
| 0.000 | 0.037 | 0.014 | 0.010 | Interest concessions land and buildings | 0.007 | 0.0% |
| 0.000 | 0.000 | 0.018 | 0.031 | Special annuities | 0.026 | 0.0% |
| 0.000 | 0.015 | 0.250 | 0.250 | Debt write-down for benefits & unrequited expenses | 0.250 | 0.0% |
| 0.238 | 0.000 | 0.352 | 0.315 | Ministry of Defence - capital expenditure | 0.285 | 0.0% |
| 0.000 | 0.000 | 0.000 | 0.500 | Disposal of decommissioned assets | 0.500 | 0.0% |
| 0.745 | 0.605 | 0.746 | 0.746 | Development and maintenance of services cemeteries | 0.746 | 0.0% |
| 0.964 | 1.544 | 1.877 | 1.277 | Support for veterans and their families | 1.277 | 0.0% |
| 1.187 | 0.598 | 2.000 | 1.977 | Ex-gratia/support payments for Vietnam vets | 1.400 | 0.0% |
| 1.797 | 1.822 | 1.906 | 1.592 | Audit and Assessment of Performance | 1.956 | 0.1% |
| 3.182 | 1.859 | 2.350 | 2.450 | Policy and administration | 2.153 | 0.1% |
| 0.000 | 0.000 | 0.000 | 2.750 | Maintenance of assets awaiting sale | 2.250 | 0.1% |
| 0.000 | 1.668 | 2.046 | 2.810 | Support to Mutual Assistance Programme | 2.790 | 0.1% |
| 0.000 | 3.177 | 3.586 | 3.555 | Support to New Zealand Cadet Forces | 3.559 | 0.1% |
| 2.399 | 5.052 | 5.977 | 5.994 | Services and payments to veterans | 5.977 | 0.2% |
| 3.676 | 6.295 | 4.637 | 4.033 | Management of equipment procurement | 6.019 | 0.2% |
| 4.003 | 4.075 | 4.865 | 4.910 | Policy advice | 6.414 | 0.2% |
| 0.000 | 7.364 | 7.297 | 6.198 | Support to Service Military Museums | 6.454 | 0.2% |
| 0.000 | 0.000 | 7.092 | 14.171 | Support to youth development | 12.444 | 0.4% |
| 15.007 | 16.473 | 16.628 | 15.384 | Military hydrography, and hydrographic data collection for LINZ | 13.863 | 0.4% |
| 10.388 | 13.517 | 14.340 | 15.795 | Military Policy Development, Coordination and Advice | 17.181 | 0.5% |
| 0.000 | 19.181 | 22.458 | 20.633 | Medical treatment | 22.723 | 0.7% |
| 26.582 | 27.917 | 26.491 | 24.592 | Mine countermeasures and MCM Diving Forces | 25.075 | 0.7% |
| 40.694 | 43.261 | 59.142 | 0.000 | Communications Security and Intelligence | 56.423 | 1.7% |
| 66.333 | 77.492 | 95.626 | 78.295 | Operationally deployed forces annual | 70.541 | 2.1% |
| 52.037 | 60.829 | 67.114 | 73.630 | Special Operations Forces | 74.915 | 2.2% |
| 78.568 | 84.214 | 83.921 | 89.745 | Naval Helicopter Forces | 88.748 | 2.6% |
| 90.365 | 103.307 | 108.386 | 104.849 | Naval Support Forces | 105.803 | 3.1% |
| 0.000 | 124.956 | 136.702 | 135.516 | War disablement pensions | 137.284 | 4.0% |
| 58.214 | 79.912 | 102.196 | 125.523 | Naval Patrol Forces | 139.840 | 4.1% |
| 118.611 | 128.865 | 129.734 | 123.025 | Rotary Wing Transport Forces | 143.595 | 4.2% |
| 137.808 | 151.788 | 154.182 | 154.137 | Land Combat Service Support Forces | 158.141 | 4.7% |
| 0.000 | 0.000 | 0.000 | 165.650 | Airborne surveillance & response forces | 176.704 | 5.2% |
| 173.851 | 199.245 | 207.441 | 211.712 | Land Combat Support Forces | 215.292 | 6.3% |
| 279.757 | 144.949 | 312.967 | 171.559 | Defence equipment | 244.284 | 7.2% |
| 175.356 | 212.807 | 228.014 | 248.843 | Fixed Wing Transport Forces | 261.010 | 7.7% |
| 328.980 | 360.463 | 385.711 | 389.889 | Land Combat Forces | 384.233 | 11.3% |
| 385.932 | 400.731 | 406.876 | 402.504 | Naval Combat Forces | 408.199 | 12.0% |
| 356.586 | 365.530 | 389.830 | 400.000 | New Zealand Defence Force - capital expenditure | 600.000 | 17.7% |
|   |   |   |   |   |   |   |
| 2,607.50 | 2,858.30 | 3,299.90 | 3,078.50 | Totals: | $3,398.40 | 100.0% |
You can get back to the main page that summarises all government spending here >>
Sources:
Communication Security and Intelligence: http://treasury.govt.nz/budget/2011/estimates/est11comsec.pdf
Security Intelligence: http://treasury.govt.nz/budget/2011/estimates/est11secint.pdf
Defence: http://treasury.govt.nz/budget/2011/estimates/est11defen.pdf
Defence Force: http://treasury.govt.nz/budget/2011/estimates/est11deffor.pdf
Veteran's Affairs - Defence Force: http://treasury.govt.nz/budget/2011/estimates/est11vetdef.pdf