Budget 2011 - Foreign Policy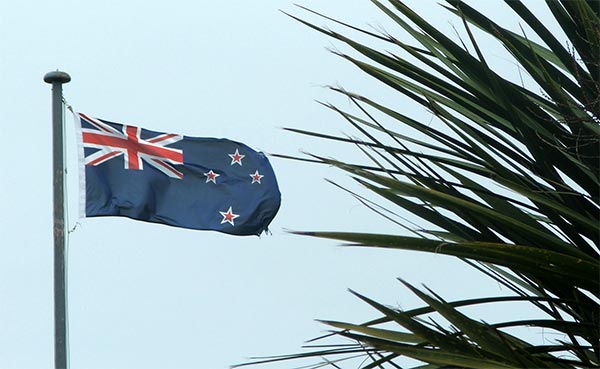 This table outlines the New Zealand Government's planned foreign policy spending for the 2011/12 budget year.
Actual spending for the previous four years is on the left and includes, for the sake of comparison, the previous Labour Government's final spending in 2008.
The numbers are drawn together from the Vote Foreign Affairs and Trade and Vote Official Development Assistance. Links to the primary sources used, from Treasury's website, can be found at the bottom of the page.
Please note that some of the allocation titles have been shortened for the sake of space.
Figures for each allocation are in millions of NZ$.
| | | | | | | |
| --- | --- | --- | --- | --- | --- | --- |
| Actual 2007/08 | Actual 2008/09 | Actual 2009/10 | Forecast 2010/11 | Foreign Affairs: | Budget 2011/12 | % |
| NZ$m | NZ$m | NZ$m | NZ$m |   | NZ$m |   |
| 2.400 | 0.800 | 0.300 | 0.000 | New Zealand Antarctic Institute | 0.000 | 0.0% |
| 0.030 | 0.046 | 0.000 | 0.000 | Payments on Behalf of Other Governments | 0.000 | 0.0% |
| 0.000 | 0.500 | 0.000 | 0.000 | Victoria Bushfire Relief | 0.000 | 0.0% |
| 0.000 | 0.000 | 0.000 | 1.000 | Japan 2011 Earthquake Donation | 0.000 | 0.0% |
| 0.000 | 0.000 | 0.000 | 4.000 | Australian Flood Donation | 0.000 | 0.0% |
| 7.338 | 9.031 | 9.388 | 12.124 | Strategic Evaluation and Advice | 0.000 | 0.0% |
| 0.684 | 0.582 | 0.680 | 0.350 | Promotional Activities - Other Countries | 0.406 | 0.0% |
| 0.069 | 0.036 | 0.043 | 0.790 | Policy Advice and Representation - Other Countries | 0.770 | 0.1% |
| 0.918 | 0.798 | 1.150 | 1.150 | Disbursements Made and Exemptions from Taxation | 1.150 | 0.1% |
| 0.900 | 1.347 | 1.400 | 1.400 | Pacific Cooperation Foundation | 1.400 | 0.1% |
| 0.546 | 0.482 | 0.459 | 1.525 | Administration of Diplomatic Privileges and Immunities | 1.526 | 0.1% |
| 2.632 | 2.538 | 3.248 | 2.272 | Pacific Security Fund | 3.043 | 0.3% |
| 3.692 | 4.000 | 2.000 | 4.000 | Promotion of Asian Skills and Relationships | 4.000 | 0.4% |
| 0.000 | 0.000 | 0.000 | 0.250 | Hosting of Pacific Islands Forum Meeting | 4.900 | 0.4% |
| 0.000 | 0.000 | 0.000 | 0.045 | Rugby World Cup: Guest of Government | 9.955 | 0.9% |
| 12.298 | 12.473 | 12.468 | 13.168 | Antarctic Research and Support | 13.168 | 1.2% |
| 13.371 | 13.463 | 14.081 | 14.514 | Services for Other New Zealand Agencies Overseas | 14.444 | 1.3% |
| 10.257 | 12.469 | 16.816 | 19.850 | Consular Services | 20.508 | 1.9% |
| 28.792 | 32.559 | 32.826 | 32.826 | New Zealand Voluntary Agency Grants | 32.826 | 3.0% |
| 41.755 | 49.451 | 51.288 | 51.688 | Subscriptions to International Organisations | 55.744 | 5.1% |
| 23.288 | 28.303 | 29.307 | 51.151 | Management of ODA Programme | 61.242 | 5.6% |
| 43.363 | 50.106 | 52.864 | 59.825 | Policy Advice - International Institutions | 72.219 | 6.6% |
| 24.163 | 31.663 | 32.459 | 47.244 | Ministry of Foreign Affairs and Trade - Capital | 79.998 | 7.3% |
| 72.918 | 92.568 | 94.500 | 98.413 | International Agency Funding | 94.500 | 8.6% |
| 80.308 | 99.511 | 112.295 | 90.221 | Global Development Assistance | 128.619 | 11.7% |
| 188.879 | 221.098 | 250.294 | 217.370 | Policy Advice - Other Countries | 227.634 | 20.8% |
| 179.664 | 236.596 | 244.181 | 271.750 | Pacific Development Assistance | 268.897 | 24.5% |
|   |   |   |   |   |   |   |
| 738.3 | 900.4 | 962.0 | 997.026 | Totals: | $1,096.30 | 100.0% |
You can get back to the main page that summarises all government spending here >> 
Sources:
Foreign Affairs and Trade: http://treasury.govt.nz/budget/2011/estimates/est11foraff.pdf
Official Development Assistance: http://treasury.govt.nz/budget/2011/estimates/est11offdev.pdf