Budget 2011 - Justice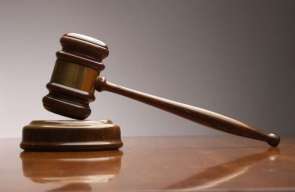 This table outlines the New Zealand Government's planned justice spending for the 2011/12 budget year.
Actual spending for the previous four years is on the left and includes, for the sake of comparison, the previous Labour Government's final spending in 2008.
The numbers are drawn together from the Vote Attorney-General, Vote Consumer Affairs, Vote Courts, and Vote Justice. Links to the primary sources used, from Treasury's website, can be found at the bottom of the page.
Please note that some of the allocation titles have been shortened for the sake of space.
Figures for each allocation are in millions of NZ$.
| | | | | | | |
| --- | --- | --- | --- | --- | --- | --- |
| Actual 2007/08 | Actual 2008/09 | Actual 2009/10 | Forecast 2010/11 | Justice: | Budget 2011/12 | % |
| NZ$m | NZ$m | NZ$m | NZ$m |   | NZ$m |   |
| 0.000 | 0.000 | 0.150 | 0.000 | Ex gratia payment to Berrymans | 0.000 | 0.0% |
| 0.420 | 0.000 | 0.000 | 0.000 | Provision of data on consumer issues | 0.000 | 0.0% |
| 59.055 | 84.181 | 0.000 | 0.000 | Remittals of fines | 0.000 | 0.0% |
| 0.000 | 0.000 | 2.078 | 0.000 | The Real Estate Agents Authority capital | 0.000 | 0.0% |
| 0.000 | 0.596 | 3.483 | 0.000 | Real Estate Agents Authority | 0.000 | 0.0% |
| 0.000 | 0.000 | 0.940 | 0.000 | Public Defence Service capital expenditure | 0.000 | 0.0% |
| 6.000 | 0.000 | 0.000 | 0.000 | Moriori identity and Heritage Trust | 0.000 | 0.0% |
| 1.355 | 1.998 | 1.924 | 0.000 | Intensive intervention for serious recidivist young offenders | 0.000 | 0.0% |
| 0.000 | 0.257 | 0.050 | 0.000 | Independent Police Conduct Authority | 0.000 | 0.0% |
| 0.445 | 0.050 | 0.045 | 0.000 | Human Rights Commission | 0.000 | 0.0% |
| 0.376 | 3.737 | 0.112 | 0.060 | Legal Services Agency | 0.000 | 0.0% |
| 18.600 | 2.334 | 0.734 | 0.000 | Provision of electoral services | 0.000 | 0.0% |
| 0.000 | 0.000 | 0.000 | 0.720 | Compensation for people wrongly convicted | 0.000 | 0.0% |
| 0.000 | 0.000 | 0.000 | 0.981 | Settlement | 0.000 | 0.0% |
| 0.000 | 0.000 | 0.000 | 14.500 | Recovery from Feb-11 Chc earthquake | 0.000 | 0.0% |
| 0.004 | 0.001 | 0.010 | 0.010 | Representations for blood sampling | 0.010 | 0.0% |
| 0.000 | 0.000 | 0.040 | 0.040 | Assistance to victims of crime | 0.040 | 0.0% |
| 0.000 | 0.155 | 0.185 | 0.092 | Coroner related fees and expenses | 0.055 | 0.0% |
| 0.134 | 0.089 | 0.130 | 0.130 | Equity promotion and protection - Inspector General | 0.130 | 0.0% |
| 0.601 | 0.984 | 0.300 | 1.153 | Costs in criminal cases | 0.300 | 0.0% |
| 0.236 | 0.259 | 0.300 | 0.300 | Visiting justices to prisons | 0.300 | 0.0% |
| 0.305 | 0.297 | 0.305 | 0.305 | MVDT adjudicator remuneration and assessors costs | 0.305 | 0.0% |
| 0.147 | 0.300 | 0.310 | 0.310 | Justices of the Peace Association | 0.310 | 0.0% |
| 0.341 | 1.507 | 1.312 | 0.414 | Crown Law Office - capital expenditure | 0.841 | 0.1% |
| 0.751 | 1.039 | 2.196 | 1.196 | Judicial review costs | 1.196 | 0.1% |
| 0.000 | 0.000 | 0.000 | 1.072 | Consumer powerswitch website | 1.250 | 0.1% |
| 0.425 | 0.658 | 0.480 | 0.425 | Contribution for foreshore and seabed costs | 1.568 | 0.1% |
| 0.000 | 0.000 | 0.000 | 1.709 | Disputes resolution scheme for financial services | 1.694 | 0.1% |
| 1.518 | 1.831 | 1.700 | 2.200 | Personal property protection rights costs | 1.700 | 0.1% |
| 1.656 | 1.399 | 1.604 | 1.662 | Crime prevention and community safety | 1.883 | 0.1% |
| 0.000 | 0.000 | 0.000 | 1.963 | Impairment of offender levy | 1.974 | 0.2% |
| 2.151 | 2.282 | 2.221 | 2.281 | Product safety compliance and enforcement | 2.243 | 0.2% |
| 0.000 | 0.000 | 1.173 | 2.783 | Victims' services | 2.849 | 0.2% |
| 0.000 | 2.810 | 0.000 | 0.000 | Provision of electoral broadcasting | 2.855 | 0.2% |
| 1.740 | 2.516 | 3.412 | 2.972 | Exercise of principal law officer functions | 2.938 | 0.2% |
| 2.539 | 3.367 | 3.329 | 3.329 | Conduct of criminal appeals | 3.329 | 0.3% |
| 2.662 | 3.420 | 3.380 | 3.460 | Witness fees and expenses | 3.460 | 0.3% |
| 3.477 | 3.639 | 3.762 | 3.671 | Policy advice and information on consumer issues | 3.565 | 0.3% |
| 3.637 | 3.276 | 3.978 | 4.328 | Medical and other professional services | 3.978 | 0.3% |
| 5.390 | 4.842 | 4.800 | 4.723 | Advice from the Law Commission | 4.120 | 0.3% |
| 4.596 | 4.215 | 4.313 | 4.406 | Coroners salaries and allowances | 4.443 | 0.3% |
| 4.500 | 4.500 | 4.500 | 4.500 | Provision of protective fiduciary services | 4.500 | 0.3% |
| 0.846 | 1.039 | 1.662 | 2.927 | Tribunal members fees and expenses | 4.698 | 0.4% |
| 5.052 | 5.002 | 5.063 | 5.063 | Abortion Supervisory Committee - consultants fees | 5.063 | 0.4% |
| 5.446 | 6.258 | 6.363 | 6.367 | Victim support to victims of crime | 6.372 | 0.5% |
| 6.792 | 7.278 | 7.721 | 7.671 | Coroner-directed post-mortems | 7.671 | 0.6% |
| 6.509 | 7.366 | 7.500 | 8.000 | Youth Court professional fees | 8.000 | 0.6% |
| 5.101 | 5.271 | 5.864 | 10.451 | Sector leadership and support | 8.137 | 0.6% |
| 7.950 | 7.905 | 7.358 | 7.607 | Crime prevention and community safety | 8.340 | 0.6% |
| 0.000 | 0.000 | 0.400 | 3.600 | Admin assistance for foreshore and seabed | 8.400 | 0.6% |
| 9.125 | 8.839 | 9.250 | 9.250 | CYPF's professional services | 9.250 | 0.7% |
| 9.618 | 9.402 | 10.415 | 10.519 | Waitangi Tribunal services | 10.017 | 0.8% |
| 0.000 | 0.000 | 0.000 | 0.000 | Community law centres | 10.090 | 0.8% |
| 0.000 | 2.165 | 7.400 | 9.890 | Public Defence Service | 14.388 | 1.1% |
| 5.764 | 6.215 | 12.926 | 13.918 | Domestic violence professional services | 16.250 | 1.3% |
| 14.947 | 16.274 | 18.156 | 16.693 | Equity promotion and protection services | 16.718 | 1.3% |
| 18.765 | 17.952 | 26.598 | 23.207 | Administration of Legal Services Agency | 18.457 | 1.4% |
| 0.000 | 18.473 | 12.559 | 19.635 | Producing and maintaining electoral rolls | 21.381 | 1.6% |
| 19.599 | 20.409 | 22.900 | 22.900 | Legal advice and representation | 22.900 | 1.8% |
| 24.963 | 28.477 | 28.507 | 26.464 | Policy advice | 29.270 | 2.3% |
| 9.323 | 25.010 | 7.229 | 17.199 | Services from the Electoral Commission | 35.860 | 2.8% |
| 31.511 | 37.930 | 43.339 | 48.038 | Family Court professional services | 46.838 | 3.6% |
| 34.683 | 37.048 | 39.542 | 47.441 | Conduct of crown prosecutions | 48.196 | 3.7% |
| 68.886 | -10.424 | 85.179 | 72.815 | Impairment of fines receivable | 62.754 | 4.8% |
| 55.067 | 58.213 | 62.559 | 66.917 | Higher Court services | 67.948 | 5.2% |
| 62.725 | 63.103 | 68.202 | 69.079 | Enforcement of fines and civil debts | 73.964 | 5.7% |
| 75.963 | 77.497 | 78.523 | 76.920 | Specialist courts, tribunals & authorities services | 77.423 | 6.0% |
| 665.861 | 121.773 | 119.050 | 63.316 | Ministry of Justice - capital expenditure | 90.165 | 6.9% |
| 107.747 | 100.674 | 103.570 | 105.382 | Judges' salaries and allowances | 105.327 | 8.1% |
| 107.589 | 130.918 | 150.866 | 166.000 | Legal Aid, incl impairment of debt | 204.245 | 15.7% |
| 172.188 | 184.286 | 192.967 | 194.176 | District Court services | 208.164 | 16.0% |
|   |   |   |   |   |   |   |
| 1,655.00 | 1,130.90 | 1,194.90 | 1,197.10 | Totals: | 1,298.10 | 100.0% |
You can get back to the main page that summarises all government spending here >> 
Sources:
Attorney-General: http://treasury.govt.nz/budget/2011/estimates/est11attgen.pdf
Consumer Affairs: http://treasury.govt.nz/budget/2011/estimates/est11consum.pdf
Courts: http://treasury.govt.nz/budget/2011/estimates/est11courts.pdf
Justice: http://treasury.govt.nz/budget/2011/estimates/est11just.pdf