Budget 2011 - Law & Order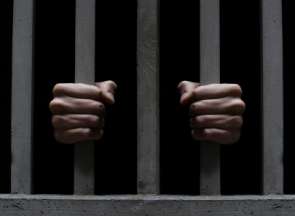 This table outlines the New Zealand Government's planned law and order spending for the 2011/12 budget year.
Actual spending for the previous four years is on the left and includes, for the sake of comparison, the previous Labour Government's final spending in 2008.
The numbers are drawn together from the Vote Police, Vote Corrections, and Vote Serious Fraud.
Links to the primary sources used, from Treasury's website, can be found at the bottom of the page.
Please note that some of the allocation titles have been shortened for the sake of space.
Figures for each allocation are in millions of NZ$.
| | | | | | | |
| --- | --- | --- | --- | --- | --- | --- |
| Actual 2007/08 | Actual 2008/09 | Actual 2009/10 | Forecast 2010/11 | Law & Order: | Budget 2011/12 | % |
| NZ$m | NZ$m | NZ$m | NZ$m |   | NZ$m |   |
| 0.000 | 49.398 | 58.301 | 0.000 | Mgmt of Third Party Custodial Services | 0.000 | 0.0% |
| 45.151 | 10.566 | 11.006 | 0.000 | Prisoner Employment | 0.000 | 0.0% |
| 1.675 | 2.047 | 0.000 | 0.000 | Service Purchasing and Monitoring | 0.000 | 0.0% |
| 0.092 | 0.002 | 0.788 | 0.000 | Civil Forfeiture of Criminal Assets | 0.000 | 0.0% |
| 0.000 | 3.000 | 4.000 | 1.757 | Telecommunications Interception Capability | 0.000 | 0.0% |
| 0.000 | 0.000 | 0.010 | 0.010 | Compensation for Confiscated Firearms | 0.010 | 0.0% |
| 0.000 | 0.100 | 0.100 | 0.100 | United Nations Drug Control Programme | 0.100 | 0.0% |
| 0.042 | 0.745 | 0.050 | 0.722 | Serious Fraud Office - Capital Expenditure | 0.378 | 0.0% |
| 2.668 | 2.576 | 3.126 | 3.151 | Policy Advice and Ministerial Servicing | 3.173 | 0.1% |
| 4.652 | 0.000 | 1.000 | 5.067 | Policy Advice and Ministerial Services | 5.129 | 0.2% |
| 11.457 | 4.859 | 5.024 | 24.956 | Prisoner Transportation and Supervison | 8.855 | 0.3% |
| 4.965 | 5.649 | 6.682 | 11.063 | Complex or Serious Fraud | 12.343 | 0.4% |
| 47.930 | 49.746 | 59.852 | 66.090 | Services to the Judiciary & Parole Board | 57.005 | 1.9% |
| 90.718 | 99.383 | 99.812 | 99.429 | Crime Prevention Services & Maintenance of Public Order | 109.456 | 3.7% |
| 93.508 | 103.132 | 105.362 | 109.522 | Case Resolution and Support to Judicial Process | 110.901 | 3.7% |
| 90.573 | 98.894 | 106.345 | 111.109 | General Crime Prevention Services | 111.792 | 3.7% |
| 111.797 | 115.775 | 97.097 | 129.820 | New Zealand Police - Capital Expenditure | 127.914 | 4.3% |
| 57.201 | 58.638 | 65.162 | 137.053 | Rehabilitation and Reintegrative Services | 140.820 | 4.7% |
| 128.652 | 131.605 | 268.129 | 177.011 | Custody of Remand Prisoners | 177.265 | 5.9% |
| 90.549 | 137.869 | 147.683 | 203.798 | Department of Corrections - Capital Expenditure | 187.746 | 6.3% |
| 105.733 | 130.396 | 170.701 | 195.490 | Sentences and Orders Served in the Community | 199.648 | 6.7% |
| 257.032 | 276.307 | 290.671 | 297.052 | Road Safety Program | 298.455 | 10.0% |
| 346.235 | 380.424 | 388.093 | 406.251 | Investigations | 401.256 | 13.5% |
| 365.719 | 408.725 | 423.801 | 457.370 | Police Primary Response Management | 445.710 | 14.9% |
| 521.598 | 515.779 | 545.808 | 572.430 | Custody of Sentenced Prisoners | 584.101 | 19.6% |
|   |   |   |   |   |   |   |
| 2,377.90 | 2,585.60 | 2,858.60 | 3,007.30 | Totals: | $2,982.10 | 100.0% |
You can get back to the main page that summarises all government spending here >>
Sources:
Police: http://treasury.govt.nz/budget/2011/estimates/est11police.pdf
Corrections: http://treasury.govt.nz/budget/2011/estimates/est11corr.pdf
Serious Fraud: http://treasury.govt.nz/budget/2011/estimates/est11serfra.pdf