Graeme Hart, New Zealand's most indebted man, looks to load up another US$5 billion to fuel Graham Packaging acquisition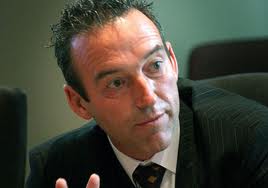 By Gareth Vaughan
Graeme Hart's packaging empire, Reynolds Group Holdings, which already has US$12.78 billion (NZ$15.86 billion) of borrowings, plans to borrow up to another US$5 billion (NZ$6.2 billion) to fund the acquisition of the York, Pennsylvania based plastic container maker Graham Packaging Company Inc.
Hart has offered US$25 a share - or about US$4.5 billion including debt - for Graham Packaging, which is controlled by private equity group Blackstone and has about US$2.8 billion of debt. Hart's offer tops a rival one from Silgan Holdings Inc, although it can still counter with a new bid. Reynolds says it has financing in place for its offer, and associated transaction costs, including new indebtedness of up to US$5 billion and existing cash on hand. Law firm Rigrodsky & Long has threatened to sue Graham Packaging's directors, currently supporting Hart's offer, over their earlier agreement to a US$4.1 billion offer from Silgan Holdings.
Bloomberg reports that Hart's bid is for the equivalent of nearly nine times Graham Packaging's earnings before interest, tax, depreciation and amortisation (ebitda) over the past 12 months, which means that if the offer succeeds, it'll be the highest multiple paid for a publicly traded US firm in the paper and plastic container industry since 2002. Bloomberg also says arbitrageurs are betting that the ultimate buyer will have to pay even more.
Graham Packaging's latest available annual report shows total assets of US$2.1 billion as of December 31, 2009 and an equity deficit of US$763.1 million. For the 2010 year, Graham Packaging recorded a net loss of US$28.6 million on revenue of US$2.5 billion. It had net interest expenses of US$184.9 million and retired US$222 million of debt during 2010.
Private equity speak
In documentation released on the deal, littered with private equity financial speak such as "proforma adjusted", "run rate" and "LTM" or latest 12 months, Reynolds says the Graham Packaging acquisition would take its leverage ratio up about 0.5 times to 6 times its proforma adjusted ebitda of US$2.1 billion. As of March 31, the group had total debt of US$12.782 billion, or just over 5.5 times proforma adjusted ebitda, and cash of US$1.182 billion.
Reynolds' debt includes senior secured term loans, senior secured and unsecured notes and subordinated notes.
Reynolds said its reported LTM first quarter 2011 revenue increased by 30% to US$7.734 billion, which includes inter-company sales between Reynolds and Pactiv. The latter, the Chicago-based maker of hefty trash bags, was bought by Hart for about US$6 billion last year.
Blackstone, which now owns 61% of Graham Packaging, was forced to cut an initial public offering of the business in half in February last year, reducing the price and dropping its portion of the sale. It was at least the fourth attempt by Blackstone to sell the company since completing the acquisition in 1998, according to Bloomberg. Graham's shares sold in the IPO went for US$10 each, less than its original range of US$14 to US$16 apiece. Shareholders prior to the IPO, including Blackstone, paid an average of US$7.30 a share. The float raised just US$167 million compared with plans for about US$350 million.
Total equity of just US$107.2 million
Reynolds' unaudited accounts show that as of March 31 it had US$16.9 billion in total assets, of which US$8.96 billion were intangibles such as goodwill (US$4.3 billion), customer relationships (US$1.7 billion), trademarks (US$2.4 billion), and technology and software (US$298.6 million). Reynolds had US$16.793 billion of total liabilities including borrowings of US$12.547 billion. This left net assets, or total equity, of just US$107.2 million, down from US$276.8 million at December 31 last year.
In the three months to March Reynolds lost US$46.7 million, up from a loss of US$37.3 million in the same period of last year. Although gross profit – revenue minus cost of sales – rose to US$450 million from almost US$247 million, net financial expenses rose US$148.9 million to US$279.9 million, and general and administrative expenses climbed by US$51.2 million to US$146.6 million.
Global coverage
Reynolds Group Holdings, whose operations stretch around the world, includes SIG which is the world's second biggest maker (after Sweden's Tetra Laval) of aseptic beverage carton packaging that allows the likes of juice, milk, soups and sauces to be stored for extended periods without refrigeration, Reynolds Consumer Products which is the dominant US maker of foil, wraps and bags used for food storage and preparation, and Closures, the leading global provider of plastic bottle caps used for soft drinks and bottled water. It also incorporates Evergreen, formed through Hart's acquisition of the United States domiciled Evergreen Packaging and Blue Ridge Paper Products in 2007, and Pactiv.
Hart started assembling his packaging empire after completing his NZ$3.3 billion Carter Holt Harvey acquisition and delisting that company from the NZX in 2006. A wave of acquisitions worth billions of dollars have followed including those of Switzerland's SIG Combibloc, Alcoa's packaging and consumer business and Evergreen.
Hart's personal fortune is estimated at US$5.5 billion by Forbes placing him 185th on the magazine's billionaires list this year.
Standard & Poor's has a B+ junk grade credit rating on Reynolds. S&P says this reflects "a strong business risk profile as one of the world's premier packaging companies, a highly leveraged financial risk profile, and very aggressive financial policies."
This article was first published in our email for paid subscribers this morning. See here for more details and to subscribe.