Half-year profit at UDC, the country's biggest finance company, surges almost threefold to NZ$9.139 million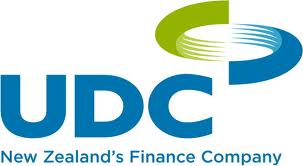 By Gareth Vaughan
UDC, the country's biggest finance company, has recorded a near threefold rise in half-year profit as provisions for credit impairment more than halved.
An asset finance provider for plant, equipment and vehicles and a subsidiary of ANZ, UDC's profit after income tax rose to NZ$9.139 million in the six months to March 31, or by NZ$5.592 million, from just NZ$3.547 million in the same period of the previous year.
UDC's provision for credit impairment fell by NZ$7.071 million to NZ$6.639 million from NZ$13.710 million. Operating income rose NZ$324,000 to NZ$35.067 million with net interest income up NZ$277,000 to NZ$34.585 million. Operating expenses fell NZ$598,000 to NZ$15.332 million. See UDC's full financial statements here.
UDC is now chaired by independent director Stuart  McLauchlan, a Dunedin accountant and South Canterbury Finance independent director after recently bringing itself into line with the Reserve Bank's non-bank deposit taker regulations.  McLauchlan replaced Graham Turley, ANZ's commercial banking head, as UDC's chairman although Turley remains on the board.
The lender had NZ$1.59 billion worth of secured debenture stock on issue at March 31, up from NZ$1.37 billion at September 30 last year. Of an NZ$800 million credit facility available on demand from parent ANZ, NZ$225 million is currently drawn down. Loans and advances rose NZ$22.35 million over the six months to March to reach NZ$1.991 billion.
In contrast to the big fall in UDC's credit impairment provision, the firm's past due assets rose by NZ$68.37 million to NZ$196.017 million at March 31 from NZ$127.64 million at September 30, or to 8.47% of gross loans outstanding from 5.55%.
Total assets rose NZ$50.9 million, in the six months from September, to NZ$2.178 billion at March 31. Total liabilities increased NZ$41.8 million over the same period to NZ$1.919 billion leaving total equity up NZ$9.1 million at NZ$259.2 million.
UDC's total cash and cash equivalents rose NZ$26 million to NZ$161.58 million.
The strong rise in half-year profit follows on from UDC's profit after tax for the year to September 30, 2010, which jumped nearly seven-fold to NZ$18.2 million after a big fall in credit impairments.
This article was first published in our email for paid subscribers this morning. See here for more details and to subscribe.