'Outstanding and fearless' CEO Ralph Norris to quit ASB's parent CBA in November; To be succeeded by Ian Narev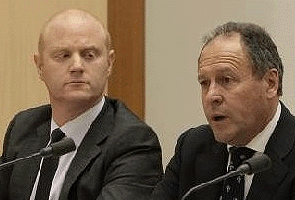 New Zealander Ralph Norris, the former CEO of both ASB and Air New Zealand, will retire as CEO of ASB's parent Commonwealth Bank of Australia in November. He'll be succeeded by fellow New Zealander and current CBA executive Ian Narev, formerly head of McKinsey & Co's New Zealand operations.
Norris has led CBA, Australia's biggest mortgage lender, for six years.  He was Australia's highest paid bank boss last year with a total pay package of A$16.2 million.
"Ralph has put the group in a strong financial and market position that has delivered the best returns to shareholders of all the major banks for the last five years," CBA chairman David Turner said.
"Both Ralph and the board felt this was the right time to appoint the next CEO. On behalf of the board I want to thank Ralph for being an outstanding and fearless chief executive who has made a real contribution, not just to banking but to the Australian and New Zealand communities."
Narev, 44, has been with CBA since May 2007 and is currently the bank's group executive for business and private banking, a role he has held since January 2009. Narev is a director of ASB and Sovereign Insurance and has an undergraduate degree in English and Law from the University of Auckland, and Masters of Law degrees from Cambridge University and New York University. See more in CBA's statement here.