Kiwibank says rivals not promoting ease of bank customer switching because they'd lose customers to it if they did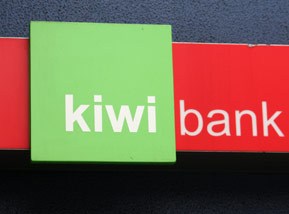 By Gareth Vaughan
A new system put in place last December to make it easier for customers to change banks has so far not led to a noticeable rise in customers switching if the experiences of Kiwibank and TSB Bank, probably the two most likely beneficiaries, are anything to go by.
The new system, overseen by Payments NZ which is owned by ANZ, Westpac, ASB, BNZ, Kiwibank, HSBC, TSB and Citibank, means customers merely need to notify the bank they want to take their business to, fill out a form and sign it, and their old bank will then hand over all their details, including any direct debit payments, to the new bank which gives them a new account number.
 Moving automatic payments and direct debits previously required both assistance of the customer's new bank and cooperation from the bank being dumped. The changes were an attempt to simplify the traditionally headache inducing concept of switching banks.
Kiwibank spokesman Bruce Thompson told interest.co.nz the state owned bank had seen a small pick up in the number of customers transferring across from other banks. But he said it was hard to know whether they were going to join Kiwibank anyway or whether they were enticed by the simplified process. Kiwibank is now running an 'operation easy switch' campaign as it strives to promote the simplicity of switching banks and entice new customers.
TSB deputy chief executive Charles Duke said TSB, which has topped the Roy Morgan customer service satisfaction survey for 11 years in a row, hadn't registered any noticeable change in the numbers of customers switching.
"We have seen an improvement in the process, less errors and quicker turnaround," Duke told interest.co.nz. "However, we have not registered any noticeable change in the numbers of customers actually doing so. We have always processed more customers moving to TSB than moving from TSB."
'Kiwibank the natural beneficiary'
Thompson said probably part of the reason other banks weren't promoting the simplified bank switching, was because Kiwibank would be perceived as the natural beneficiary.
"So in other words, we've got a vested interest and an advantage from an easier switching regime because it's us that they will probably switch to," Thompson said. "Now, sure, some people may switch away from us. But it's that great passive audience who said we'd like to switch to Kiwibank. Now we're essentially saying it's easy. Just give us your account number, we'll do the rest."
He said Kiwibank's surveys, since it opened for business in March 2002, had shown people wanted to join Kiwibank but believed it was too hard, particularly those with complex automatic payments and direct debits. But the new regime, as word of mouth spread, should increase customer churn between banks.
"In a similar way as switching between power companies, although that's done on price, ours we believe will be done on choice and that's why Kiwibank is now actively promoting it," said Thompson.
Kiwibank now has about 750,000 customers with growth having slowed over the past couple of years, he added, although earlier customers were bringing more of their business to Kiwibank as its services expanded.
Kiwibank 'not advocating bank account number portability'
Thompson, did however, back away from comments Kiwibank's CEO Paul Brock made to interest.co.nz last year when Brock said he'd "love to" see bank account number portability introduced and it should be "on the radar in the medium-term." This comes after a report in Australia by ex-Reserve Bank of Australia Governor Bernie Fraser this week which dismissed account number portability as a "deceptively simple concept."
Fraser said account number portability would be a "massively expensive undertaking" that would be "akin to taking a gold sledge hammer to crack what is really quite a small nut in the broader scheme of competition and account switching."
"We never have strongly advocated portability," Thompson said. "What we have advocated was a programme to make  it easier to switch banks and there is one in place now."
He said portability wasn't an issue in the same way as telephone number portability because although people know their phone numbers, they don't know their bank account numbers.
"It would be very expensive and very complex to actually work out a way for you to take your numbers with you," Thompson added.
And speaking after the release of Kiwibank's annual results today, Brock said it had taken a few months for the changes to bank switching to bed in, but he didn't think a lot more could be done now to make it easier. He also said Kiwibank had been focusing on making it easier for potential customers to move their home loan across to Kiwibank from other banks.
TSB 'keen to help'
TSB's Duke said his bank was always keen to do whatever it could to improve services, and make things simpler for both existing and potential customers.
"As noted in the (Fraser) report, and it applies to New Zealand as well, it would be a huge job to invoke account number portability for many of the reasons noted in the report. The absence of an absolutely unique number being but one key issue," said Duke.
He noted that every bank's systems are based on the current BIN (Bank Identification Number) which is BB-bbbb-0AAAAAX-SSS.
"BB=Bank number, bbbb=Branch number, 0=0, AAAAA=account number, X=check digit, and SSS=account suffix. The BIN is the BB-bbbb portion. Even in New Zealand some banks run SSS and some SS as a suffix which causes confusion. Transaction process and routing is done somewhat akin to a web URL except from left to right, rather than right to left," Duke said.
Banks generate reports based on the BIN for both internal and external, such as regulatory, purposes, he added.
"All would have to change. I can only imagine the volume of effort required."
The introduction of phone number portability, both for landlines and mobile phones, was introduced on April 1, 2007. This means customers switching between phone service providers can keep their existing number when they move. According to the Telecommunications Carriers Forum, whose members include all the major telcos, the move was the culmination of three years of intensive work by the industry, costing about NZ$100 million.
Duke estimates introducing bank number portability would be similar but on a "far greater scale."
Australia to follow New Zealand lead
Fraser's report does note that several countries, including New Zealand, the Netherlands and Britain, have established formal arrangements to assist customers to switch from one bank to another. He says data on the usage of these schemes is, however, limited with data from the European Commission in 2009 suggesting a switching rate across the European Union of around 9% over the two previous years.
Instead of account number portability, Fraser has recommended a system similar to New Zealand's to enable customers to switch banks more easily, which has been endorsed by Treasurer Wayne Swan.
Meanwhile, Payments NZ CEO Steve Nichols said a review was recently done on how the new customer switching process was working. The main outcome of this, Nichols said, was the introduction of a standard industry form to be used by participating banks for efficiency and to help deliver a "seamless experience" for customers.
Payments NZ hasn't been involved in any work on bank account number portability.
This article was first published in our email for paid subscribers this morning. See here for more details and to subscribe.