PM Key says raising the retirement age not straightforward, as 65 a legitimate age for manual workers, while desk workers could go further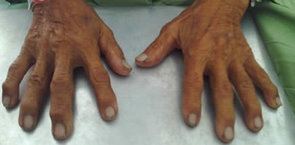 Raising the retirement age is not as straightforward as Retirement Commissioner Dianna Crossan is saying, as it would be harder for workers in manual jobs to keep working past 65, Prime Minister John Key says.
Key was replying to renewed criticism from Crossan in the last week that politicians were not doing enough to tackle the issue of an aging population. Crossan is calling for the retirement age to be raised by two months a year from 65 to 67 between 2020 and 2033, a policy Key, and Opposition leader Phil Goff, have repeatedly argued against. See Amanda Morrall's article last week on Crossan's criticisms.
Speaking on TVNZ's Breakfast programme this morning, Key said raising the age wasn't a straightforward exercise.
"If you're in a desk job, it might be imminently possible that you could work to 66 or 67, and in fact, one in four people do work aged over 65 in some form or another – part time or full time," Key said.
"But actually, if you're in a manual job, by the time you get to 65, that probably is a very legitimate age to retire. So it's  not quite as straightforward as saying across the board the age is just going up," he said.
Asked whether National would look at look at these issues if re-elected, Key said he was comfortable with the current policy settings. However, there were a lot of other issues needed to be addressed in terms of an aging population, he said.
"What she [Crossan] doesn't talk about is health. So OK, pensions cost a few billion, health costs NZ$14.5 billion and what happens is, as we get older, we consume more healthcare costs," Key said.
"So what [Health Minister] Tony Ryall has done is move a lot of front-line services – more nurses, more doctors, more pharmaceuticals, a lot less in bureaucracy – so that we can actually produce much better results there. There're a lot of gains to be made there – not necessarily just raising the age," he said.
See Alex Tarrant's December 2010 article on the Retirement Commission's recommendations.
In December 2010, the Retirement Commission made 17 recommendations which it thought should be made to New Zealand's pension scheme, including raising the retirement age by two months a year from 2020 until it reached 67 in 2033.
In parallel to that, the Commission argued a transitional means-tested pension should be introduced for those aged 65 unable to support themselves financially.