High Court more than halves huge costs awarded to 5 ex-Feltex directors after Registrar of Companies appeal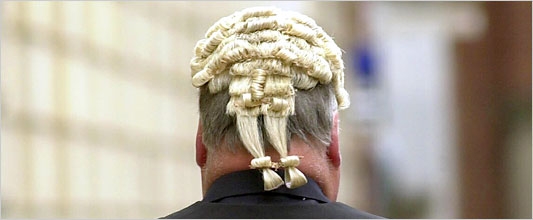 By Gareth Vaughan
Registrar of Companies Neville Harris has succeeded in more than halving the near NZ$1 million of costs awarded to five former Feltex Carpets directors, after his criminal case against them was thrown out by a District Court judge.
Although deciding not to appeal the dismissal of his case by Judge Jan Doogue, Harris did appeal the awarding of NZ$952,111 of costs to the five - former Feltex chairman Tim Saunders, ex-CEO Peter Thomas, and former directors John Hagen, Michael Feeney and Peter Hunter.
The high profile Feltex case was taken by Harris over an undisclosed banking covenant breach. Judge Doogue ruled the directors took all reasonable steps to comply with the rules and blamed Feltex's auditor Ernst & Young for the breach and classification of about NZ$100 million of debt as non-current when it should have been classified as current, meaning it was due for repayment within 12 months. According to a Securities Commission report, this left Feltex in breach of stock exchange continuous disclosure rules for 10 months.
Interest.co.nz has learned that in a High Court judgment, Justice Raynor Asher has quashed the awarding of NZ$848,020 in costs to the Feltex five. Instead, he says the five men on the board when Feltex was tipped into receivership by an exasperated ANZ Banking Group striving to recoup A$119.5 million in September 2006, will receive costs of NZ$325,000 plus disbursements as awarded by Judge Doogue, of NZ$104,091.
That means the five will get NZ$429,091 from the taxpayers' pocket to help cover the NZ$1,360,506 spent on their defence instead of NZ$952,111. That's a drop of NZ$523,020.
Costs 'clearly too high & no expenses spared defence'
Justice Asher ruled that the original cost award "was clearly too high."
"The two-thirds of full costs involved an inadequate recognition of the fact that this was a prosecution that the Judge found it was open for the Registrar to bring. There were none of the factors that would justify an exceptionally high award like bad faith, the bringing of a case that clearly could not succeed, or misconduct at trial."
The sum of NZ$325,000 to be paid towards the costs of the directors' defence is "just and reasonable," Justice Asher says, noting it's still more than twice the Crown's NZ$144,000 solicitor/counsel costs and near the highest possible comparable costs for a High Court civil trial of NZ$369,350.
"The decisions of the directors to obtain representation at a top level is not criticised by the Crown," Justice Asher said. "But they needed to be recognised for what they were, costs arising from a no-expenses spared approach to the defence."
The case, under the Financial Reporting Act, alleged the directors each breached the Act because Feltex's unaudited interim financial statements for the half-year to December 31, 2005 didn't correctly state the "current" status of the ANZ loan facility, or disclose that terms of that lending had been breached by Feltex. Although the directors acknowledged they had breached the law, the Act provided a defence if the directors could prove they took all reasonable steps to comply. Judge Doogue decided they had established this defence, and acquitted them, noting the five were "all honest men who had conducted themselves at all times with unimpeachable integrity."
More than eight times the Crown's costs
Justice Asher noted that the directors' NZ$1,211,804 of lawyers' costs were more than eight times the Crown's NZ$144,000 costs. The directors had sought their full NZ$1,360,506 total costs, including NZ$148,701.79 of disbursements. Justice Asher said the Crown's fees, based on the standard Crown rate of NZ$192 per hour, were well below market rates for the quality of lawyer that appeared. There were two counsel representing Harris as opposed to five representing the defendants including Queens Counsels Alan Galbraith and Paul Davison.
Arguing on Harris' behalf Meredith Connell partner and crown solicitor Simon Moore said the costs award would have a significant inhibiting effect in that regulators would be deterred from taking proper cases in the face of well resourced defendants who appeared to have breached "strict liability offense provisions." In a "vigorous" response Galbraith said courts had been particularly reluctant to interfere with the exercise of discretion on costs.
Feltex liquidator McDonald Vague said earlier this year ANZ, owed A$119.5 million plus accruing interest and charges at the time of receivership, would ultimately be left NZ$15.6 million out of pocket after the receivership conducted by McGrathNicol, which included the sale of Feltex to Australian rival Godfrey Hirst in October 2006.
The news is worse for Feltex shareholders, however, who bought shares at NZ$1.70 each in Feltex's NZ$254 million June 2004 initial public offering and have lost the lot. See more here.
In May McDonald Vague settled its own claim, potentially for tens of millions of dollars, against the same five former Feltex directors just days before a High Court trial was due to begin. In a statement of claim McDonald Vague said the five remained "partly culpable" for Feltex's failure to disclose the breach of its ANZ loans despite being cleared of the Registrar of Companies charges. The liquidator's claims under the Companies Act also alleged, among other things, that the directors - as significant Feltex shareholders -  put their own interests ahead of the interests of the company itself and its creditors. McDonald Vague also maintained Feltex was "balance sheet insolvent" from October 25, 2005 until its September 2006 demise.
The five directors denied the liquidator's claims and the terms of the settlement were confidential and was reached without any admission of liability by the directors. McDonald Vague said it had to secure "significant" private funding for its litigation because ANZ wasn't prepared to pay.
This article was first published in our email for paid subscribers this morning. See here for more details and to subscribe.