BusinessDesk: US looks cautiously optimistic, but Europe and Mideast are decidedly dodgy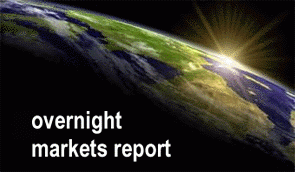 A better-than-expected gain in US consumer confidence, climbing to the highest level in eight months in December, bolstered optimism about the American economic recovery. However, a drop in home prices tempered the mood.
The Conference Board's index of consumer confidence rose to 64.5 this month from 55.2 in November. That exceeded economists' expectations for a reading of 58.3, according to Reuters.
"It suggests there is some real improvement in the economy. Consumer confidence really boils down to how people feel about the labour market," Mark Vitner, a senior economist at Wells Fargo Securities in Charlotte, North Carolina, told Reuters.
In afternoon trading in New York, the Dow Jones Industrial Average gained 0.17 percent, the Standard & Poor's 500 Index advanced 0.19 percent and the Nasdaq Composite Index rose 0.39 percent. Trading volumes were thin with many traders on holiday until the new year.
Reminding investors of the challenges ahead was an S&P/Case Shiller report that house prices in the year ended October dropped a bigger-than-forecast 3.4 percent in 20 major metropolitan areas. The Dallas Federal Reserve also said manufacturing in its region weakened in December.
Also weighing on sentiment was Sears Holdings. The stock dropped 24 percent after the retailer said it will close as many as 120 Kmart and Sears full-line stores amid a larger-than-expected slump in sales.
Same-store sales fell 5.2 percent in the eight weeks ended December 25, Sears said today.
"Results were much worse than anticipated," Gary Balter, an analyst with Credit Suisse Group in New York, told Bloomberg News.
Still, by and large the mood is cautiously optimistic. Doug Roberts, chief investment strategist at Channel Capital Research.com in Shrewsbury, New Jersey, told Reuters stocks were likely to edge higher into the end of the year.
"We'll probably have a slight drift upwards but there's not a lot of volume," he said. "In the absence of any bad news we could see a drift up over the next four days".
In Europe, the Stoxx 600 Index ended the day with a gain of less than 0.1 percent. While German and French markets were open, London remained closed for a second day.
German bonds rose, pushing the rate on two-year notes to less than 0.2 percent for the first time since Bloomberg began collecting the data in 1990, after International Monetary Fund managing director Christine Lagarde said the world economy was in danger because of Europe's financial crisis.
Investors will eye Italy as the debt-laden nation is preparing to auction as much as 20 billion euros of debt in the next two days.
"The auction will be quite a big event," Alessandro Giansanti, a senior rates strategist at ING Groep in Amsterdam, told Bloomberg News. "It will continue to drive Italian yields higher and will have an effect on bunds with a flight to quality."
Meanwhile, oil sustained its recent climb amid concern about a disruption of supply amid reports that Iran would block shipments through the Strait of Hormuz.
Crude oil for February delivery advanced 1.4 percent to US$101.07 a barrel at 1pm on the New York Mercantile Exchange.
(BusinessDesk)