BusinessDesk: With CDS insurance, hedge funds would rather Greece defaults than agree a haircut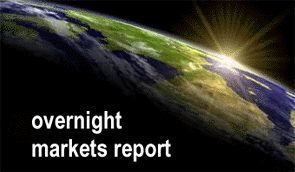 Equities in Europe and on Wall Street advanced, and so did commodities, as data showing China's import growth last month eased to the lowest level in two years fuelled expectations of monetary easing in the world's second-largest economy.
The US earnings season unofficially kicked off with Alcoa's results. Shares of the aluminum maker rose today after posting revenue that surpassed expectations, already tempered late last week, after the market closed yesterday.
Commodities including gold, silver and copper advanced, along with resource stocks.
"Materials have been one of the weaker areas, so values are quite extraordinary if you believe the recovery is going to drive prices higher," Robert Lutts, president of Cabot Money Management in Salem, Massachusetts, told Reuters.
In afternoon trading in New York, the Dow Jones Industrial Average climbed 0.69 percent, while the Standard & Poor's 500 Index rose 0.96 percent and the Nasdaq Composite Index gained 0.94 percent. In Europe, the Stoxx 600 Index finished the day with a 1.8 percent gain.
The S&P 500 has ended the earnings season higher 75 percent of the time when Alcoa shares gain in the session after reporting its results, Bloomberg News reported, citing a Bespoke Investment Group study of 34 quarters going back to 2003.
Investors' expectations for corporate results have certainly been lowered in the past few months as the struggle to combat Europe's fiscal crisis remains a threat to growth worldwide.
"Earnings don't have to knock the ball out of the park to push equities higher," Jack Ablin, chief investment officer at Chicago-based Harris Private Bank, told Bloomberg. "Expectations are low. If earnings growth can just hold the line on margins, we'll have a successful year in stocks."
Some have clearly been impacted by concern about the global economic outlook. Shares of Tiffany tanked after the luxury jewelry retailer slashed its annual earnings forecast because of disappointing sales growth. Sales in November and December rose about 7 percent, down from 11 percent in the same period a year earlier.
Wall Street's biggest firms such as Credit Suisse Group are considering freezing compensation levels for some junior bankers, Bloomberg reported, citing people familiar with the deliberations.
In Europe, Chancellor Angela Merkel and International Monetary Fund Managing Director Christine Lagarde will meet in Berlin tonight amid intensifying pressure to complete a Greek debt swap that will give the struggling nation access to a second bail-out package.
However, hedge funds are dragging their feet as they either prefer letting Greece default, which would trigger the credit insurance they have bought, or hope to get paid out in full if enough others sign up, according to Reuters.
"The play is purely 'they'll be forced to pay me'. Greece will want to avoid a wider default, so if it managed to restructure 80 percent of the deal and pay the rest that's still better," Gabriel Sterne at securities firm Exotix told Reuters.
(BusinessDesk)