Non-operating NZ subsidiary of stricken Aussie firm Hastie Group also in receivership and owes parent about NZ$6.4m; But NZ operating companies not in receivership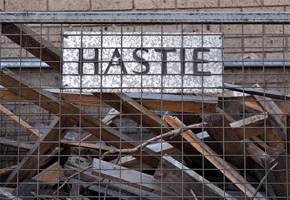 Hastie Holdings (NZ) Ltd, the non-operating New Zealand holding company of Australia's Hastie Group, which collapsed into receivership on the weekend amid allegations of a A$20 million ''accounting irregularity'' and owing A$500 million to banks, has also been placed in receivership and owes its Aussie parent about NZ$6.4 million.
However, the group's individual New Zealand business units - Aquaheat Industries Ltd, Hastie New Zealand Ltd and Hastie Services Ltd - aren't in receivership and are continuing to operate.
McGrathNicol partners Andrew Grenfell and William Black have been appointed receivers and managers of Hastie Holdings (NZ) Ltd. The group makes and installs commercial and industrial air conditioning and refrigeration products. Aquaheat Industries Ltd, Hastie New Zealand Ltd and Hastie Services Ltd are being operated on a "business as usual basis," Grenfell and Black say.
According to the Sydney Morning Herald, Australia's big four banks are facing write-downs of nearly A$250 million following Hastie Group's collapse into receivership. ANZ is the lead lender in a consortium of banks that includes ASB's parent Commonwealth Bank of Australia, BNZ's parent National Australia Bank, Westpac, Bank of Scotland, Ulster Bank, HSBC Australia and HSBC Middle East. The SMH says the banking syndicate is owed about A$500 million.
Financial statements filed to the New Zealand Companies Office by Hastie Holdings (NZ) Ltd - which is a non-operating company with no employees - show it owed a total of NZ$6.4 million to its Australian parent companies as of June 30 last year after a group debt restructuring replaced bank debt repaid by the New Zealand business with inter-company loans.
"Forecast cashflows of the Hastie Holdings (NZ) Group confirm hat the New Zealand entities will continue to pay their debts in the ordinary course of business and Hastie Holdings (NZ) Ltd has received a letter of support from Hastie Holdings Pty Ltd stating tat the intercompany loan will not be called upon for at least 12 months from the date these financial statements are signed (December 21, 2011). The directors therefore continue to adopt the going concern principle in the preparation of these financial statements," the financial statements say.