New Zealand yet to ratify 'important' UN treaty against the 'insidious plague' of corruption nearly 9 years after signing it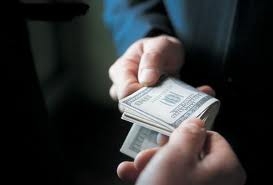 By Gareth Vaughan
New Zealand may have been judged the world's least corrupt country by Transparency International, but our government is still yet to ratify a key United Nations anti-corruption convention nearly nine years after it was adopted with parts of the convention, including making it illegal for New Zealanders to bribe a foreign public official, yet to be incorporated into New Zealand law.
Although New Zealand signed the United Nations Convention Against Corruption (UNCAC), on December 10, 2003, we're yet to ratify it leaving us in the company of the likes Myanmar, Syria, Sudan, Cote d'Ivoire, plus Germany (although the European Union has both signed and ratified) and Japan. Australia signed the UNCAC on December 9, 2003 and ratified it on December 7, 2005. Britain, the United States and Canada have also both signed and ratified. See the full list of signatories and those who've ratified the UNCAC here.
Internationally New Zealand is generally regarded as being one of the least corrupt countries around with Transparency International's Corruption Perceptions 2011 Index ranking New Zealand's public service as the least corrupt of 183 nations surveyed with a score of 9.5 out of a possible 10.
However, this good reputation combined with the World Bank and International Finance Corporation regarding New Zealand as the easiest of 183 countries surveyed in which to start a business, have led to our good reputation being exploited with New Zealand registered companies caught up in everything from gun running from North Korea, to being charged by the US Securities and Exchange Commission with running a US$21 million Ponzi scheme, committing a "significant" tax fraud in the United Kingdom , committing alleged fraud worth more than US$150 million involving Ukrainian state-owned companies, and allegedly laundering money for the Russian Mafia. See more here and here and here.
Government working on full compliance with 'important' treaty
Before ratifying a treaty, it's New Zealand's practice is to ensure domestic compliance with international obligations, a Ministry of Justice spokesman told interest.co.nz.
"To this end, New Zealand has made significant steps toward implementing the United Nations Convention Against Corruption," the spokesman said.
"These include passing the Anti-Money Laundering and Countering Financing of Terrorism Act and the Criminal Proceeds (Recovery) Act, which implement important UNCAC obligations relating to the detection of proceeds of crime."
However, several key steps are yet to be taken with legislation to bring New Zealand into full compliance with the "important treaty" to be progressed "as government priorities allow," the spokesman said.
Steps still to come include:
* creating a new criminal offence of the acceptance or solicitation of a bribe by a foreign public official.

* creating a new criminal offence where a person solicits or accepts a bribe to use his or her real or supposed influence to influence an official.

* increasing the penalty for committing an offence under the Secret Commissions Act 1910.

* listing the UNCAC in the Mutual Assistance in Criminal Matters Act 1992.
National anti corruption policy coming
Despite the slow progress towards ratifying the UNCAC, the Ministry of Justice spokesman said corruption was an issue New Zealand takes seriously.
"The Government is developing a national anti-corruption policy that will include measures to prevent, detect and investigate corruption. The national anti-corruption policy is part of the All of Government Response to Organised Crime announced in August last year. (See more on the latter here.)"
The UNCAC requires countries to take action in both the public and private sector to prevent corruption. This includes creating arrangements to strengthen international co-operation, arrangements to prevent the transfer of funds obtained through corruption, ways of monitoring a country's compliance with the UNCAC, as well as requiring countries to criminalise corrupt behaviour such as bribery and the embezzlement of public funds, trading in influence, and the concealment and laundering of the proceeds of corruption.
Furthermore, when dealing with the proceeds of corruption, a country must be able to trace, freeze, seize and confiscate those proceeds.
An 'insidious plague' with 'corrosive effects'
In the UNCAC itself, then UN Secretary General Kofi Annan wrote the foreword describing corruption as an "insidious plague" that has a wide range of "corrosive effects" on societies.
"It (corruption) undermines democracy and the rule of law, leads to violations of human rights, distorts markets, erodes the quality of life and allows organised crime, terrorism and other threats to human security to flourish," Annan wrote.
"The UNCAC introduces a comprehensive set of standards, measures and rules that all countries can apply in order to strengthen their legal and regulatory regimes to fight corruption. It calls for preventive measures and the criminalization of the most prevalent forms of corruption in both public and private sectors.  And it makes a major breakthrough by requiring Member States to return assets obtained through corruption to the country from which they were stolen," Annan added.
"These provisions - the first of their kind - introduce a new fundamental principle, as well as a framework for stronger cooperation between States to prevent and detect corruption and to return the proceeds. Corrupt officials will in future find fewer ways to hide their illicit gains."
"I urge all Member States to...ratify the UNCAC at the earliest possible date. If fully enforced, this new instrument can make a real difference to the quality of life of millions of people around the world," Annan concluded.
The UNCAC was adopted by the UN General Assembly on October 31, 2003 in New York.
Politically exposed persons
In its 2009 report back to Parliament on the Anti-Money Laundering and Countering Financing of Terrorism Bill, the Foreign Affairs, Defence and Trade Select Committee noted New Zealand's plans to ratify the UNCAC.
"Each State party to the UNCAC must require financial institutions within its jurisdiction to conduct enhanced scrutiny of accounts sought or maintained by or on behalf of individuals who are, or have performed, prominent public functions, and their family members, and close associates," the Select Committee said.
"Without prejudging consideration of UNCAC which is still to occur, we were inclined to the view that this scrutiny may already apply to  politically exposed persons with New Zealand nationality domiciled in New Zealand, and accordingly recommend that these persons not be included in the anti-money laundering and countering financing of terrorism framework. We agree that foreign politically exposed persons should be included in the framework, however," the Select Committee added.
This article was first published in our email for paid subscribers this morning. See here for more details and to subscribe.