Spain to accept rescue from Europe as its bank crisis worsens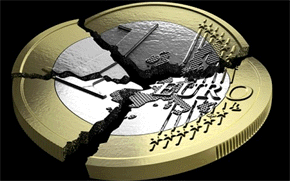 Responding to increasingly urgent calls from across Europe and the United States, Spain on Saturday requested assistance for its cash-starved banks.
Euro zone finance ministers agreed to lend Spain up to €100 billion (NZ$160 billion) to shore up its teetering banks and Madrid said it would specify precisely how much it needs once independent audits report in just over a week.
The decision comes ahead of elections in Greece on Sunday, June 17, that could roil world markets.
The decision made Spain the fourth and largest European country to agree to accept emergency assistance as part of the ongoing euro crisis.
The aid offered was nearly three times the NZ$60 billion in extra capital the International Monetary Fund said (page 19) was the minimum that the wobbly Spanish banking sector needed to guard against a deepening of the country's economic crisis, but it is unclear if Spain will need or accept the full amount of the facility requested on Saturday. It also appears none of the funds requested will be supplied by the IMF.
An exit of Greece from Europe's monetary union and Spain's need for financial support to capitalise its banks may trigger additional credit-rating downgrades in the region, credit rating agency Moody's said.
Germany expressed public support for the Spanish request.
Meanwhile, markets are bracing for a wave of bank credit rating downgrades that could hit US banks as early as this coming week.
The Wall Street Journal is reporting that Moody's has said it is likely to reduce by the end of June credit ratings for 17 large global banks, including five of the six biggest US banks. The downgrades are expected to raise borrowing costs and crimp some lucrative trading businesses at these banks.
The well-signaled warning includes JP Morgan Chase, Bank of America, Citigroup, Goldman Sachs, and Morgan Stanley. Excluded from the list is Bank of New York Mellon.
Analysts expect S&P and Fitch to follow suit.