A New Zealand company's US Ponzi scheme features the 'USA Tomorrow' newspaper, presidential hopeful Ron Paul, Panama, three Peruvians and a Dutch bank account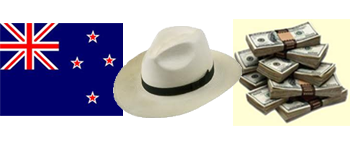 This article was first published in our email for paid subscribers this morning. See here for more details and to subscribe.
By Gareth Vaughan
A New Zealand registered company was used to run a US$25 million Ponzi scheme by its American chief executive and owner who is now facing up to 15 and a half years in a United States jail after pleading guilty.
Jeffery Lowrance, who ran the scheme through First Capital Savings & Loan Limited, has pleaded guilty to wire fraud and money laundering charges brought by the Acting US Attorney for the Northern District of Illinois.
According to New Zealand Companies Office records, First Capital Savings & Loan Ltd was registered on Valentine's Day 2007. It took over the operations of another Lowrance company, the San Diego-based Mentor Investing Group Inc. Lowrance operated and directed his scheme from Panama using a Dutch bank account. His actions included directing the transfer of money, publishing newsletters and falsely representing to investors that First Capital Savings & Loan was in the business of trading foreign currencies.
Originally from Houston, Texas, Lowrance moved to Panama in about 2006. The US Attorney for the Northern District of Illinois indicted him on August 5, 2010, and then extradited him to the US from Peru - where he had fled  - in July last year. Lowrance was alleged to have fraudulently obtained at least US$25 million from at least 400 investors in US states such as California, Oregon, Utah, and Illinois, as well as from outside the US.
A plea agreement between Lowrance and Acting US Attorney for the Northern District of Illinois, Gary Shapiro, sets out that, via First Capital Savings & Loan, Lowrance fraudulently obtained funds from investors to participate in the company's non-existent foreign currency trading programme. He made, and caused, material misrepresentations about First Capital Savings & Loan's trading, expected return on investments, the risks involved, and the use of investors' money.
"Lowrance made Ponzi-type payments to investors and sent investors fraudulent account statements," the plea agreement states.
Lowrance among many exploiting NZ's simple company registration system
First Capital Savings & Loan is one of numerous companies to exploit New Zealand's simple company registration regime for illegal or dubious purposes. The World Bank and International Finance Corporation have ranked New Zealand the easiest of 183 countries in which to start a business.  The Companies Office itself points out: "Starting a company online (incorporating) is as simple as reserving your company name (NZ$10.22), completing the incorporation application (NZ$153.33) and returning your signed consent forms."
But despite wholesale abuse of this simple company registration regime Commerce Minister Craig Foss told interest.co.nz earlier this year the Government has no plans to make New Zealand company registration more difficult. Instead, the Government has a "programme of work" aimed at cracking down on the misuse of New Zealand's companies register, Foss said.
Foss said this programme includes the development of a risk assessment framework to identify risks on the Companies Register, enhanced monitoring of company registrations, improvements to information sharing between the Companies Office and Inland Revenue Department to identify and risk assess inactive companies, plus the Companies and Limited Partnerships Amendment Bill.
The Bill will require New Zealand companies to either have a New Zealand resident director or a resident agent and, the Government says, provide for "improved ability" to de-register companies and limited partnerships for overseas criminality. Also planned is regulation of New Zealand trust and company services providers under the Anti-Money Laundering and Countering Financing of Terrorism Act, which is aimed at improving the collection of information on beneficial interests to assist with the investigation and prosecution of serious crimes.
On the anti-money laundering and terrorism financing regime, Foss says from June 2013 this will be extended to include trust and company service providers. See more on what this government programme involves here. Meanwhile, New Zealand has been dumped from a European Union white list providing guidance for EU banks and financial institutions about countries with EU equivalent money laundering and anti terrorist financing laws.
A civil claim against Lowrance and First Capital Savings & Loan made by the US Securities and Exchange Commission (SEC) says the company was registered as a New Zealand offshore finance company, noting its website said: "First Capital Savings & Loan is offering financial services as a Finance Company and not as a registered bank under supervision by the Reserve Bank of New Zealand." The Reserve Bank carries a warning on its website about such companies noting that no such category of entity is recognised under New Zealand law.
The Tauranga connection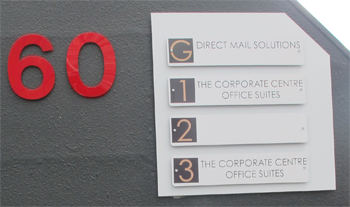 Companies Office records show the registered office and address for service of the now struck off First Capital Savings & Loan as being Auckland Compliance Ltd, - Level 3 -suite 24, 60 Cook Street, Auckland. Auckland Compliance's sole director is listed as Enrique Morales Robert of Panama City. It's owned by Overseas Capital Ltd whose director is Aristarco Gaitan, also of Panama. Overseas Capital is owned by Auckland Banshares Ltd whose director and shareholder is Tauranga resident Timothy Wayne Jamieson.
When contacted by interest.co.nz Jamieson claimed he had sold Auckland Banshares "quite a while ago" but couldn't, or wouldn't, say to whom. He said the Companies Office records showing him as director and shareholder were wrong. Jamieson also said he knew nothing of the Panama links and couldn't talk about Auckland Compliance.
Lowrance's plea agreement, meanwhile, also says he falsely represented that investors would be paid returns of as much as 4% to 7% per month from First Capital Savings & Loan's trading, when Lowrance knew its trading was unprofitable. In reality Lowrance used only a small portion of investors' funds for foreign exchange trading, instead using a significant portion to make "Ponzi-type" payments to investors.
"That is, the defendant paid promised returns to investors by using the principal from investors' funds; he needed to continually raise more funds from investors to make payments to earlier investors; and, he concealed these material facts from investors."
The USA Tomorrow & Ron Paul
The plea agreement also states that Lowrance misappropriated investors' funds for his own purposes. These included paying First Capital Savings & Loan's expenses, covering the expenses of unrelated business ventures including his USA Tomorrow newspaper, and making payments to himself and his family and associates.
Civil claims filed against Lowrance by the US Commodities Futures Trading Commission (CFTC) and SEC say from June 18, 2008 First Capital Savings & Loan returned about US$330,000 to investors, and Lowrance withdrew at least US$177,621, paid his family members at least US$13,176, spent at least US$158,386 on USA Tomorrow, and spent an additional US$649,718 on expenses unrelated to customer trading.
His "start-up alternative newspaper," USA Tomorrow, carried articles and advertisements promoting a limited government ideology. It claimed to promote "truth in journalism".  Lowrance included - in at least one edition of USA Tomorrow - a flyer advertising his purported forex trading scheme, which he distributed at a September 2008 Ron Paul rally in Minneapolis. USA Tomorrow was placed on every seat at the rally. Paul, a Republican congressman, unsuccessfully sought the party's presidential candidate nomination this year.
Lowrance and First Capital Savings & Loan solicited investors from the general public in a variety of ways including through the company's website at www.firstcapitalsl.com, through word-of-mouth referrals, by making cold-calls and mass mailings, and by reaching out to members of Christian communities.
Jail time
Meanwhile, the plea bargain sets out that Lowrance is pleading guilty to charges carrying a total maximum sentence of 40 years jail. They also carry a maximum fine of US$500,000, or twice the gross loss resulting from the offences -whichever is greater. However, given he has "clearly demonstrated" recognition of his actions, accepted responsibility for his actions and prevented the government from having to prepare for a trial, the government says it'll seek between 151 and 188 months prison, plus any supervised release, fine and restitution the Court may impose.
He's due to be sentenced on September 28.
Separately the CFTC obtained a default judgment and permanent injunction against Lowrance and First Capital Savings & Loan last November. They were ordered to pay a US$3.3 million civil monetary penalty plus US$1.2 million in restitution for the fraudulent foreign currency scheme.
"The consent order also imposes permanent trading and registration bans against Lowrance and First Capital Savings & Loan and requires any person or entity providing web-hosting or domain registration hosting services for the defendants to remove from the Internet any websites that solicit customers to trade commodity futures or forex," the CFTC said.
The order states that from about June 2008 to about February 2011, Lowrance and First Capital Savings & Loan fraudulently solicited at least 36 investors to trade forex by falsely claiming to be successful forex traders.
Peruvian chart readers 'lost money whenever they made live trades' with forex trading 'one big scam'
According to the SEC, in February 2009 Lowrance admitted in writing to some investors that First Capital Savings & Loan never was profitable.
"He characterized the foreign currency trading business as 'nearly impossible to make money at' and as 'one big scam.' He further admitted that the daily trade emails First Capital Savings & Loan sent to investors were fictitious and that First Capital Savings & Loan had not actually entered into those trades," says the SEC.
"Instead, Lowrance admitted, these trades were merely recommended trades suggested by a group of three Peruvians he had trained to read foreign exchange charts. According to Lowrance, although the Peruvian chart readers made good trade recommendations, they lost money whenever they made live trades. Lowrance further admitted that he had mismanaged First Capital Savings & Loan's funds and that by September 2008 he had lost all the investors' money."
The CFTC says First Capital Savings & Loan didn't have a forex trading account during the relevant period at any registered futures commission merchant.
"Lowrance opened a forex trading account at registered FCM Oanda Corporation in his own name in approximately November 2005 and funded it with only US$4,000. Lowrance's forex account never had a balance greater than US$4,002, his trading resulted in net losses, and the account has not had any trading activity since October 2009."
The SEC secured an order on July 5 granting a motion for default judgment against Lowrance and First Capital Savings & Loan. It has been seeking the return of illegally obtained money, penalties, and other relief.