Chancellor of the University of Otago, John Ward, named new chairman of SBS Bank replacing the long serving Acton Smith
John Ward, SBS Bank's deputy chairman of four years and the Chancellor of the University of Otago, has been appointed chairman replacing the retiring Acton Smith.
The bank, which doubles as a building society, has named Jeff Walker new deputy chairman and Christchurch businessman Alec Neill to the board in place of Acton Smith. Meanwhile, credit rating agency Fitch Ratings affirmed SBS's BBB rating with a stable outlook.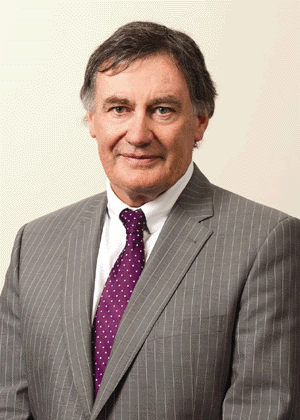 In a statement SBS chief executive Ross Smith described Ward as a well respected business leader who has been on the SBS board for more than 10 years, and is a director of other entities, on top of being the Chancellor of the University of Otago.
"John carries with him a wealth of experience and knowledge and a high level of respect within the business community," Ross Smith said.
Ward (pictured to the right) himself described becoming chairman of SBS as a "wonderful opportunity to carry the baton for an organisation which is truly committed to its members and one which is an integral part of many strong communities throughout New Zealand."
"We are looking forward to both the challenges and opportunities that are in front of us," added Ward.
Fitch affirmed SBS's BBB credit rating and said the outlook on it is stable.
The credit rating agency said this reflected SBS's healthy capitalisation, strong funding and liquidity profile, and its resilient pre-impairment operating profitability.
"The ratings also take into consideration SBS's adequate asset quality and small national franchise. Fitch notes that SBS's capitalisation, funding and liquidity position has improved," Fitch said.
"Its loan book is now fully funded by customer deposits and redeemable shares, which in total increased by 3% against a decline in gross loans of 6% in financial year ending March 31, 2012. Wholesale funding as a proportion of total funding declined, despite SBS having issued a commercial paper programme. A larger liquidity portfolio ensured that all wholesale funds maturing within 12 months were well covered."
Fitch said SBS's ratings and outlook could suffer negative rating pressure if its impaired loan ratio continues to deteriorate, significantly eroding profitability and leading to weaker capitalisation. However, any positive rating action is unlikely due to SBS's size and geographical concentration.
(Update adds credit rating detail).