As the govt looks to sell power company shares, major energy user and Christchurch rebuild partner Fletcher Building works with government entity to cut power use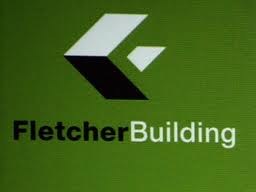 Fletcher Building, one of the country's biggest manufacturers whose products include Pink Batts, Winstone Wallboards and Golden Bay Cement and whose construction unit is a regular winner of major government contracts, says it's partnering with the Energy Efficiency and Conservation Authority (EECA) to cut its use of energy as the government strives to sell shares in energy generators like Mighty River Power.
In a statement, Fletcher Building says over the four years to December 2011 it reduced its greenhouse gas emissions by 15% and its national energy usage by 23%.
Now, under its agreement with government body the EECA, Fletcher will introduce an energy management programme across its New Zealand businesses, starting with independent energy audits and assessments of its work sites. Fletcher will use the audit results to design and implement commercially viable energy saving initiatives.
On Monday Prime Minister John Key announced the government had delayed the partial float of Mighty River Power, the first of as many as four selldowns of state owned enterprise energy companies, from December this year to the March-June 2013 period. Others lined up for partial floats include Mighty River's fellow electricity generators and retailers Meridian Energy and Genesis Energy, and the troubled coal miner Solid Energy.
The government's sales push comes at a time when Ministry of Economic Development figures show total observed electricity consumption down in three of the last four years, including a fall to 38,490 gigawatt hours in 2011 from 39,005 gigawatt hours in 2010. The MED data, dating back to 1975, records only one other annual fall, in 1992. See more on this here in Have we reached peak power?
In Christchurch, Fletcher Construction is running the Earthquake Commission's earthquake project management office and Fletcher - which cites the government as its biggest customer - is also one of five companies working with the Christchurch City Council and the New Zealand Transport Agency on infrastructure repairs.
Fletcher's statement today says its CEO, Jonathan Ling, and EECA's general manager of  business, Ian Niven, signed a formal energy management agreement this morning during a visit to Fletcher's Tasman Insulation factory in Auckland.
"Energy and Resources Minister Phil Heatley was also in attendance and witnessed the signing."
And in an EECA statement Niven says Fletcher is targeting electricity savings of at least 17.5 gigawatt hours annually by 2014.
"This is equivalent to the amount of electricity used by 2,200 houses in a year and is worth approximately NZ$2 million per year in avoided electricity supply costs," says Niven.
The agreement shows New Zealand's most influential businesses "keen" to reduce their energy use and carbon footprint.
"We anticipate many other New Zealand firms will follow Fletcher's lead in using a systematic, group-wide approach to energy efficiency as a catalyst for improving productivity across their business," Niven says.
"In total, New Zealand businesses could save around NZ$2 billion in energy costs every year - savings that would go straight to their bottom line."
The Fletcher statement also quotes Ling saying Fletcher's Golden Bay Cement business has cut its annual energy bill by NZ$3 million by using renewable wood fuel instead of black coal.

"We're looking for more opportunities like that - innovative opportunities to reduce our energy use, our emissions and the financial costs that come with both," Ling says.
"Fletcher Building businesses are incorporating sustainable work practices across the life-cycle of their products, from the sourcing of raw materials to disposal, to reduce their overall environmental footprint and the energy they consume."
EECA says it'll provide up to NZ$300,000 over two years for the Fletcher project, with Fletcher contributing more than half the costs of each project. Fletcher has hired Energy NZ Limited and Stewardship Solutions Limited to help identify and implement opportunities that'll improve energy efficiency across its business divisions.
(Update adds comments from EECA and Ian Niven).