As 20% shareholder Haier eyes full takeover of Fisher and Paykel Appliances, what would this mean for the well performing Fisher and Paykel Finance?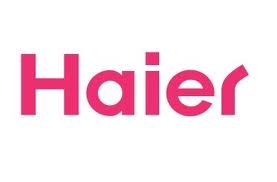 By Gareth Vaughan
Could a Haier takeover of Fisher & Paykel Appliances see its subsidiary Fisher & Paykel Finance back on the block?
China's Haier, 20% owner of F&P Appliances having helped bail the whiteware maker out of a debt induced pickle in 2009, when it probably could have bought the whole company for a song, yesterday indicated an interest in making a cash takeover bid for the iconic Kiwi company. Fund managers spoken to by interest.co.nz felt F&P Finance probably wouldn't be regarded as a core asset by Haier, a whiteware manufacturer whose interest is most likely to be in F&P Appliances' whiteware products, technology and intellectual property such as its Direct Drive motors and compressors. See more in this presentation from F&P Appliances.
F&P Appliances chairman Keith Turner told interest.co.nz it was too early to say what Haier, which is being advised by UBS and has already spoken to some of F&P Appliances' biggest shareholders such as Orbis Investment Management (17%), Accident Compensation Corporation (7.5%) and AMP Capital Investors (5.2%) about its potential offer, might make of F&P Finance.
"They (Haier) have always been very supportive of (F&P) Finance. (F&P) Finance has obviously been a core earnings engine for the company during a period that was pretty tough for Appliances," said Turner. "I can't speak for Haier in terms of what their interest is but I'm certain the technology, the creativity, the innovation of Fisher & Paykel is one element of it but I suspect there's quite a number of threads to their interest."
Founded in 1973, F&P Finance started out with the primary activity of renting TVs under the F&P Dealer Rentals Ltd name. In 2003 it acquired the Farmers Trading Company's finance and insurance operations in a NZ$311 million deal. It now operates both the Farmers Card and Q Card. The Q Card has about 200,000 card holders and is promoted as a credit card substitute with interest-free deals and payment holidays.
"The Fisher & Paykel product range (including finance) is very unique and quite novel and in that sense I'd be surprised if you found a replicated model anywhere," Turner said.  He said whether Haier went ahead with a full takeover bid for F&P Appliances should become clear within days rather than weeks.
F&P Appliances put F&P Finance on the block in November 2007, just as the global financial crisis was ratcheting up and other local finance companies were falling like dominos. GE Capital and the major banks were seen as potential bidders at the time. However, five months later, in March 2008, the "for sale" sign was hauled down and put away with F&P Appliances saying bids hadn't exceeded its internal valuation.
As of March 31, F&P Appliances had shareholder equity in F&P Finance of just under NZ$205.4 million. And in a recent research report before news of the possible Haier bid broke, Craigs Investment Partners analyst Dennis Lee set a 12-month price target on F&P Appliances' shares of 76 cents, when they were trading at 72c, ascribing 39c per share of value to the group's appliances business, and 37c to its finance unit. Based on Lee's valuation, F&P Finance is worth about NZ$269.7 million.
Founded in 1984, 50 years after F&P Appliances, Haier took its 20% stake for about NZ$82 million in May 2009 as part of a life saving capital raising by the then beleaguered New Zealand company that had been buckling under more than NZ$500 million of debt (compared with just NZ$65 million of net debt now), and falling sales in its key markets including the United States.
F&P Appliances' shares yesterday surged 22c, or 29%, to 97c on the news of Haier's interest giving it a market capitalisation of NZ$702.5 million. This afternoon they were up another 6c, or 6%, to NZ$1.03 lifting its market cap to about NZ$746 million.
F&P Finance recently opened a new prospectus, its 41st, seeking to raise up to NZ$300 million from the public through the issue of first ranking secured debt securities. As of July 31 F&P Finance had deposits of NZ$126.7 million. As of March 31, it had drawn down NZ$219.2 million of its NZ$335 million of bank loan facilities from ANZ, BNZ and Westpac. The company also has a NZ$250 million commercial paper programme and has been mulling a retail bond issue.
In the year to March 31, F&P Finance delivered a 19.4% return on equity and paid NZ$15.12 million annual dividends. In the four months to July 31 it had earnings before interest and tax of NZ$10.9 million, up NZ$700,000, or 7%, from NZ$10.2 million in the same period of last year.
This article was first published in our email for paid subscribers this morning. See here for more details and to subscribe.