China's Haier cleans up all of iconic Kiwi washing machine maker Fisher & Paykel Appliances after late surge in takeover bid acceptances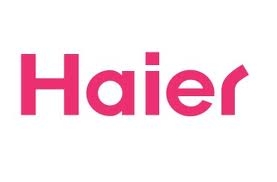 By David Hargreaves
China's industrial giant Haier has grabbed full ownership of Fisher & Paykel Appliances after seeing a huge flurry of late acceptances for its NZ$1.28 a share takeover bid for the household name Kiwi whiteware manufacturer.
Haier said this afternoon it had now raised its stake in FPA to 92.8%, up from 78.2% yesterday and just 72.4% as of Friday. Today was the closing date for the offer. By passing the 90% threshold the Chinese company can now move to compulsorily acquire the remaining shares in FPA it already does not own. Haier wasted no time in issuing a notification of "dominant ownership" and will write to the FPA shareholders that did not accept the bid informing them that it will now compulsorily acquire their shares.
Chairman of Haier New Zealand Investment Holding Co Liang Haishan said Haier was very pleased with the position it had achieved.
"We are delighted that a significant majority of shareholders have recognised the value of our offer. We would also like to acknowledge the support from Fisher & Paykel Appliances' independent board for the offer and the guidance they have provided shareholders during our acquisition.
"We look forward to working with Fisher & Paykel Appliances during the next phase of the development, and identifying opportunities for further collaboration between Fisher &Paykel Appliances and Haier and strengthening both brands and businesses."
The acceptances for the bid have rushed in after Haier upped its offer on October 18 and then asserted last week that there would be no further increases in the offer price.
What will Haier do with consumer lender F&P Finance?
A key question following the takeover will be what Haier does with FPA's currently very successful Fisher & Paykel Finance consumer lending subsidiary. Haier has indicated it might sell it. In FPA's group earnings before interest and tax for the year to March, normalised to remove one-off items, the finance company delivered NZ$37.814 million, or 77%  of the profits, versus appliances' NZ$11.282 million, or 23%. F&P Finance also had a return on equity of 19.4%.
In its independent report, included in F&P Appliances's target company statement, independent valuer Grant Samuel puts a valuation on F&P Finance of between NZ$260 million and NZ$285 million.
Haier, which took up a 20% holding in FPA in May 2009 after the Kiwi firm had become engulfed in debt, launched its bid in mid-September this year at NZ$1.20 a share. However, this price was below the NZ$1.28 to NZ$1.57 valuation that Grant Samuel placed on the company and FPA's independent directors rejected the bid. The directors changed this recommendation after Haier increased its offer, and at the same time a number of institutional investors that had been holding out against the bid then accepted.
At the raised bid price of NZ$1.28 the Haier offer values the whole of FPA at NZ$927 million. Because the Chinese company picked up its initial 20% stake at much lower prices, however, it is likely a complete takeover will cost Haier in the region of NZ$820 million to NZ$830 million.