A striking new website from SBS Bank is the first step in a digital shake-up at the bank.
Lana Winders, SBS' general manager of corporate performance, told interest.co.nz the new look website, launched yesterday, was the start of a digital channel review. The website features a sliding home page prominently featuring SBS' annual customer satisfaction award from Roy Morgan Research for New Zealand financial institutions. This is amid a lounge type scene complete with sofa, TV, fireplace, window and framed photos.
"It's very much based on the kind of experience we want our customers to have when they come into our branches or when they deal with our people," Winders said.
"It's based on that sense of 'you're amongst friends and you're at a home away from home'. That's the kind of theme underlying it but also recognition that we're in a digital world and exploration and discovery is all part of the fun of that. You're at a home away from home with friends but let's have some fun."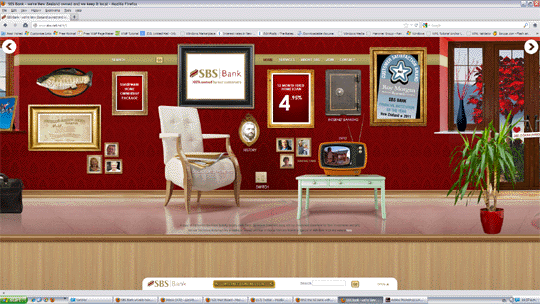 The site has been developed over four months with the creative and build outsourced to Christchurch firm Wired. Winders said the project had cost "tens of thousands" of dollars. Little feedback had yet been received from customers.
On top of winning Roy Morgan's Financial Institution of the Year gong for 2011, SBS has also been dominant in Roy Morgan's Financial Institution of the Month award throughout 2011 and 2012, winning in eight of 12 months last year, and eight of nine months so far this year. Roy Morgan also runs a Major Bank of the Month category for banks with at least 7.5% market share, which has been dominated by Kiwibank.
For the overall financial institution award any financial institution regardless of how big can enter with a requirement being Roy Morgan receives at least 100 respondents from customers of any institution over a six month period. SBS piped ANZ, ASB, BNZ, Kiwibank, National Bank, TSB Bank, Westpac, GE Money, the Co-Operative Bank, Rabobank, Tower, AXA, and AMP for the annual award. See more on the awards in this Double Shot interview with Roy Morgan Research CEO Michele Levine here.  And see how Roy Morgan scores customer satisfaction here.
"We win these Roy Morgan awards because we invest quite heavily in our people to create a good experience for our customers that either ring us or come to our branches. In the electronic channel space this website is the first step towards taking that experience into the digital channel. We're really pleased with how it has come out," said Winders.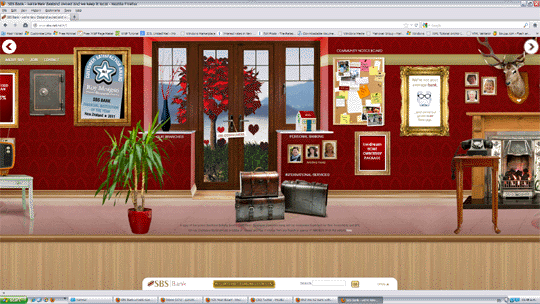 This article was first published in our email for paid subscribers this morning. See here for more details and to subscribe.