Market capitalisation of ASB's parent Commonwealth Bank of Australia climbs above US$100 billion making it bigger than the entire German banking system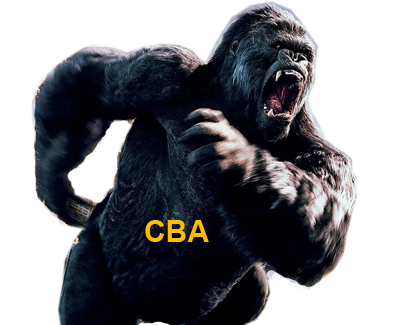 The rise and rise of Commonwealth Bank of Australia (CBA), parent of New Zealand's ASB Bank and insurer Sovereign and the biggest of Australasia's big four banks, has continued to the extent that it reached a market value bigger than the entire German banking system last week, The Wall Street Journal reports.
CBA's market capitalisation has risen by more than 20% in 2012, with its share price touching a record high of A$61.33 last week. That took its market value above US$100 billion (about A$95 billion or NZ$120 billion). According to the WSJ report, based on data from the Datastream Global Banking Index, this is bigger than the entire banking system of Germany, Singapore or Italy. It also makes CBA the world's seventh biggest bank just behind US behemoths Citigroup and JP Morgan.
Topping the US$100 billion mark comes after interest.co.nz reported in August that CBA was now so big its market value was almost twice that of the entire market capitalisation of the New Zealand sharemarket.
Unlike some of the banks with tentacles spread around the globe that came a cropper in the global financial crisis (GFC), CBA's largely limited to Australasia. Aside from its New Zealand subsidiaries, which its New Zealand CEO Ian Narev considers domestic brands, CBA's interests outside Australia stretch only as far as the Commonwealth Bank Indonesia, and 20% stakes in China's Qilu Bank and Bank of Hangzhou, plus 20% of Vietnam International Bank, meaning its fortunes are heavily tied to those of the Australian economy.
Media speculation has, however, linked CBA with a potential tilt at Standard Chartered, which has a big presence across Asia but a market capitalisation only about half the size of CBA's. Temasek, the Singapore state investment company, is Standard Chartered's biggest shareholder with an 18% stake and has been unhappy with the London-based bank after it was forced to cough up US$340 million to settle claims made by New York authorities that it laundered money for Iran.
The Australian Financial Review reported in its Street Talk column last week that even though Narev, who played Davie in the 1979 television series Children of Fire Mountain and succeeded fellow New Zealander Ralph Norris a year ago, has insisted there will be no rash acquisitions made on his watch, CBA recently hired ex-Goldman Sachs banker Ed Eason as its merger and acquisition head.
"One wonders what he (Eason) will be doing to keep himself busy," the AFR noted.
For the year to June 30 CBA posted record annual cash profit of A$7.1 billion, which was up 4% year-on-year. Its return on equity was 18.6% - high from a bank by global standards these days - and it paid dividends of A$3.34 per share. As of June 30 the group had total assets of A$718 billion, total staff of 51,000 and 14 million customers.