Ross Asset Management liquidators have big task deciding whether investors who received money before collapse can keep it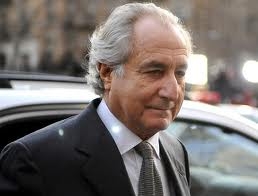 By Alex Tarrant
The liquidators of Ross Asset Management (RAM) are trying to determine whether to try and claw back money from investors who received it from the company in the two years before it collapsed.
But they say the task is hugely complex, and that these investors should not get ahead of themselves by "lawyering up" to defend any possible claw back actions mooted in the media.
Making things more difficult is that, while there are many examples of claw back actions in New Zealand, there seems to be no precedent for when the company in question was running a Ponzi scheme, where investors withdrawing money are paid with funds from new investors.
That has PwC's John Fisk and David Bridgman looking for overseas examples - the Bernie Madoff case in the US is one, although obviously falls under that country's laws.
Fisk and Bridgman, initially RAM's receivers, were appointed liquidators of four companies in the Ross Group yesterday, giving them the power to investigate transactions made by the companies in the two years up to their appointment.
That includes any possible voidable transactions; recognising a company may have been insolvent for a period of time before being placed in liquidation, payments or other transactions within two years of the liquidation that may be set aside if they were made when the company could not pay its debts, and if they enabled one or more creditors to receive more than they would have in a liquidation.
Whether this might apply to investors who received money back from RAM over two years meant "quite a bit of research" was in order, Fisk told interest.co.nz.
There were two types of investors in RAM, Fisk told interest.co.nz: "Investors that put money in, got a stellar return, and got money out; and then those who put money in, but got nothing out."
Whether there could be claims against those who got money out in the two years up to the liquidation was a complex area of law.
"Hypothetically, if someone put in NZ$300,000 and got NZ$600,000 out, do you actually try and claw it all [earnings] back, or is there a proportion of that you could claw back?" Fisk said.
Despite some large reported returns, the liquidators did not want investors who lost money to assume there was a big pot of gold by way of possible voidable transactions.
Yesterday, PwC told investors it would be premature to assume anything at this stage in regards to these possible third party recoveries.
"This will then be considered by the Liquidators and the Liquidation Committee. Any decisions on pursuing third party recoveries will be considered against the costs, risks and benefits of the potential claims. The last thing we want is for investors to get ahead of themselves by incurring additional legal costs or expecting great recoveries from this source," Fisk and Bridgman said.