Investors in most upbeat mood for three years; confidence in rental property investment continues to climb, ASB says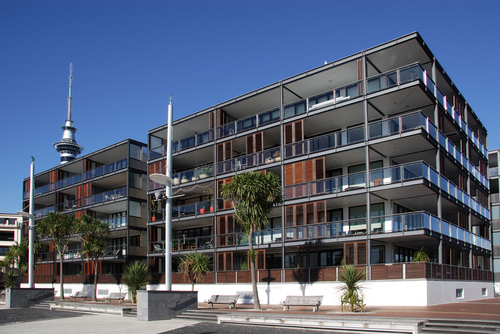 Investor confidence has held its ground according to the latest ASB Investor Confidence Survey, with rental property moving ahead as the investment of choice - particularly in Auckland.
ASB Head of Wealth Advisory Jonathan Beale said the ASB Investor Confidence Index had stayed at the same level in the December quarter as for the three months to September.
"The fact it [the index] hasn't budged since the previous quarter means investors remain the most upbeat they have been since the end of 2010."

Beale pointed out that while investor confidence remained steady overall, the month-by-month figures showed that what happens internationally still weighs heavily on investors' minds and can lead to a roller coaster ride as confidence soars and slides.

"Investor confidence reached a high of net 22% in the first month of Q4'12, before declining to 10% in November 2012 and dropping further to 6% in December 2012. Optimism shone through when progress was being made in the Eurozone debt crisis and the risk of a disorderly default was reduced. Then the optimism ebbed away following the US fiscal deadlock towards the end of the year."

On balance, those responding to the survey remained optimistic about investment returns throughout the country and across most demographics. Rental property is viewed as being the asset most likely to provide the best returns for investors - up 1 point to 19% of respondents.

"In a reflection of what we keep hearing about in regards to the uneven demand for property around the country, Aucklanders remain most optimistic about returns on rental property," Beale said.
Some 24% of Auckland respondents perceived property as the most likely to give the best return, up 1 percentage point from Q3. Just 18% believed term deposits the best, (up 1 point), while 12% believed KiwiSaver, (also up 2 points) was the best option.

"Compare that with outside of Auckland where rental property and term deposits share top spot on 17%. Managed Investments and KiwiSaver are both up 3 points to 16% and 15% respectively. Bank Savings accounts have fallen significantly, down 4 points to just 5%."

Mr Beale believed the lift in confidence in managed investments was a sign a greater percentage of investors were feeling more confident seeking out assets with higher potential yields, instead of sticking with more secure options.