SBS Bank keen to develop presence in Auckland banking market but mindful of 'Auckland bubble'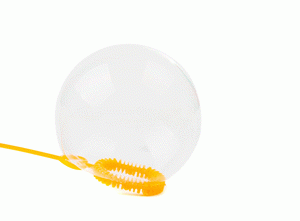 By Gareth Vaughan
SBS Bank is keen to develop a presence in the Auckland banking market but is taking a cautious approach to doing so, says its general manager for finance Tim Loan.
Loan told interest.co.nz that SBS will ultimately be in Auckland at some point. The unresolved issue was how best to do this. He said SBS was active in between 25% and 33% of the national banking market, based on fluctuating mortgage registrations in regions the bank, which is also a building society, has a presence. Its lack of a presence in Auckland was something management reviewed on a regular basis.
"It would be fair to say that we are not comfortable with those figures in terms of us only being in 25% to 33% of the New Zealand market," Loan said.
"We do want to increase that and ultimately that's going to involve us needing to be in Auckland. The short answer is yes, we will be in Auckland at some point. It's quite a big market and we're a Southland based organisation so how do you most effectively crack that market is probably the question that we're asking at the moment."
"If we went through the process of owning branches, which is what we've done in other places, it would be a huge cost because how many branches would you need to open to effectively be in Auckland? So we do have to think of another solution," Loan added.
Range of Auckland options
He said there were a variety of options. These include hiring mobile sales managers in Auckland, which SBS has done elsewhere. The idea is after a while you choose a branch location based on which part(s) of the city most of your business is coming from. Another option is building an internet channel to be promoted both directly by SBS and through mortgage brokers.
"There's a variety of things and we haven't settled on a solution at this stage. But it is something we're thinking about," Loan said.
"We're also mindful that there's a lot of people talking about the Auckland bubble as well. We're a cautious organisation so we don't want to do anything that creates massive issues for us down the track."
Another of the country's smaller banks, the Co-operative Bank (formerly PSIS), is also targeting growth "north of Hamilton." Its CEO Bruce McLachlan says another New Zealand owned bank can grow to a similar size as Kiwibank in retail banking over the next decade and he wants it to be the Co-operative Bank.
Meanwhile, Loan said SBS ultimately wants to have a nationwide presence. It bought the Hastings Building Society in 2010 and CEO Ross Smith outlined a plan to create a national community bank to fill the space that used to be occupied by regional trust banks. Smith hoped further takeovers or mergers would follow. However, none yet have. Loan said this was because other potential partners were now more comfortable with where they are at.
"It takes two to tango. We'd be very open to looking at consolidation however that might take place, but there's no active discussions on the go at the moment," said Loan.
Potential partners wouldn't necessarily have to be building societies.
"We'd be open to any organisation that shared our philosophy and our values. That's what's important to us and there's more organisations than just building societies that fit into that category. Most are relatively profitable at the moment," Loan said.
"The smaller players have reached a more stable platform now. If you look at the likes of the Nelson Building Society and Wairarapa Building Society they battled with global financial crisis issues and being tarnished with the finance company brush, but that's no longer an issue for them."
Annual gross lending down 7.4%
Loan's comments come with SBS' latest General Disclosure Statement (GDS) showing its gross lending contracted by 7.4%, or almost NZ$200 million, in the 2012 calendar year. The bank's unaudited gross advances fell NZ$186.292 million to NZ$2.319 billion. SBS' residential mortgage lending, agricultural lending, commercial lending and consumer lending all shrank in the final three months of 2012.
Residential mortgage lending dropped NZ$28.9 million, or 1.7%, to NZ$1.654 billion in the December quarter. Agricultural lending was down 3%, commercial lending down 3.75%, and consumer loans fell 5.3%.
The lending contraction at SBS comes at a time when the latest Reserve Bank sector credit figures are showing growth. In December housing loans grew at 3.7% year-on-year, the fastest rate since January 2009. Agriculture debt was up 5.1%, business debt rose 2.5%, and consumer debt increased 2.4%.
Loan said, however, that SBS' market share was steady or even increasing in the markets it's in.
"The problem is that we're not in the key growth market which is Auckland. So that's probably the big issue for us," said Loan.
"The other thing is that we're not driven to the same extent by the need to grow, and that's not to say that it's not important to us, it is very important to us."
"But we do take a balanced view on it and we are conscious that because it's our customers that own us, we don't want to be ripping off the existing customer in order to bring in the new customer. That has been, in our view anyway, a key part of the strategy for the main banks, - to offer sweeteners to new customers to come in and that has helped to to grow their book," Loan said.
Good response to Flix
SBS' December quarter net surplus, meanwhile, fell NZ$5,000 to NZ$3.813 million versus the same period of 2011. This came after a NZ$1.8 million, or 34%, fall in the bank's provision for credit impairment to NZ$3.48 million which just helped offset a 12% rise in operating expenses to NZ$13.99 million, and a 1% fall in total operating income to NZ$22.8 million. Net interest income fell NZ$472,000, or 2.6%, to NZ$17.77 million.
Loan said SBS had lent about NZ$85 million, to both new and existing customers, through its Flix home loans since launching the product last October. Most of the lending had been done in 2013 since advertising for Flix launched.
"If you discounted your floating rate across the board it would have a huge impact on the organisation.. But by using the Flix product we can offer the same to existing members as well as to new customers and it has had a really good take up," Loan said.
"So it gives them (customers) almost a floating product but they've also got the benefit of locking into a rate for a period of time. There's no break fees or refix fees with it. So it's a tool that we've used whereby we don't have to drop our floating rate right across the board, but it can be used as a kind of pseudo floating product which benefits both existing and new customers."
This article was first published in our email for paid subscribers. See here for more details and to subscribe.